The Most Beautiful Women's Winter Wedding Outfit Ideas
Are you looking for a perfect winter wedding outfit to stay warm and cozy? Look at these gorgeous women's winter wedding outfits for your special event.
---
Indian weddings are a grand affair and the bride is the star of the show. She is expected to look her best and dress to impress on her special day. Countless eyes will be fixed upon her to judge her personality and bridal look. It is important to choose an outfit that will keep you warm and comfortable throughout the day. Many brides choose to wear traditional Indian clothing. But few modern brides opt for western-style wedding dresses.
There are many factors to consider when choosing a winter wedding dress. Being a candid wedding photographer in Kolkata we have seen brides wearing dark-tone outfits. A silk saree and velvet lehenga are some most popular options in a winter wedding dress for women. The right wedding dress will make the bride feel beautiful and confident, regardless of the cold weather. Read this blog to find inspiration for stylish women's winter wedding outfits.
1. Velvet Lehenga – Classy Dresses For Winter Wedding
Velvet lehengas are a luxurious women's outfit for a winter wedding. The effortless elegance of this royal outfit makes it one of the timeless pieces of fashion. The heavy work and velvet fabric help you to stay warm in the cold weather.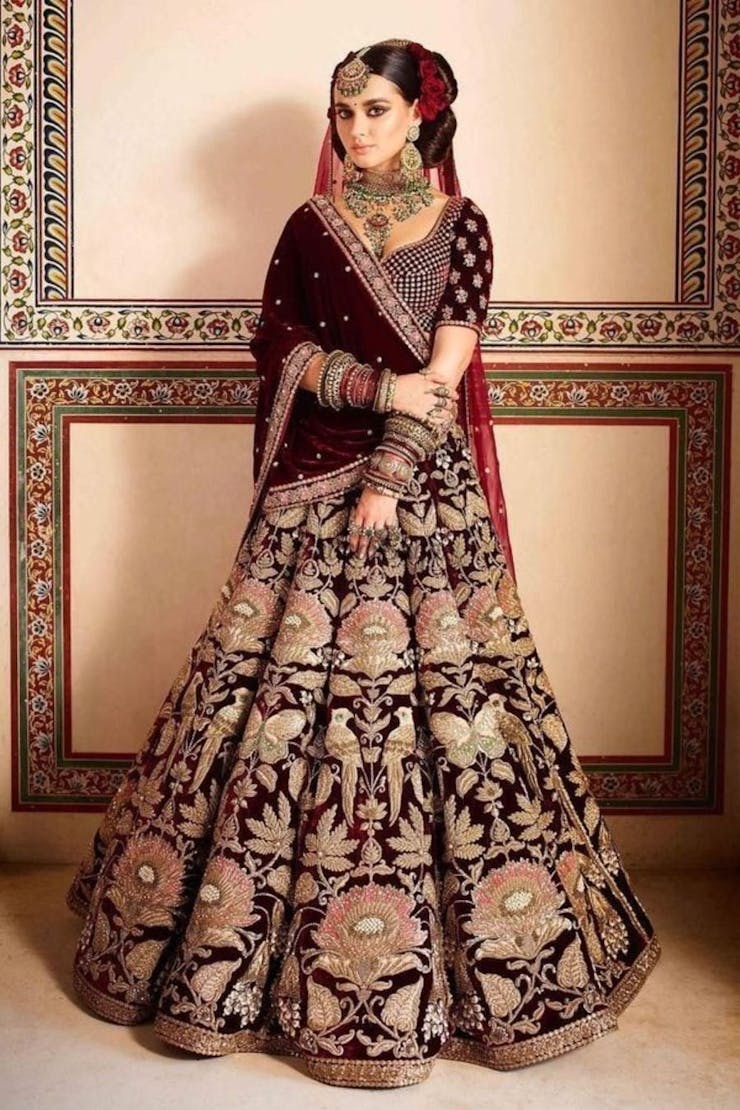 Recommended: Trending Bridal Entrance Songs 2022 You Should Bookmark
2. Anarkali – Beautiful Winter Wedding Suit
The photographer in Kolkata for wedding never leaves a chance to capture the beauty of the bride. Anarkali is a perfect winter wedding outfits for female guests as well as brides. An elegant Anarkali in a pastel hue can make you look glamorous from top to bottom.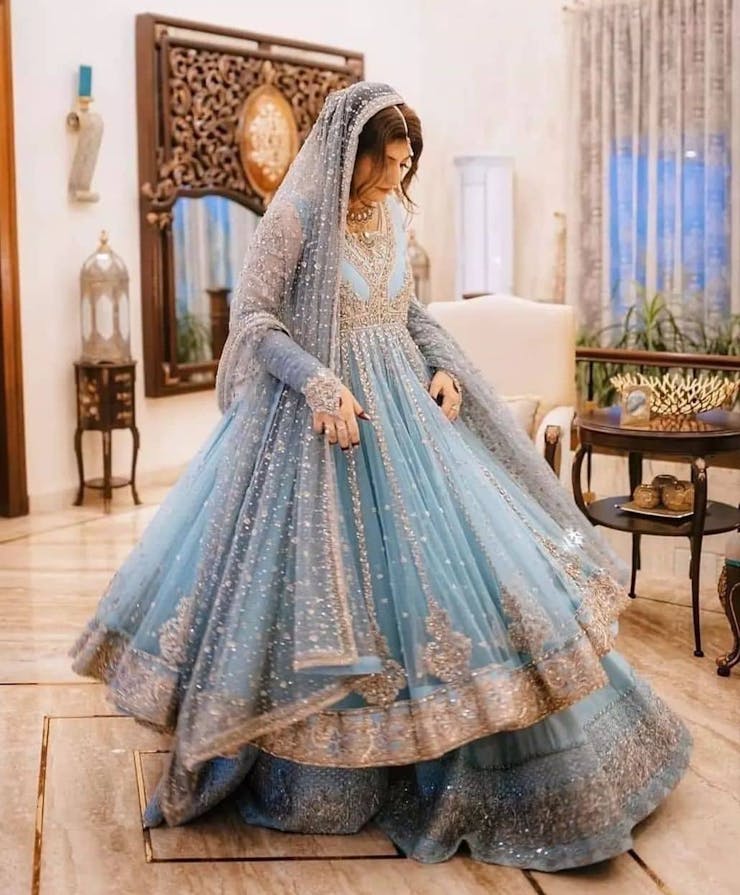 Must Read: Top 15 Amazing Wedding Shoes For The Bride In 2022
3. Silk Banarasi Saree – Gorgeous Winter Wedding Attire For Women
Pure Banarasi sarees can make you look aesthetically beautiful on your wedding night. It can provide you with the most gorgeous winter wedding looks if worn with gold jewelry. It will help you to celebrate your event without worrying about the cold weather.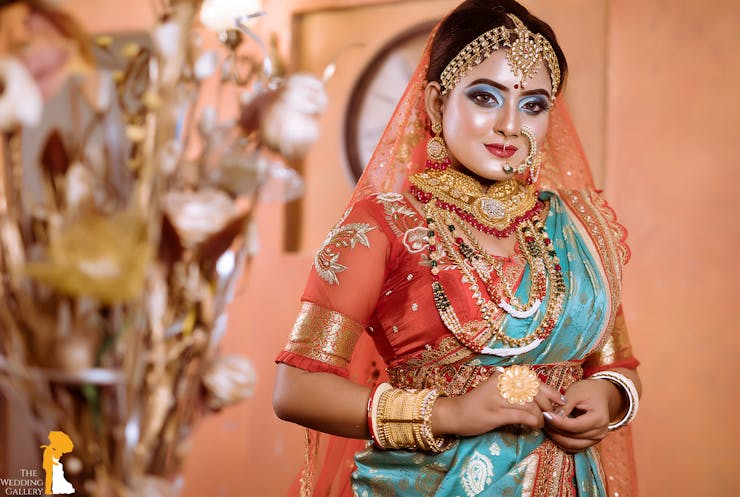 See More: Top 10 Lehenga Shops In Kolkata You Must Visit
4. Full Sleeve Gown – Trendy Winter Wedding Wear
Choosing gowns for winter wedding can make you feel like a beautiful princess. A heavy-land flowy gown is a perfect option to keep your body warm. It can help you leave a lasting impression with its stunning design.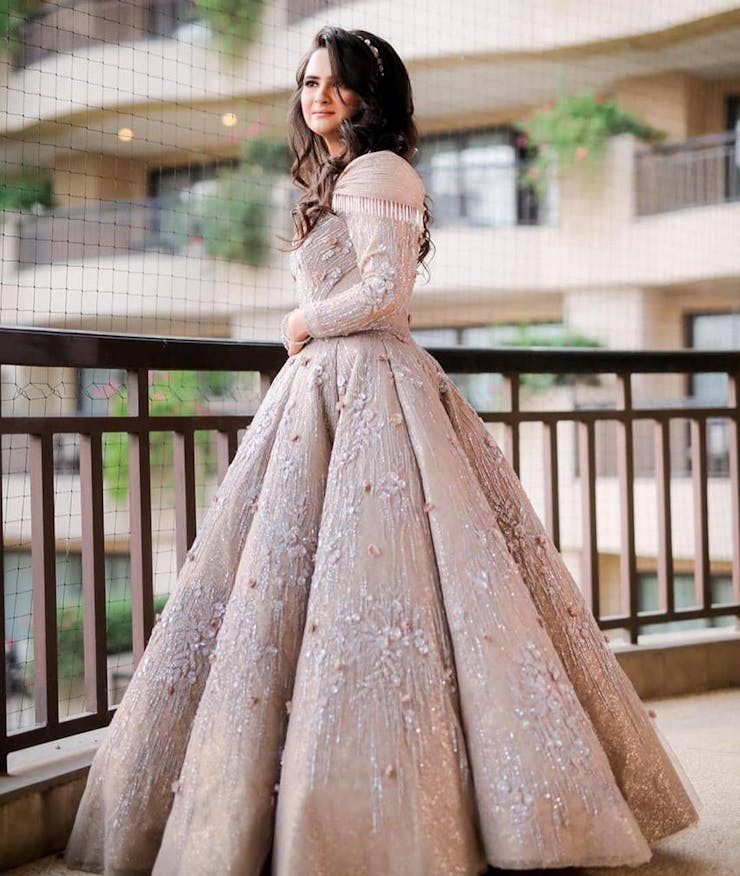 5. Cape Lehenga – Popular Winter Wedding Party Dresses
A cape lehenga is the latest option in winter wedding outfits for ladies. A deep U-neck cape lehenga with mirror work looks spectacular on brides. Complement this beautiful lehenga with statement jewelry to complete your look.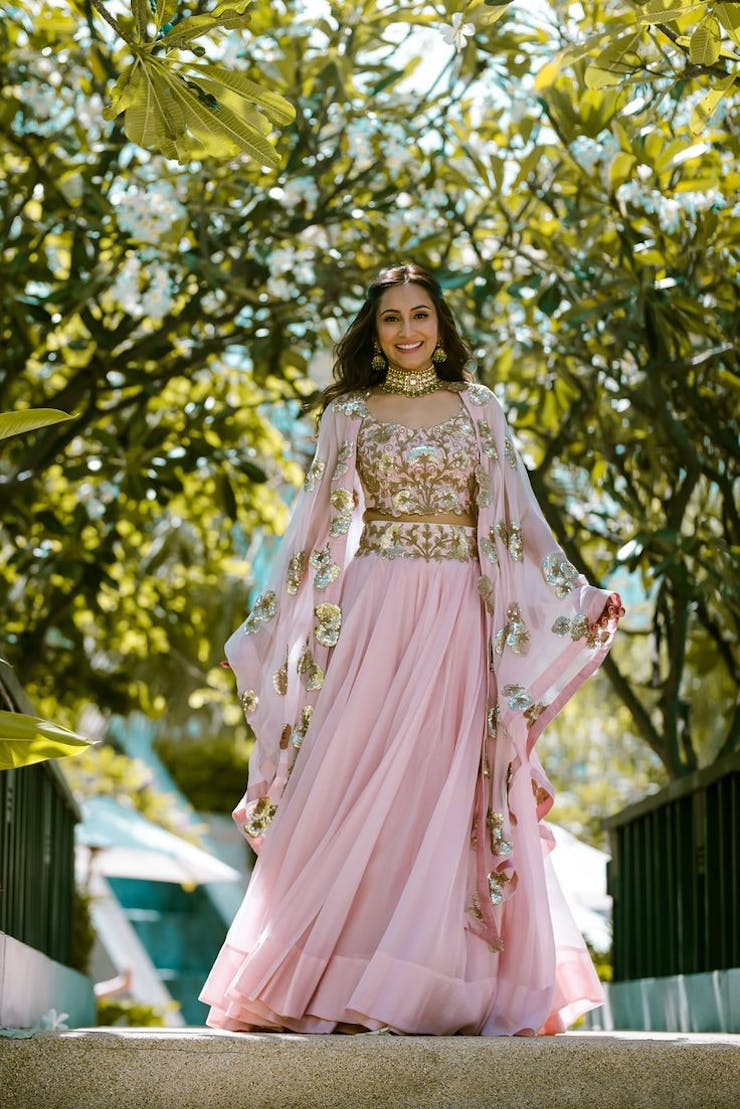 6. Palazzo Suit With Shawl – Indian Winter Wedding Outfits
You can also try a designer long Kurti with palazzo for your daytime wedding event. Be sure to wear this bridal outfit with a contrasting shawl to accentuate your bridal beauty.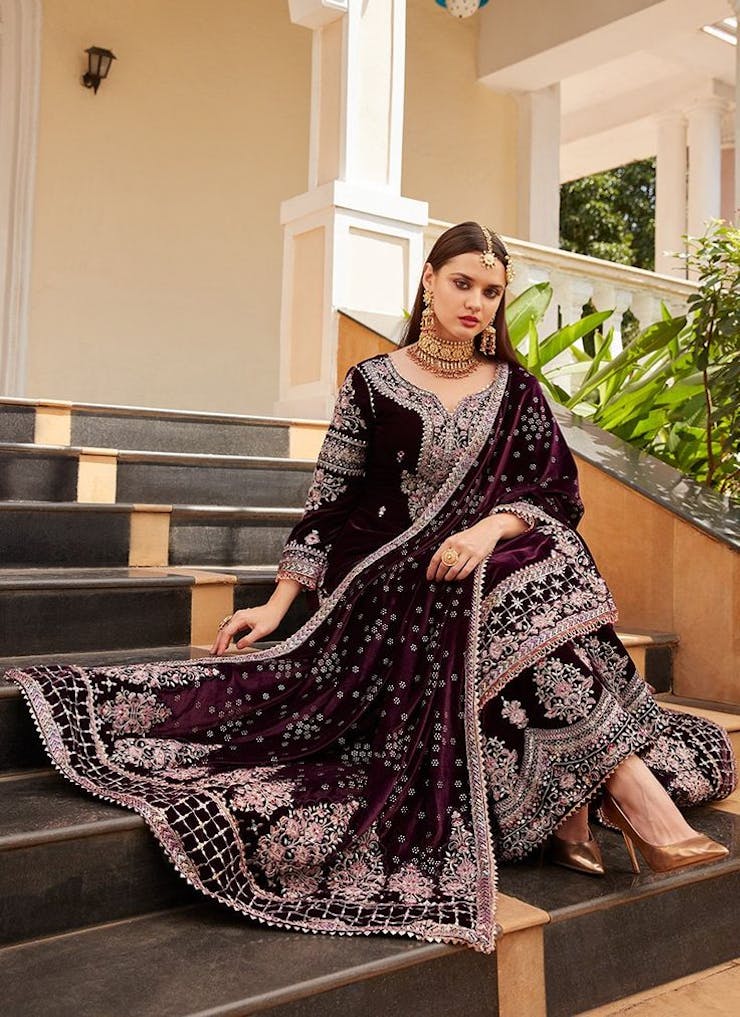 7. Saree With Blazer – Winter Indian Wedding Outfits
Wearing a blazer over the saree can make you the most glamorous bride at your wedding event. You can choose to wear dark shades to stay warm in your winter wedding. An embroidered jacket is the perfect option to complement your stunning bridal saree.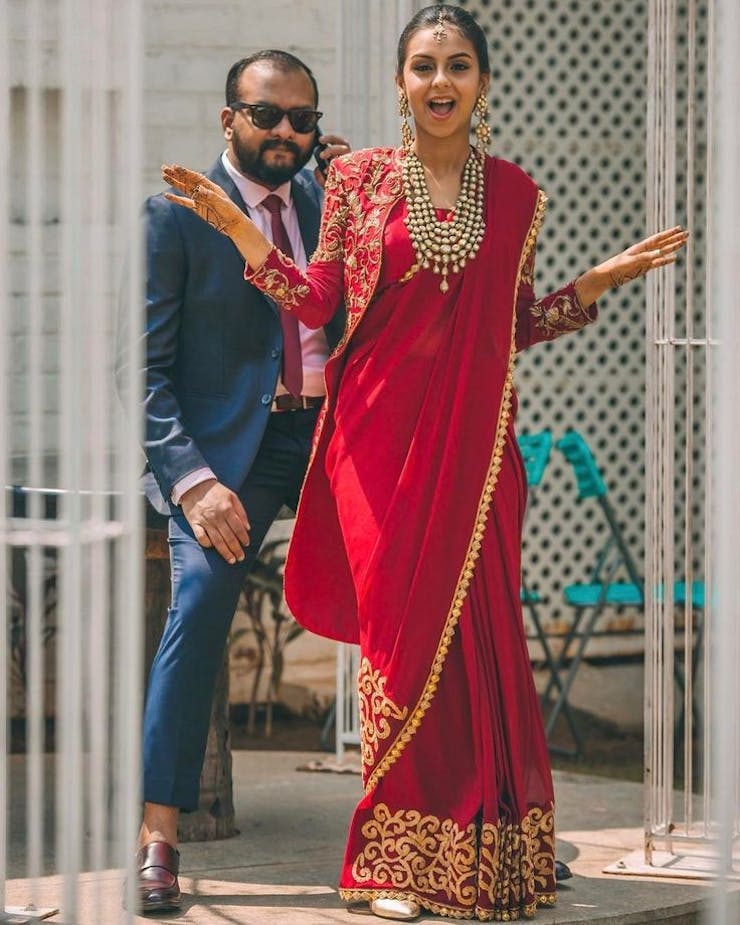 8. Sharara Suit – Perfect Winter Wear For Indian Wedding
A sharara suit is one of the most favorite women's suit for winter wedding. You can choose a heavily embroidered sharara design in bold shades. It will help you look super chic and keep you warm throughout the day.