The Ultimate Guide to Bachelorette Games For Bride-To-Be!
Planning a bachelorette party for the bride-to-be? Make her bachelorette party extra special with these fun-filled bachelorette games for bride!
---
A bachelorette party for bride guarantees enjoyment, enjoyment, and a good time with your friends! This is one party where there are no rules, despite the stress of wedding planning! With the exception of those who are enjoyable, amusing, and intoxicating! You can contact candid wedding photographer in Kolkata for your bachelorette party for bride.
 You can go out dancing, see movies, drink alcohol, and host sleepovers. But the best choice is to have a blast playing these fantastic bachelorette games for bride! And for you and your friends, we've put together a list of the best 5 best bachelorette game ideas! Look at this.
Recommended: Bridal Lehenga Reuse Ideas: 5 Inspiring Ways to Save Money
Popular games for bachelorette parties at home
1.   Pin the Kiss 
An adult version of the childhood favorite, pin the tail on the donkey, is a fun bachelorette games for the bride. Obtain a huge poster of the bride's favorite celebrity and some kiss stickers. Each party member must paste her sticker on the poster while wearing a blindfold. Everyone can have fun! Contact best wedding photographer in Kolkata.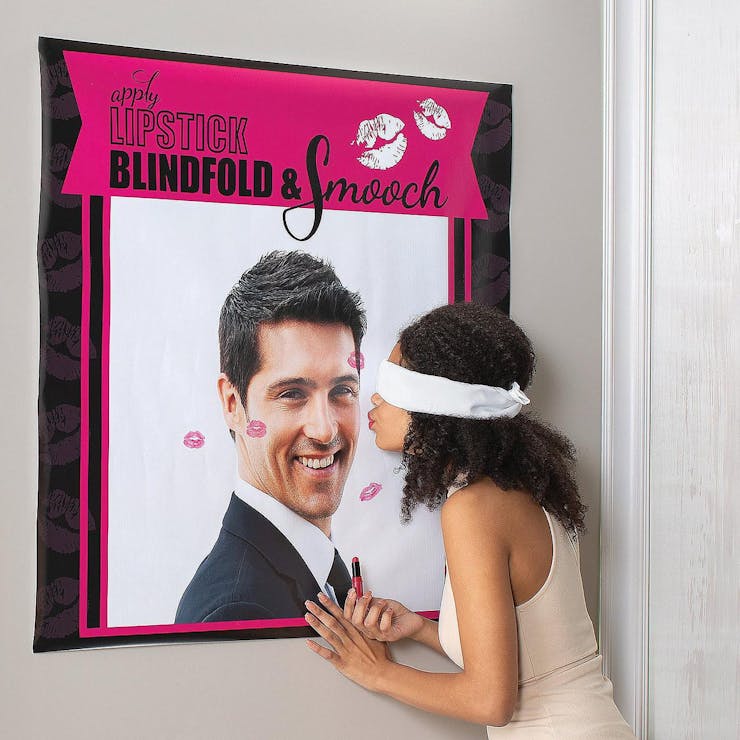 Must Read: The Latest Bridesmaids Dress Trends You Need To Know
2. Never Have I Ever
This drinking game is perfect for any event, even bachelorette game night! By exposing the dirty details, you can find out who can become drunk the quickest! Everyone who doesn't fit that description gets to take a shot when you say "never have I ever..." in a circle. Contact photographer in kolkata for wedding.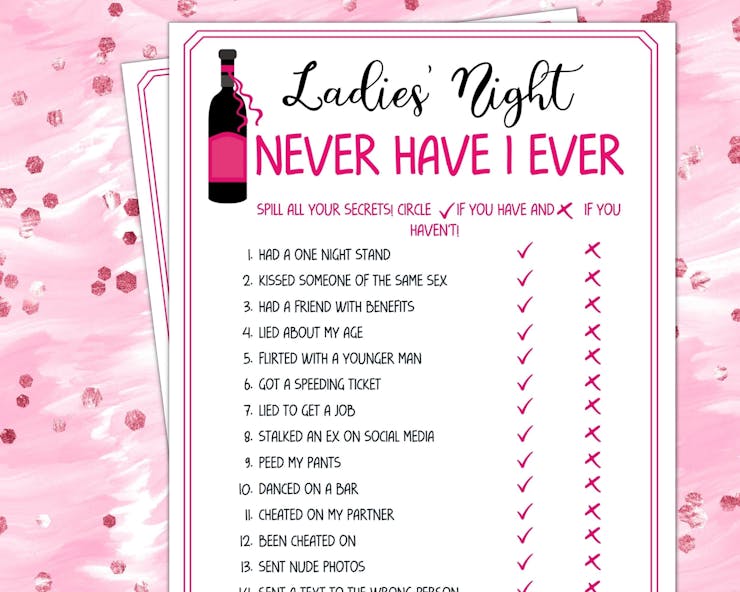 See More: Here's How To Wear The Bengali Style Saree Like A Pro!
3. Soon-to-be-Wed Game
A version of the fun bachelorette games for the bride that requires the bridesmaids' planning and effort. Make a list of questions to ask people about life, quirks, movies, TV shows, and other topics. Ask the groom to answer the questions in advance, and on the day of the party, the bride-to-be must also fill out the same questionnaire. If her reaction echoes what the groom has stated in return, everyone in the party takes a shot. If she gives the wrong answer, she gets to shoot!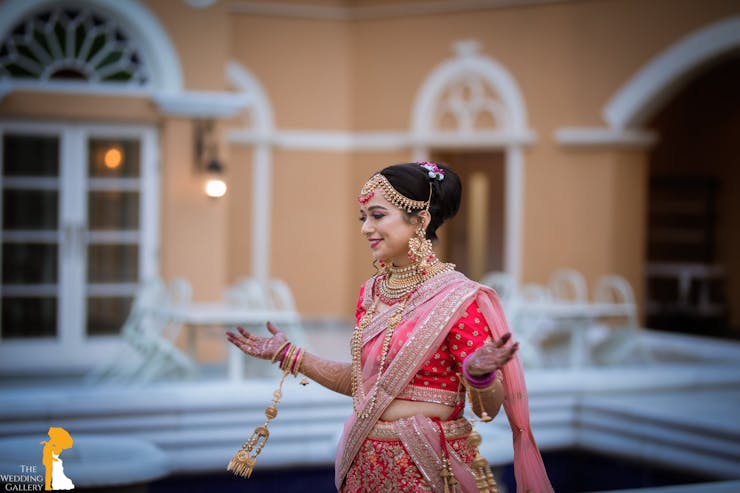 4. Twenty Questions!
Make a list of things, the nastier the better! Make a list of each on slips of paper and stack them in a bowl. The bowl is taken up and passed around one by one. The bride is allowed to guess the object on the slip of paper by asking up to twenty questions. Everyone in the group takes a shot whenever she gets the response to the first five questions. Any more than that, and the bride must forfeit one shot for each additional question. Play this game while drinking responsibly. This could be the most funny bachelorette question game for bride!
5. Bridal Truth or Dare
This is the most interesting games for bachelorette party at home. Create a deck of cards to make it official. A question or a dare will be printed on the front of some of the cards. Make the dares as embarrassing as you like, from showing off your unique dance routine to asking a gentleman at the bar to buy you a drink. Please include a few romantic questions. By ensuring that each card contains a forfeit on the back should someone reject either one, you can create an easy exit.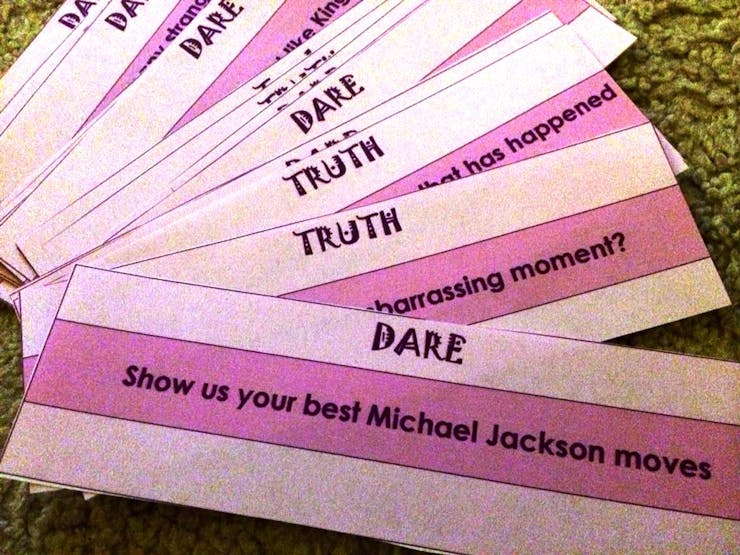 Choosing the fun bachelorette party game ideas and other activities is an essential element of organizing a memorable bachelorette party. The trick is to pick activities that will promote interaction rather than cause undue discomfort for anyone. While choosing the bachelorette party for bride ideas you want to participate in, be sure to ask the bride. Giving her an opportunity to comment on some of your prospective ideas will allow you to gauge her reactions in case there is anything she does not like at all without giving away the surprise. In the end, it is her night. Let's also examine a few often-asked topics about bachelorette parties.