Bridal Lehenga Reuse Ideas: 5 Inspiring Ways to Save Money
Discover the best bridal lehenga reuse ideas that will help you make the most out of your investment and keep the memories of your special day alive.
---
A wedding is a time to celebrate love, commitment, and the beginning of a new journey. As a bride, you want to look your best on your special day, and that often means splurging on a beautiful bridal lehenga and getting the memories captured in an album by the photographer in Kolkata for wedding.
However, after the wedding, it can be challenging to know what to do with the bridal lehenga, especially if you have invested a significant amount of money in it. The good news is that you can reuse your bridal lehenga in many different ways. Keep reading this article to explore how to reuse your wedding lehenga.
Here are the five inspiring bridal lehenga reuse ideas to save money by reusing your bridal lehenga.
1. Use It For Vow Renewal Ceremonies
Vow renewal ceremonies are a great way to celebrate anniversaries and reminisce about the special moments from your wedding day. one of the great bridal lehenga reuse ideas is to consider wearing your bridal lehenga again in a vow renewal ceremony. This will not only save you money on buying a new outfit but also allow you to relive the memories from your wedding day.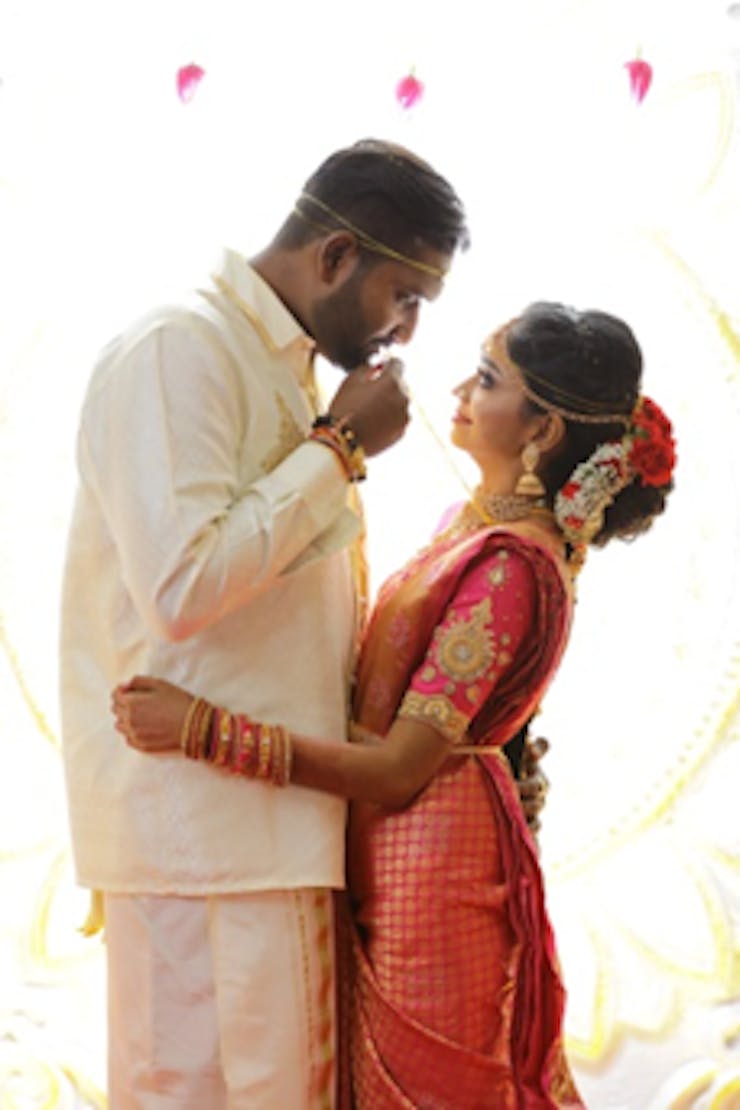 Recommended: Trending Bridal Hair Accessories For Wedding
2. Wear It for Family Functions
Family functions are a great opportunity to show off your bridal lehenga, and you can reuse red bridal lehenga for events like family gatherings, birthdays, and religious celebrations. You can even make small alterations, like changing the blouse, to give the outfit a fresh look.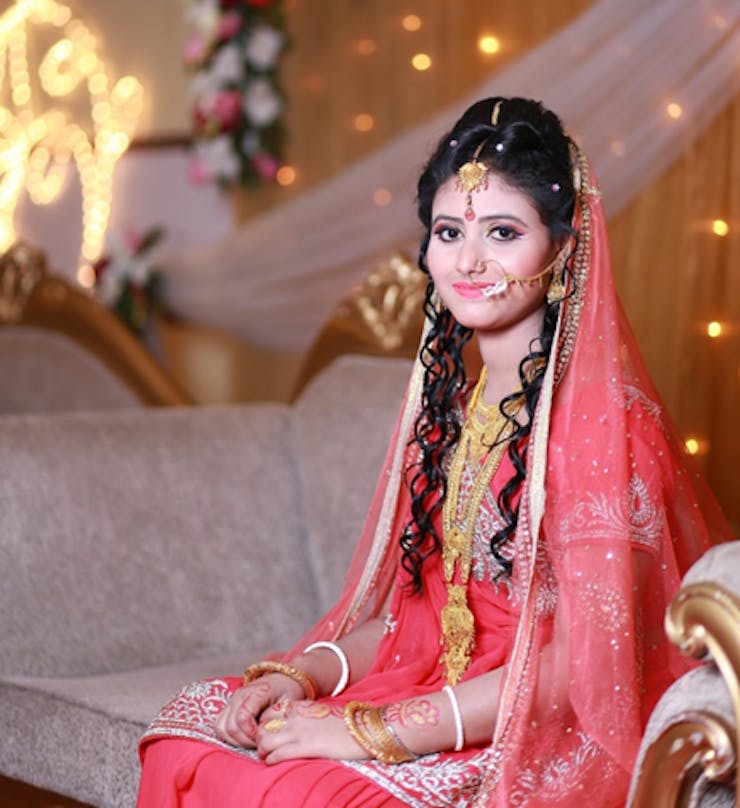 Must Read: The Most Stylish Wedding Reception Gown For Indian Bride!
3. Donate It To A Charity
One of the best ideas to reuse your wedding lehenga is to consider donating your bridal lehenga to a charity that provides bridal outfits for brides who may not have the financial means to purchase one. Your bridal lehenga will bring joy to another bride, and you'll also receive the satisfaction of knowing that you've made a positive impact on someone's life.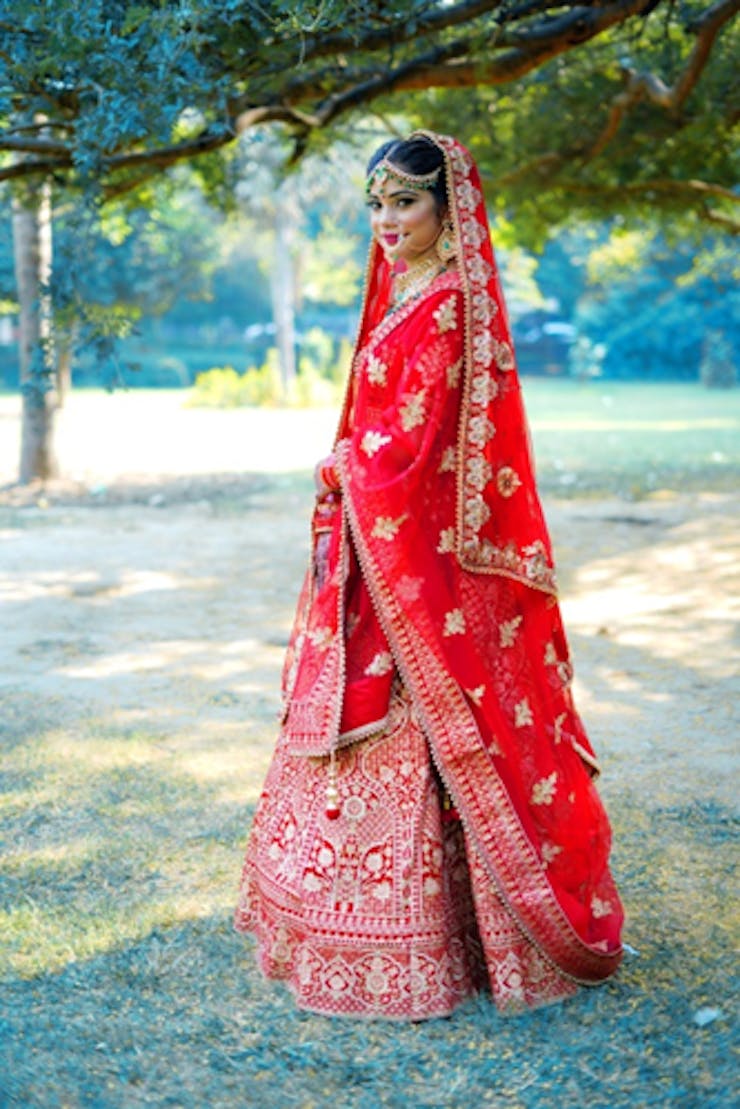 4. Use It For Maternity Photoshoot
Maternity photoshoots by candid wedding photographer in kolkata are a great way to capture the beauty of pregnancy, and wearing your bridal lehenga can add a special touch to the photo shoot. The flowy fabric of the lehenga will also provide comfort during the photo shoot by the best wedding photographer in kolkata, making it a great option for pregnant brides.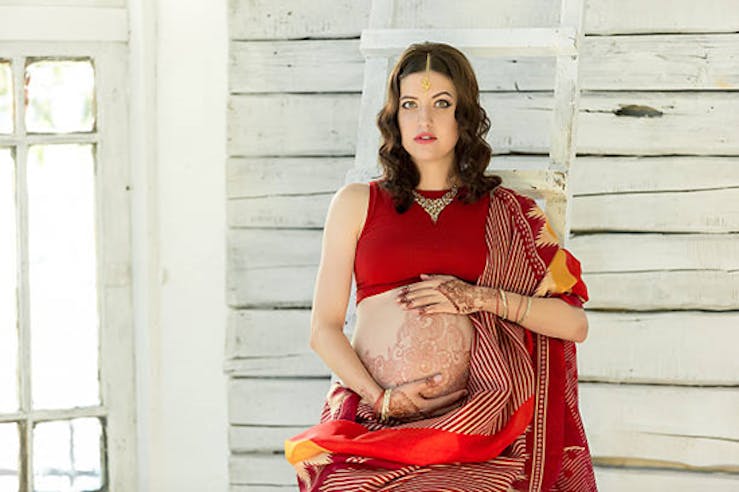 5. Use It As A Decoration Piece
If you're not sure if you'll ever wear your bridal lehenga again, consider reusing bridal lehenga as a decoration piece. You can display it in a glass case or frame it and hang it on the wall. If you choose to reuse bridal lehenga this way, it will not only add a personal touch to your home decor but also allow you to keep the memories of your special day alive.
Conclusion
Bridal lehengas are an important part of the wedding, but after the wedding is over, it can be difficult to know what to do with them. However, by reusing your bridal lehenga in one of the five bridal lehenga reuse ideas discussed above, you can save money and make the most out of your investment. Whether you choose to wear it again for a vow renewal ceremony, family function, or maternity photo shoot, reuse your wedding lehenga so as to bring joy and memories for years to come.