The Most Stylish Wedding Reception Gown For Indian Bride!
If you're looking for latest reception gown for Indian bride, you come to the correct place. We've handpicked the best options for you. Scroll on for more.
---
Every bride dreams of looking her absolute best on her wedding day. And, one of the best ways to ensure that is by choosing the right bridal gown. Bridal gowns are a timeless choice for any wedding reception event, as they enhance a bride's beauty and make her look and feel like a princess. With the help of a candid wedding photographer in Kolkata, you can capture stunning photographs in your gorgeous bridal gown. So if you are looking for an elegant and timeless look for your special day, then opting for a bridal gown is definitely one of the best options to try!
We have curated a list of the most beautiful reception gown for Indian bride in this article. Continue reading and find the best design for your special night.
Recommended: Latest Bridal Lehenga Latkan Design That Are Going To Stun
1. Metallic Gown For Reception Party
Get your hands on the most glamorous reception gown design. Metallic gowns are ruling the hearts of modern brides since they made their entry into the fashion world. It can be a perfect outfit for a cocktail wedding party.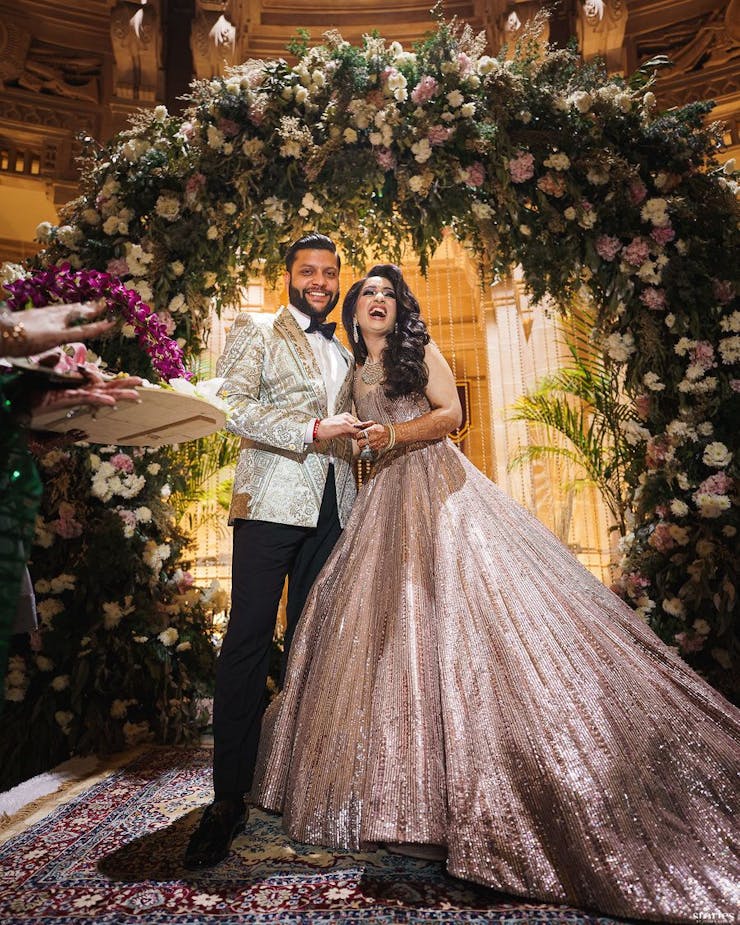 Must Read: Save These Best Gown Shop In Kolkata For Wedding
2. Pastel Reception Gown For Bride
Pastels are the most romantic colors to be worn at reception night. It offers a mesmerizing reception look for bride in gown. Such dreamy wedding gowns always draw the attention of your photographer in Kolkata for wedding to create a beautiful memory.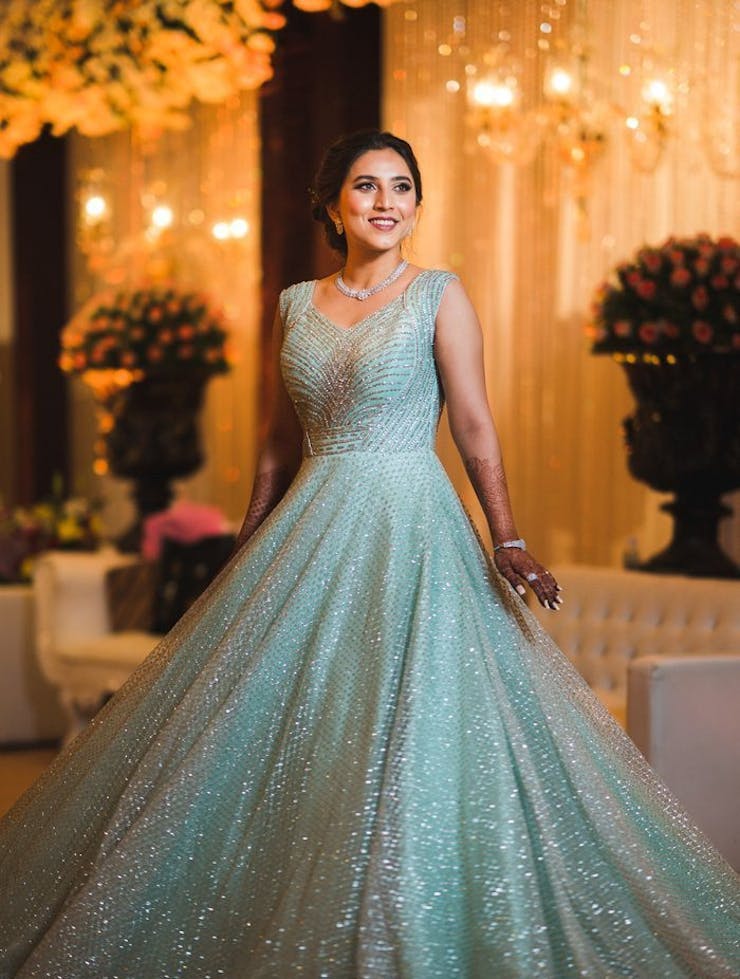 See More: The Latest Bridesmaids Dress Trends You Need To Know
3. Ball Gown For Wedding Reception
If you have a dreamy fairytale wedding event, then opt for a ball gown for reception. This is the most elegant bridal attire that can provide you with a vintage feel as soon as you step on the dance floor.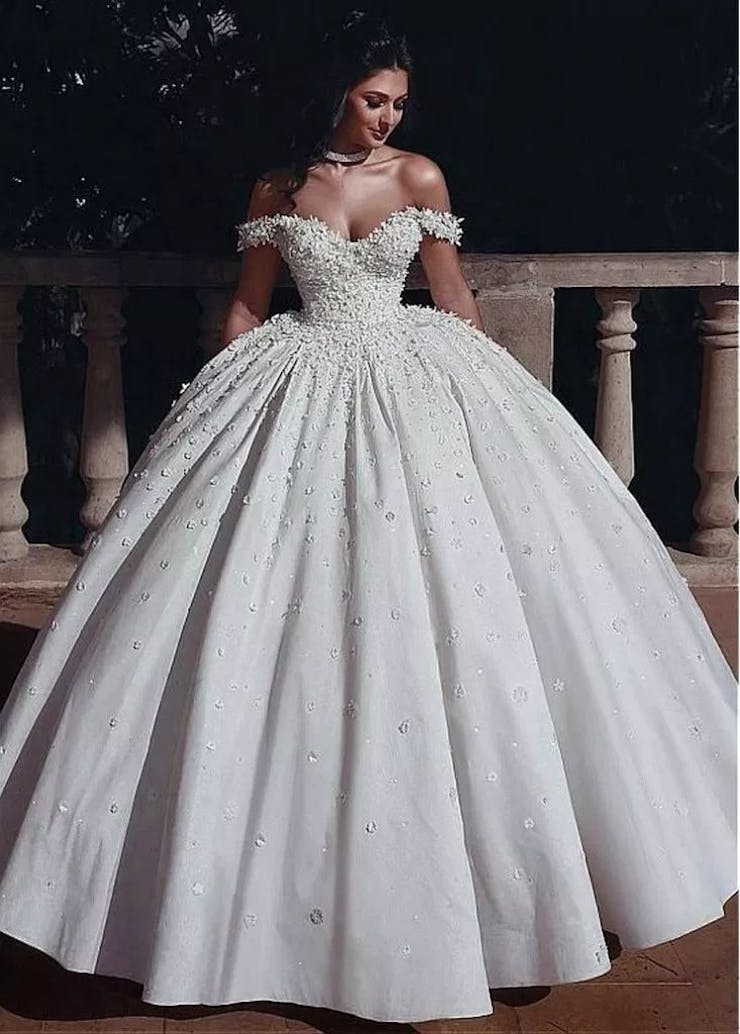 4. Ruffle Gown For Reception Bride
You can never go wrong with a ruffled gown. This is the latest reception gown that can add a lot more drama to your bridal look. Complement this graceful attire with a stylish bridal hairstyle.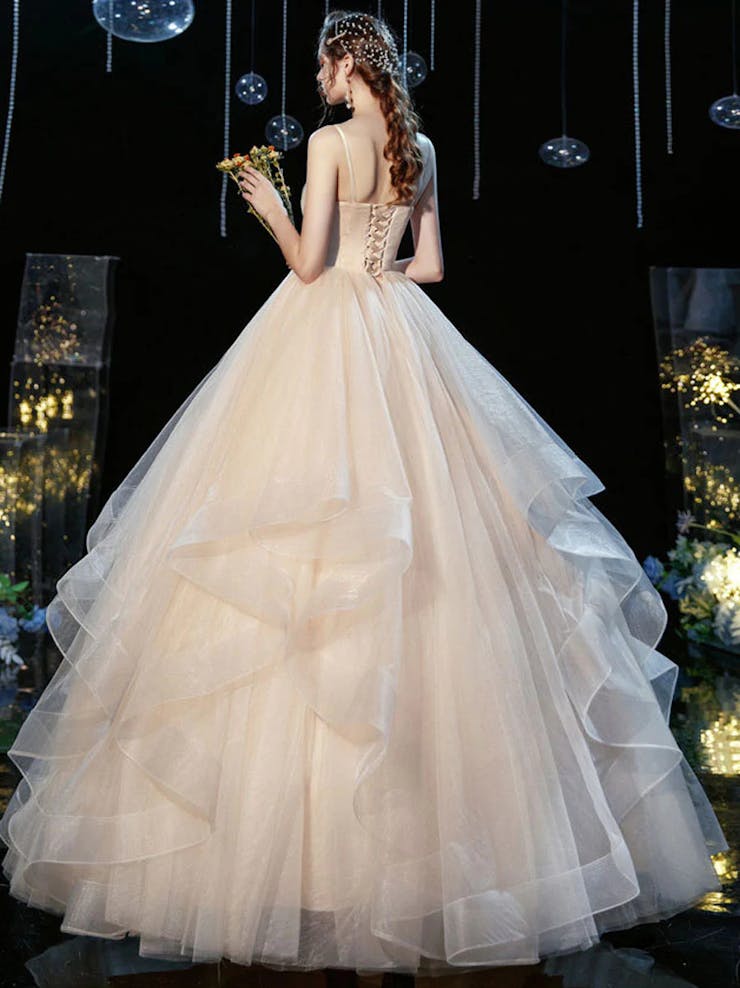 5. Shimmery Bridal Gown For Wedding Reception
Are you a big fan of glam and shimmer? You must opt for this shimmery long gown for reception. The sequin embroidery all over the blue gown can make you a show-stopper bride.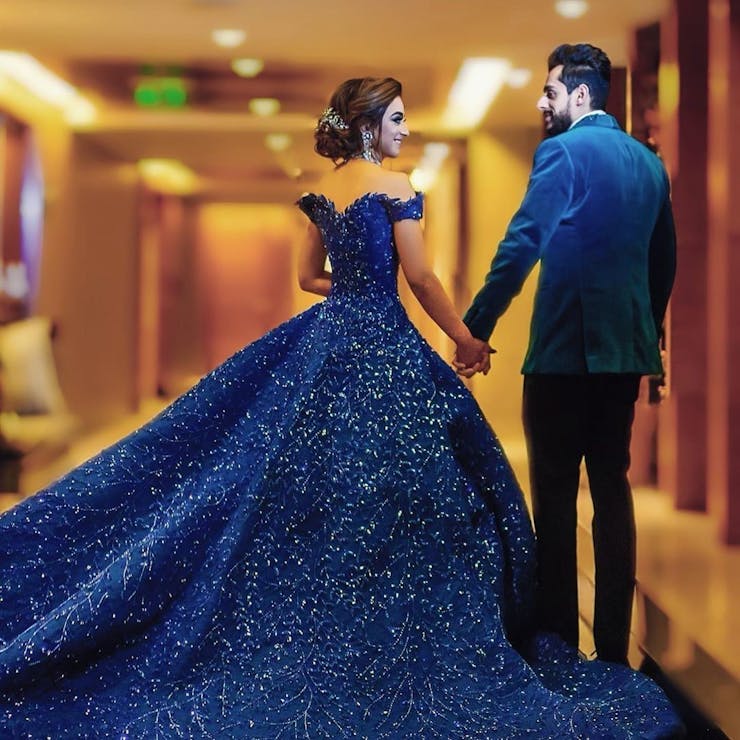 6. Grey Gown For Marriage Reception
This Subtle hue reception gown styles for bride can make you look extremely beautiful. Don't forget to pair this gown with statement jewelry for an OTT bridal look.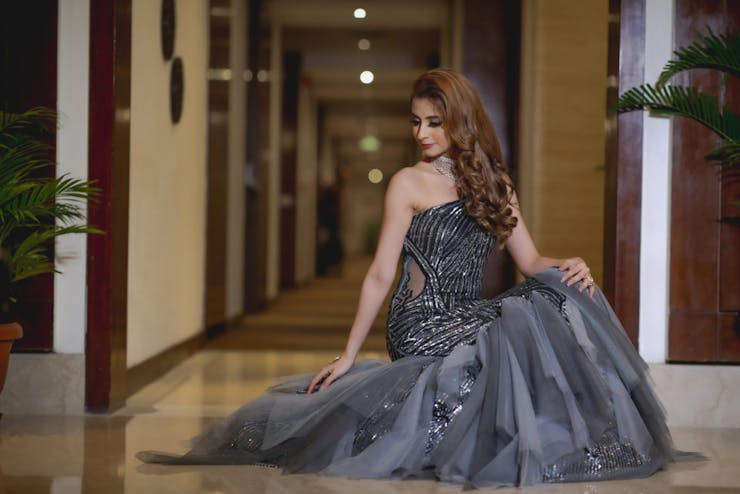 7. Embroidered Wedding Gown Reception
This is the best Indian reception gown for bride that adds an ethnic vibe to your bridal personality. The vibrant hue and beautiful floral embroidery make this evening gown for reception more attractive.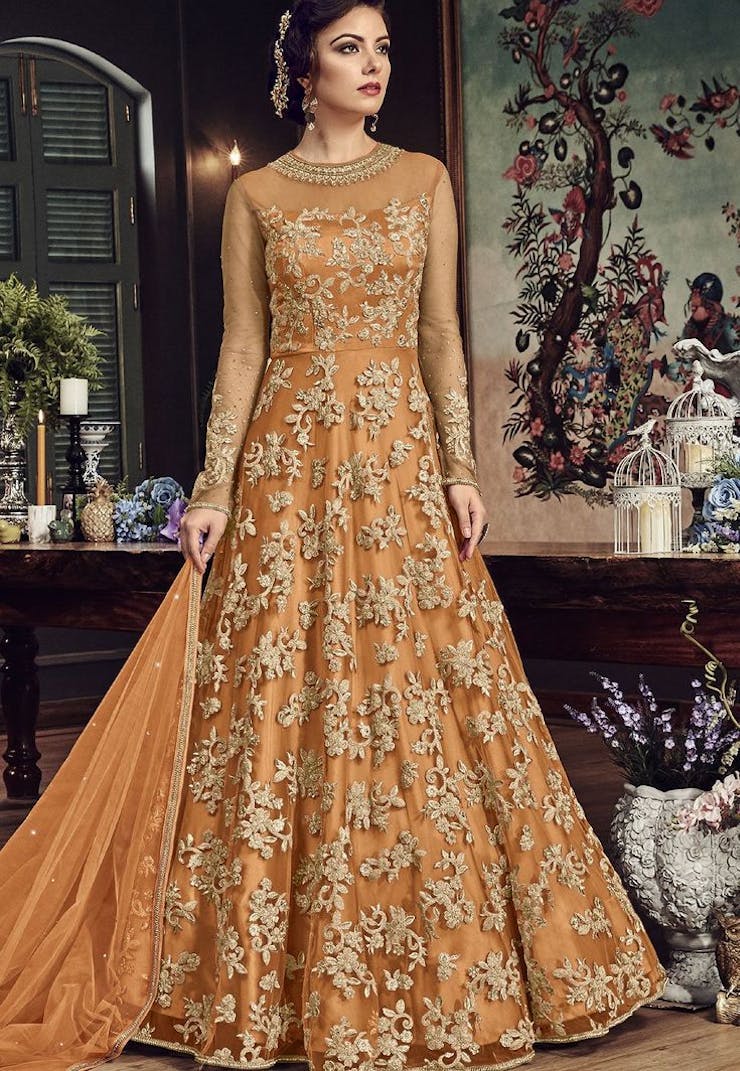 8. Red Reception Gown For Brides
Another pretty option is a red gown for wedding reception. The romantic and dreamy red gown makes its way into the hearts of people with its gorgeous design. A diamond jewelry set will be a perfect fit to enhance the charm of this ravishing designer gown for reception.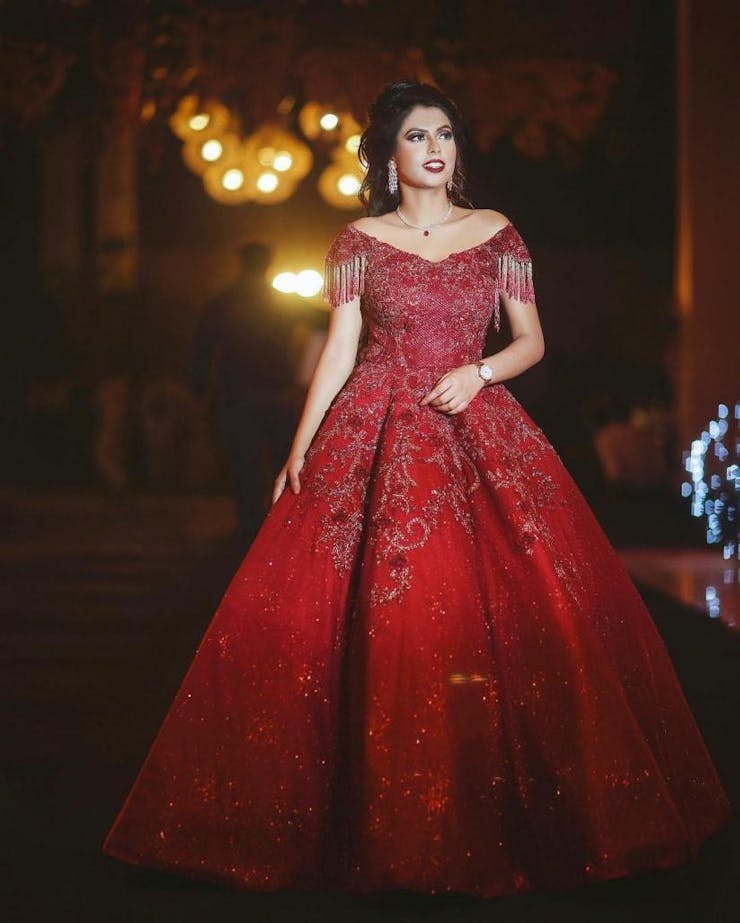 9.  Off Shoulder Reception Gown Styles
Ditch the traditional gowns and opt for this super-stylish off-shoulder gown! This has been one of the favorite wedding reception gown for bride for long time.