Men's Winter Wedding Outfit Ideas You Should Know
Wondering about your winter wedding outfit choices? Browse through this guide to find the best men's winter wedding outfit ideas.
---
There are endless options in a bridal winter outfit list. But what about the handsome grooms? The winter wedding is knocking at the door. And with the arrival of winter, the busy months of the wedding begin. The cold winds of winter can be a great obstacle to showoff your style and glamour at the wedding. Being a groom-to-be you want to look your best, but you also want to feel comfortable. As the groom, you have the chance to stand out from the rest of the wedding party with stylish winter wedding wear. There are many options in winter wedding outfits for male that are both stylish and comfortable. A well-chosen winter outfit can help your Kolkata wedding photographer to click some astounding groom shots. Let's figure out some latest men's winter wedding outfit ideas to look dashing on your big day.
1. A Royal Blue Tuxedo
If you want a classic and elegant look then this blue tuxedo for a winter wedding will help you. The smooth fabric and dark color of this winter wedding suits for groom to look charming with a white shirt. This kind of outfit is a favorite choice for mens winter party wear.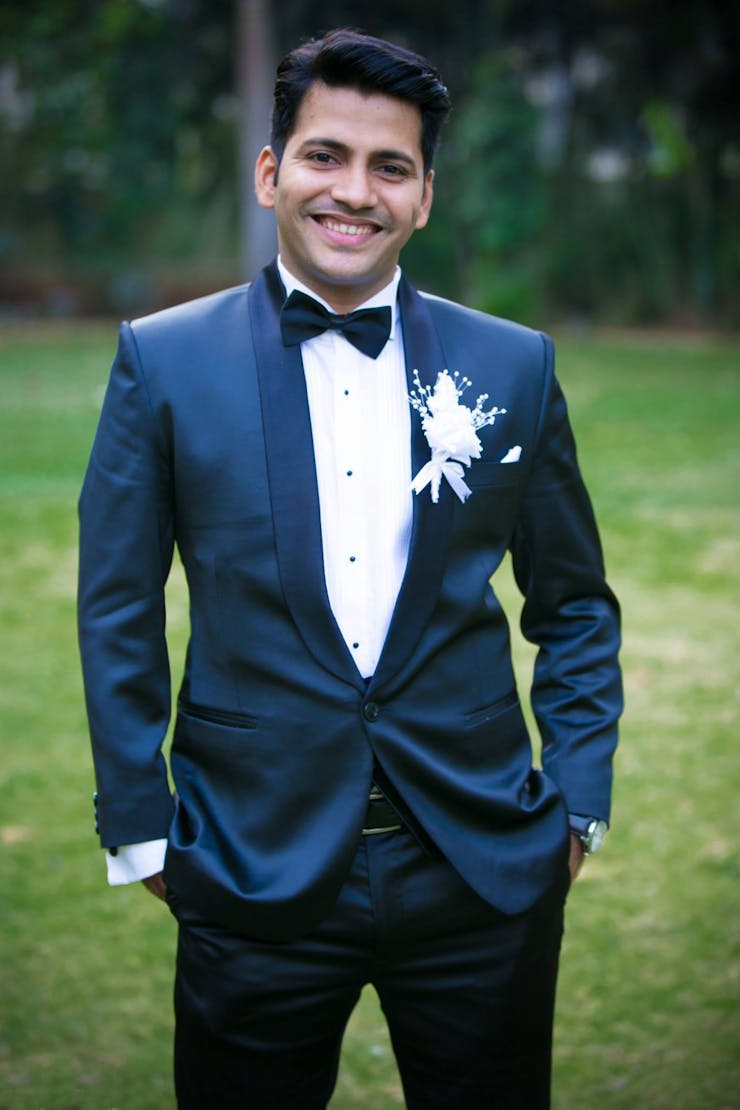 Recommended: Top 13 Trendy Groom Jewellery For Wedding In 2022
2. A Classy Black Tuxedo
Other dashing mens wear for marriage party in winter is a black tuxedo. You can pair this classy suit with a red tie, black pants, and formal shoes. This is a perfect groom's outfit for his reception wedding party. Such a classy groom dress for a winter wedding can literally elevate your charming look.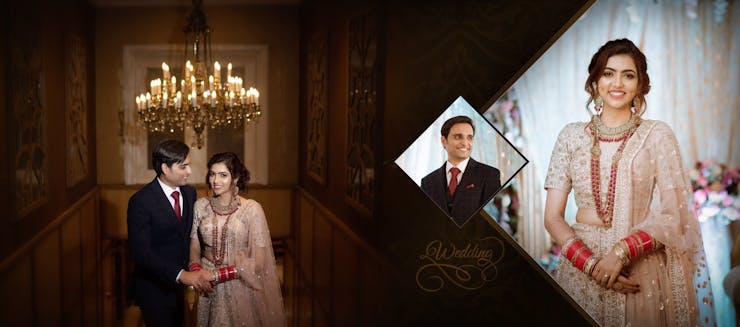 Must Read: The Most Beautiful Women's Winter Wedding Outfit Ideas
3. Sequined Jackets Winter Wedding Outfits
Bengali wedding photographers always look for capturing the stylish aspect of your wedding look. Bengali grooms are opting for sequined embroidery jackets which makes them look glamorous. A Nehru jacket with sequined embroidery is also a beautiful choice for the mehndi ceremony.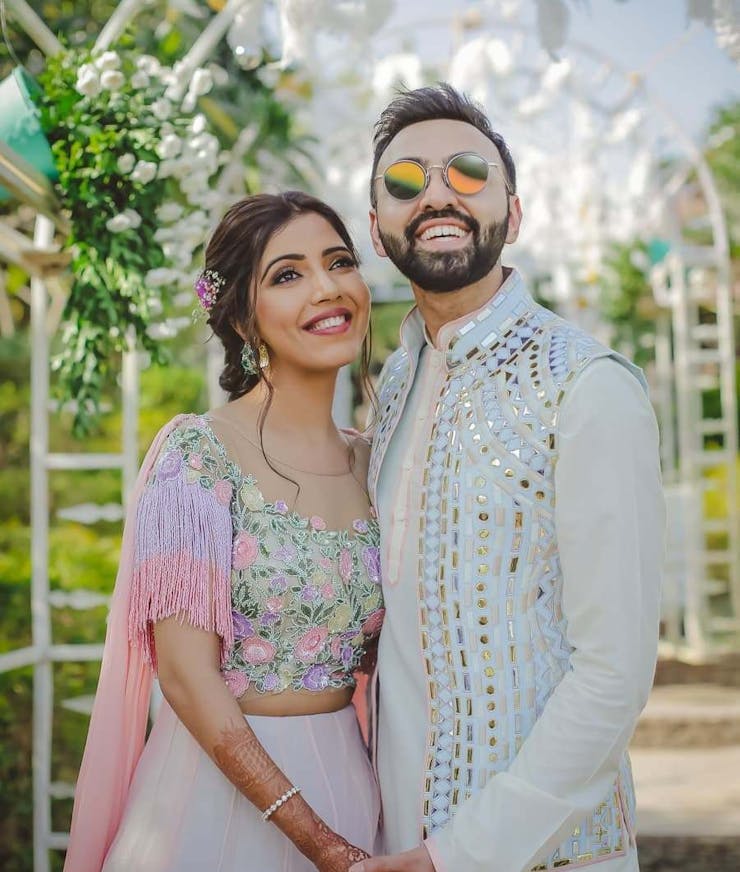 See More: Top 15 Unique Pre Wedding Poses For Couples You Should Try
4. Winter Wedding Suit In Royal Texture
A safari suit is the most regal winter marriage dress that can make you feel comfortable in the coldest climate. Its thick texture and finest fabric can never let you go unnoticed. This is an Indo-Western groom dress for wedding in winter that adds richness to your wedding look. You can wear it with formal shoes and pants to make a classy appearance at your wedding event.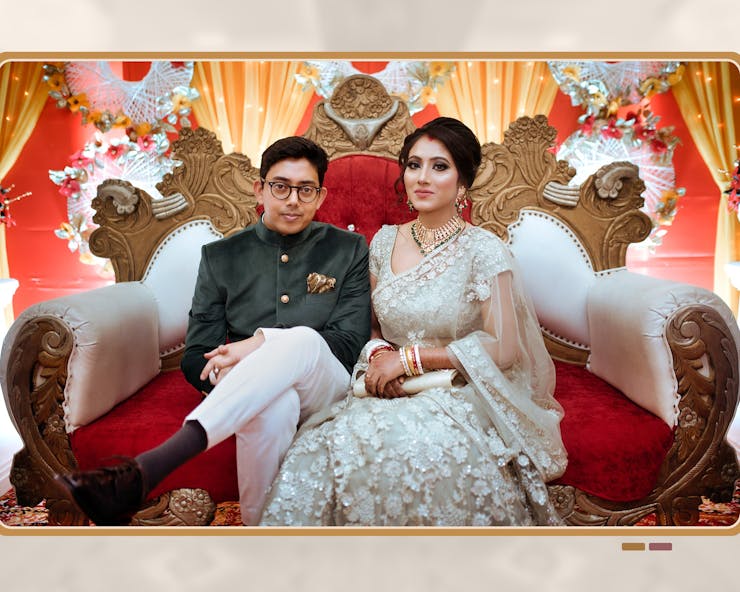 5. Trendy Brocade Blazer Groom Dress For Wedding In Winter
A brocade blazer is a masterpiece in mens winter wedding outfit. Bring out your glamorous side by choosing a brocade work wedding blazer. Its gorgeous pattern and the shiny fabric look fantastic and a night event. This winter wedding groom attire helps you stay warm in the cold weather. It also adds a touch of style to your wedding look.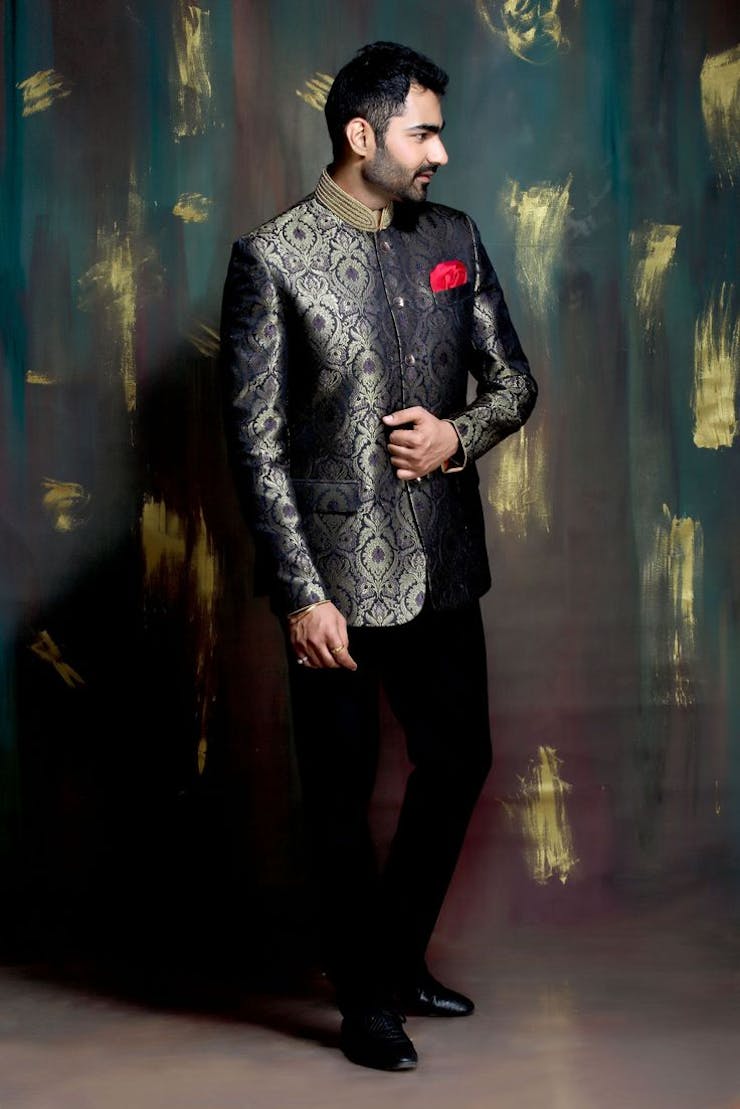 6. A Velvet Bandhgala With Ethnic Dhoti
When it comes to wedding dress for winter season, the majority of Indian grooms choose the velvet Bandhgala. A black Bandhgala suit is one of the best options to stay warm and look stylish at your wedding event. You can pair this classy suit with formal pants and shoes. But if you want to get an ethnic look then you should pair this velvet suit with white dhoti pants and Indian mojri.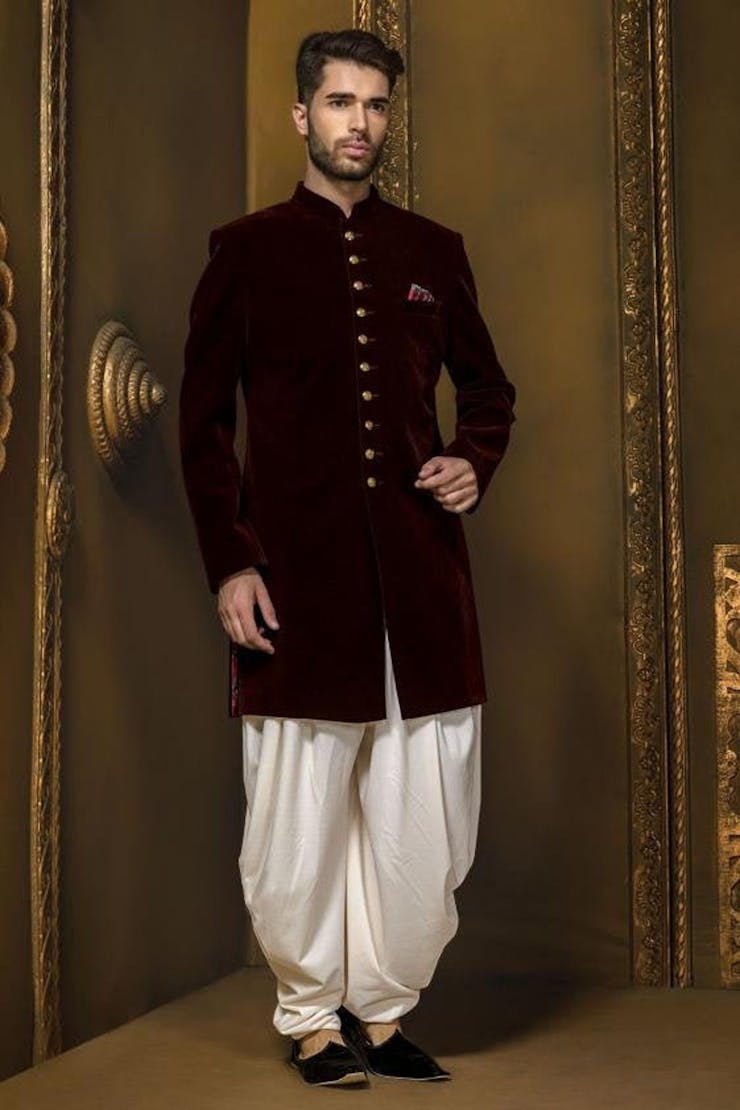 7. Brocade Sherwani Winter Wedding Mens Attire
A brocade sherwani is an attention-grabbing wedding dress for groom in winter season. The brocade work adds a majestic feel to your entire wedding look. It is a total show-stopper when paired with a classy red safa. You can choose a subtle or bold-shaded sherwani to stun the world with your swagger attitude.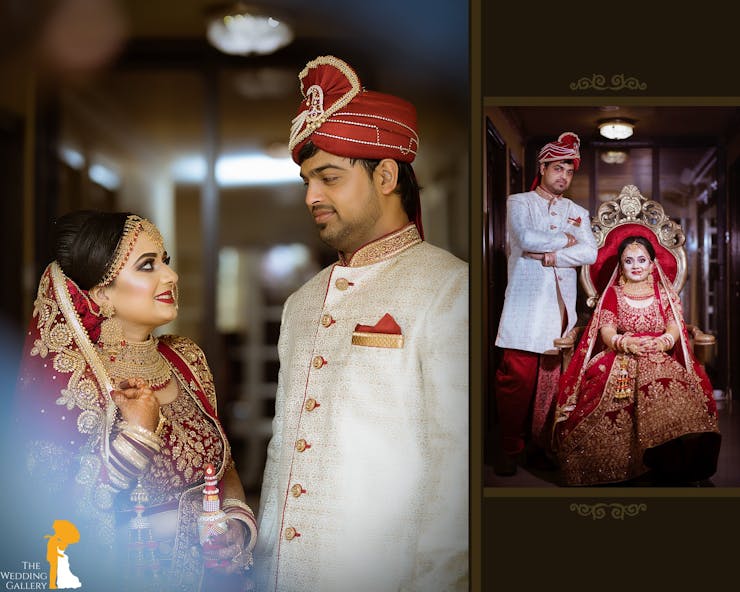 8. Printed Jacket Is The Perfect Mens Winter Party Outfits
Floral prints are no more limited to being a part of women's wedding outfits. Grooms are also choosing to wear a floral jacket in their winter weddings. Floral jackets are the most stylish and comfortable winter wedding outfits for male guests also. However, this wedding dress is a nice option to slay your pre-wedding looks in pictures.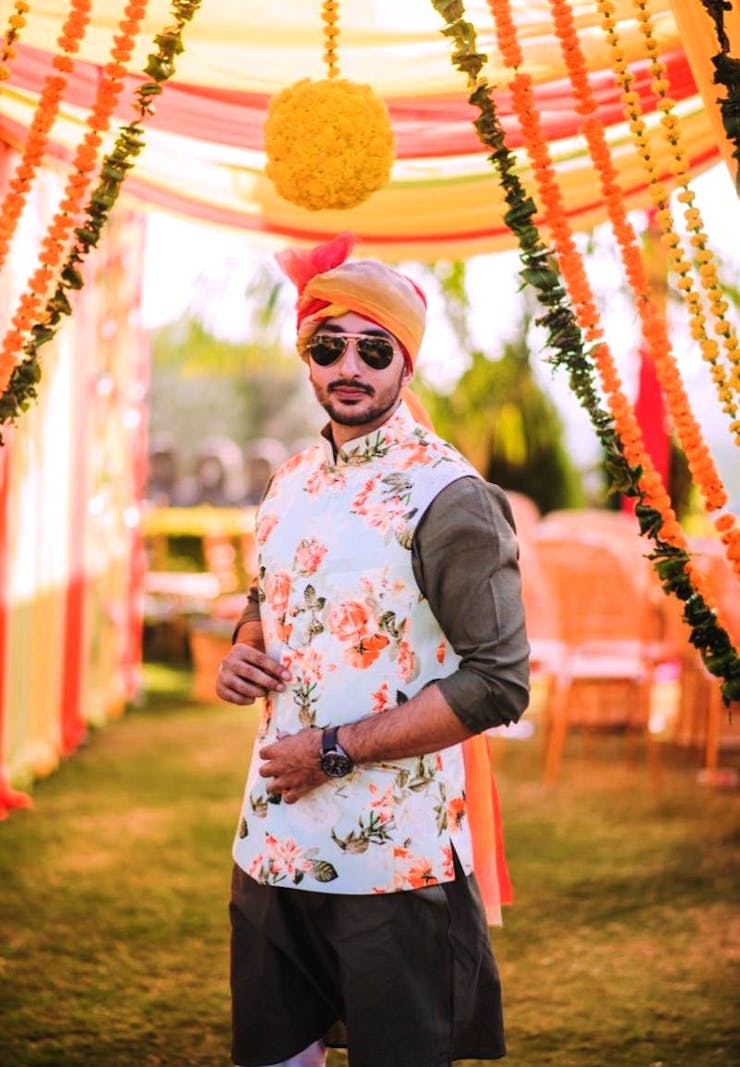 9. Manarkali For Royal Winter Wedding Looks
Manarkalis are making a bold fashion statement as an Indian wedding dress for groom in winter. This full-length designer kurta would steal the show if you pair it with a contrasting churidar. It is also a good option to keep yourself warm in cold weather. So are you ready to glam up your wedding look with a classic Manarkali?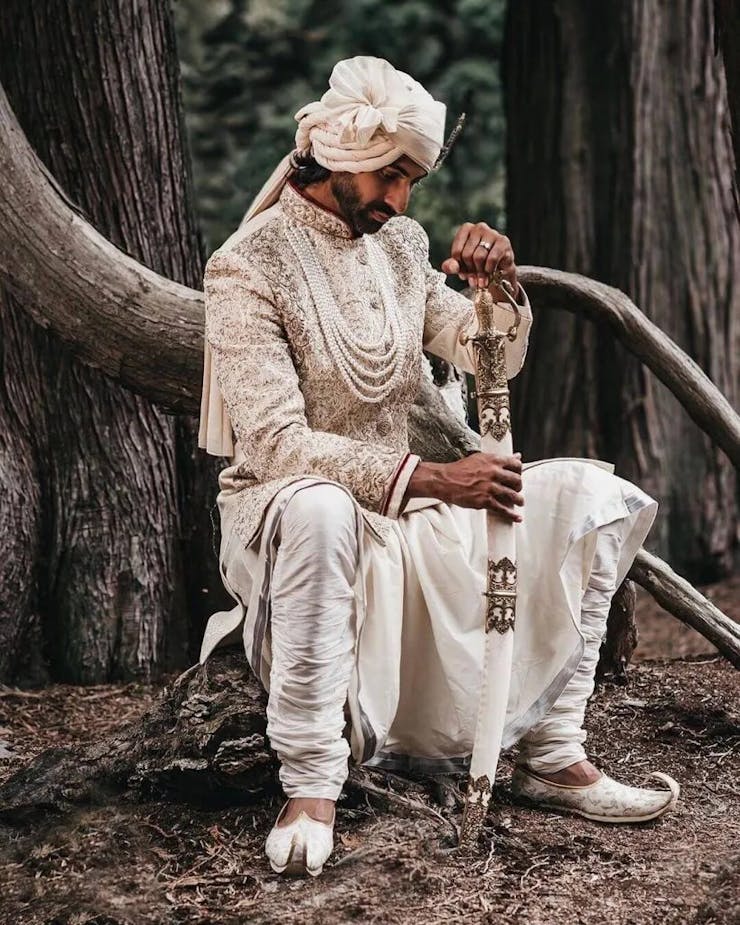 10. Remarkable Achkans For Pre-Wedding Events
An achkan is a special addition to the wardrobe of winter wedding outfits for the groom. A pastel-hued achkan is one of the most popular marriage function dress for male in winter. You can complement this wedding dress with dhoti pants and leather shoes. This kind of winter wear looks glamorous and also bears a sense of sophistication.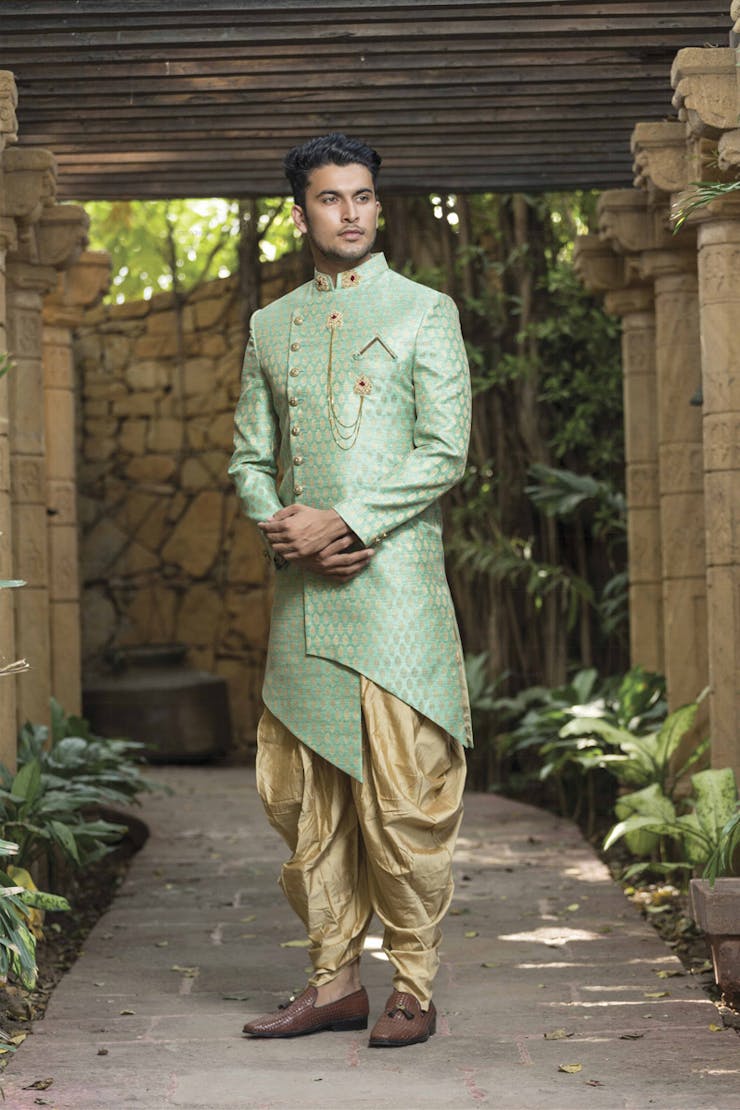 11. Try Something Unique Like a Flared Jacket Sherwani
A flared jacket is the latest addition to men's wear for winter wedding. This stylish wedding jacket looks effortlessly chic with a royal sherwani. But you can also wear this wedding attire with your casual dress. The uniqueness and contemporary designs printed on the jacket adds a regal appeal to your wedding look.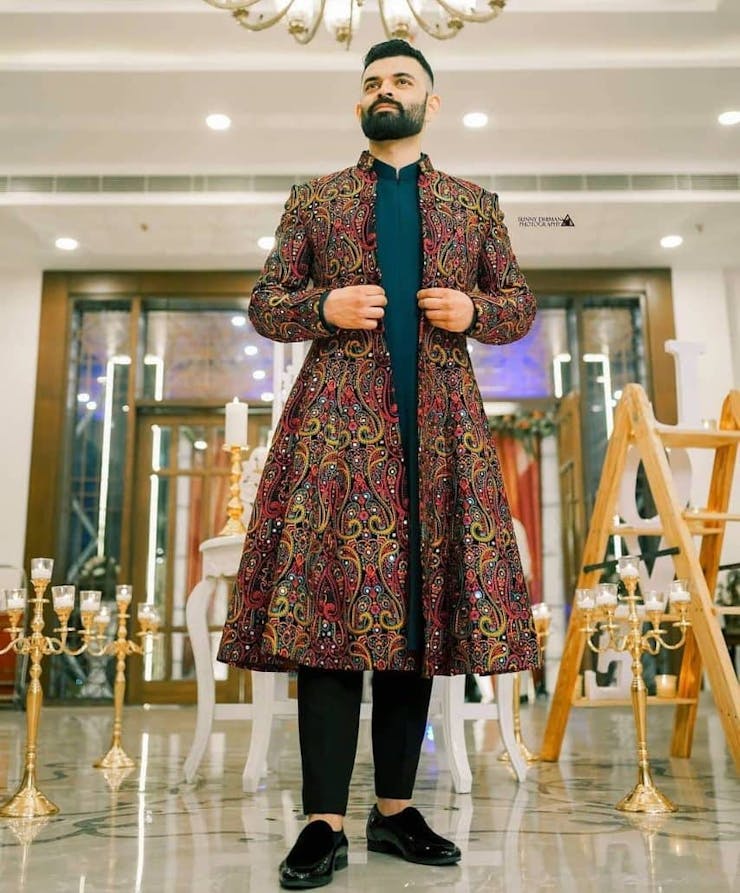 12. Pair A Banarasi Shawl With Kurta
Another important winter wedding dresses in India are the gorgeous shawl. The Banarasi shawl made from silk fabric is the highlight of the winter wedding look of an Indian groom. It can help you stay warm for long hours. The unique patterns designed on a Banarasi shawl give you a statement look. You can take the shawl on your left shoulder for a stylish appearance on the wedding night.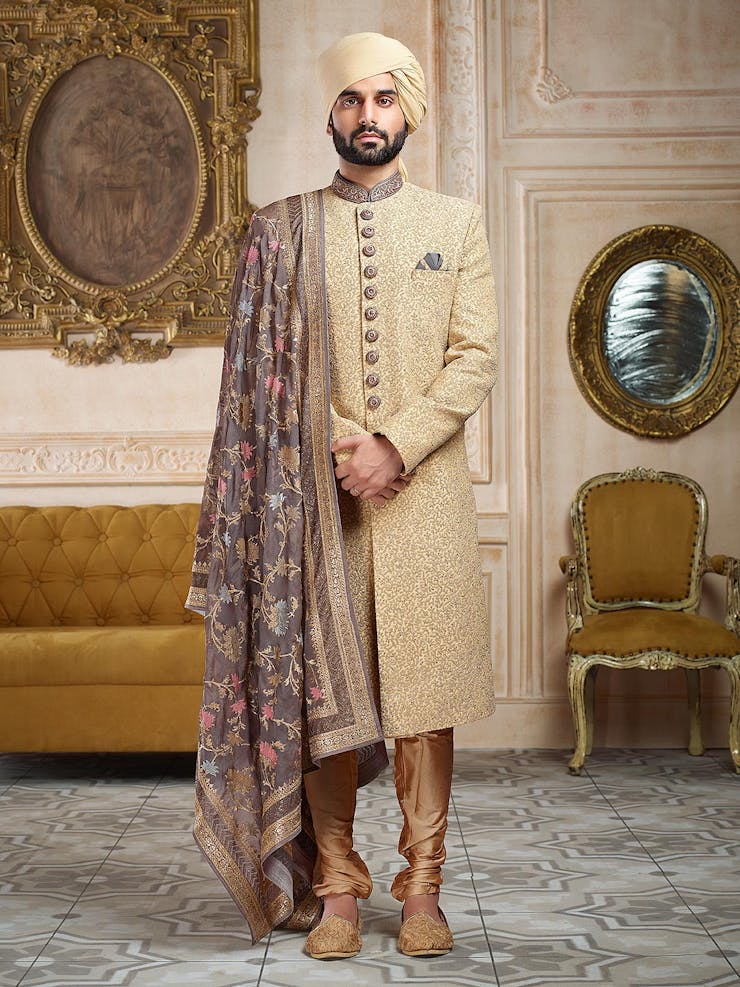 13. Style Up Your Looks With A Voguish Nehru Jacket
Nehru jackets are the first choice when it comes to flaunting a stylish as well as desi groom look. Its unique embroidery adds a new definition to your pre-wedding look. The pastel-hued Nehru jacket is the modish option to amplify your fashion game. Make sure to pick a contrasting kurta with your jacket to make a style statement.