Top 15 Unique Pre Wedding Poses For Couples You Should Try
Willing to experiment with something new in your pre-wedding shoot? Explore these unique pre wedding poses for couples to create a romantic tale.
---
A pre-wedding shoot or an engagement shoot is a great way to capture your couple's chemistry in a creative picture frame. A bengali pre wedding photoshoot takes place a few months before the wedding. Nowadays, couples are uniquely using their pre-wedding photographs. These romantic pictures not only create a lifetime memory but also are used in wedding invitations and welcome boards at wedding events. You may look nice by dressing up like a diva and a prince charming. But to get picturesque photos of your pre-wedding shoot, you need to know how to pose perfectly in front of cameras. Some couples hesitate to face the cameras. But believe us, there are many simple and unique poses that you can try to create a wonderfully romantic tale. We have jotted down 15+ unique and aesthetical poses to have an amazing engagement photoshoot.
1. The Romantic Kissing Pose
A forehead kiss is the most romantic pre wedding photography poses that can never go wrong. This is the perfect way to show your smoldering chemistry while shooting for a romantic pre wedding photography in kolkata. This kind of couple poses always creates a beautiful love story in the wedding album.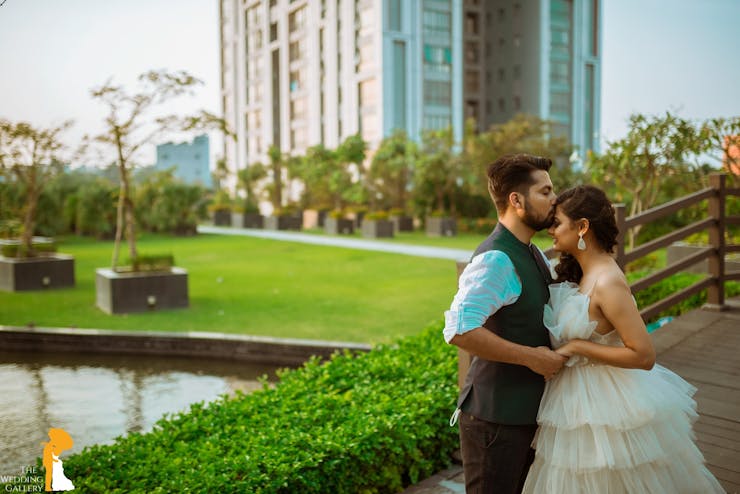 Recommended: All You Need To Know About Rituals Of Bengali Wedding
2.  Adorable Pose In The Kitchen
Create some happy moments with your partner in the kitchen. If you are a foodie couple then you can try these funfilled couple poses for wedding shoot to reveal your culinary skills with the help of a splendid pre-wedding photoshoot.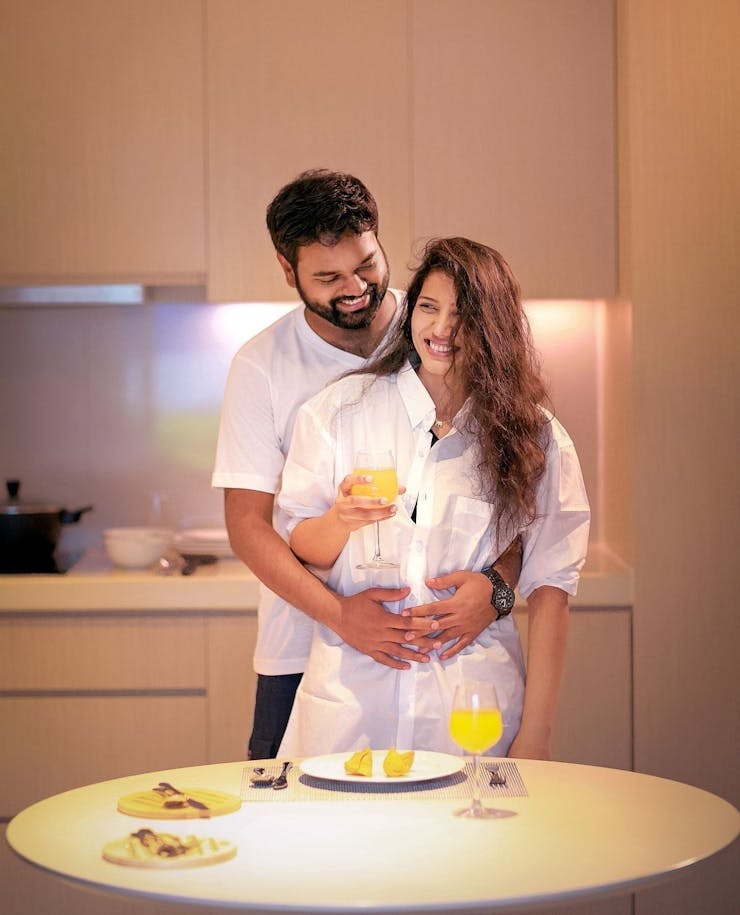 3. With An Architectural Backdrop
Who doesn't love to travel to a heritage sight with his loving partner? Take your bride on a memorable trip and pose with the backdrop of a glorious monument behind. This kind of monumental backdrop poses not only makes a good story for a wedding but also offers you some beautiful and unforgettable memories.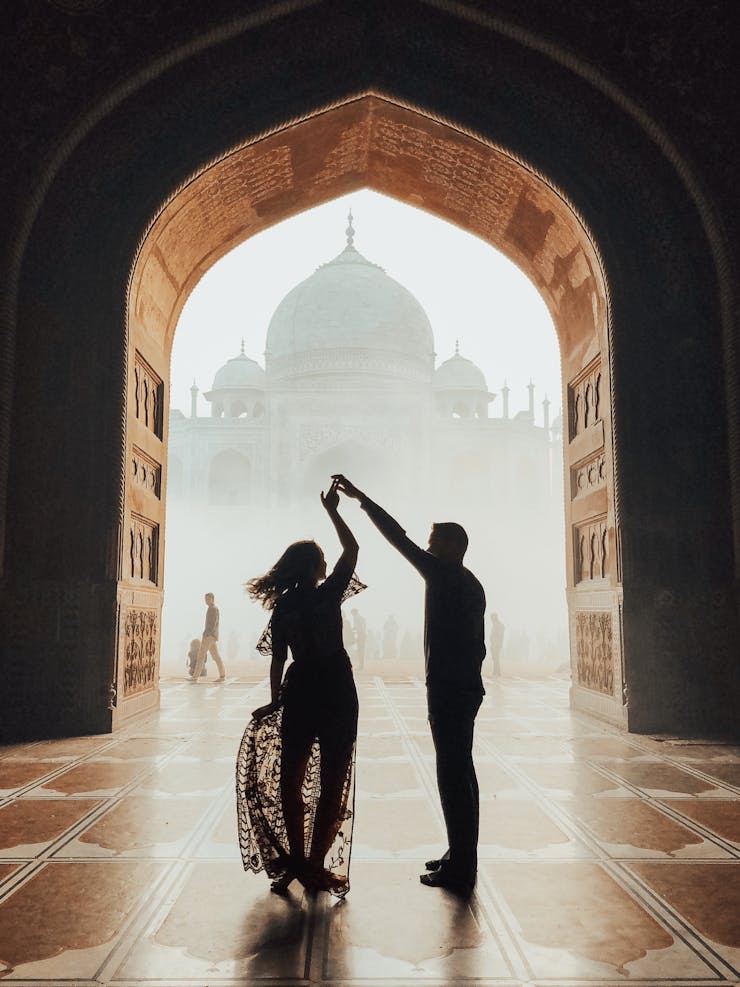 4. The Love Proposal Pose
A love proposal is a truly romantic and emotional couple pre wedding photoshoot poses that bring out your inner feelings and create a loving photograph. Simply kneel down and propose to your bride by kissing her hand. The beautiful laugh or smile of your bride will make this pose more beautiful.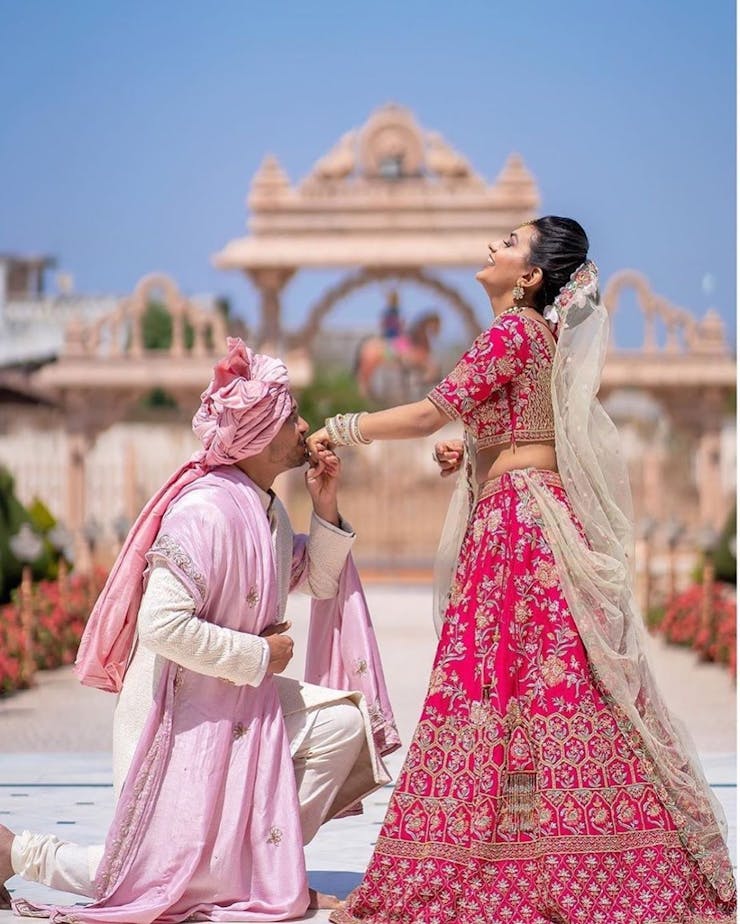 5. The Beach Side Love
Beaches are the most beautiful pre-wedding locations to shoot a love story. The pre wedding couple poses on the beach are surreal, romantic, and beautiful. Taking your partner on your back is a funfilled pose that is a stunning way to capture a happy couple's story. Here this adorable couple has posed in a play full mood to show their loving chemistry in the pre-wedding pictures.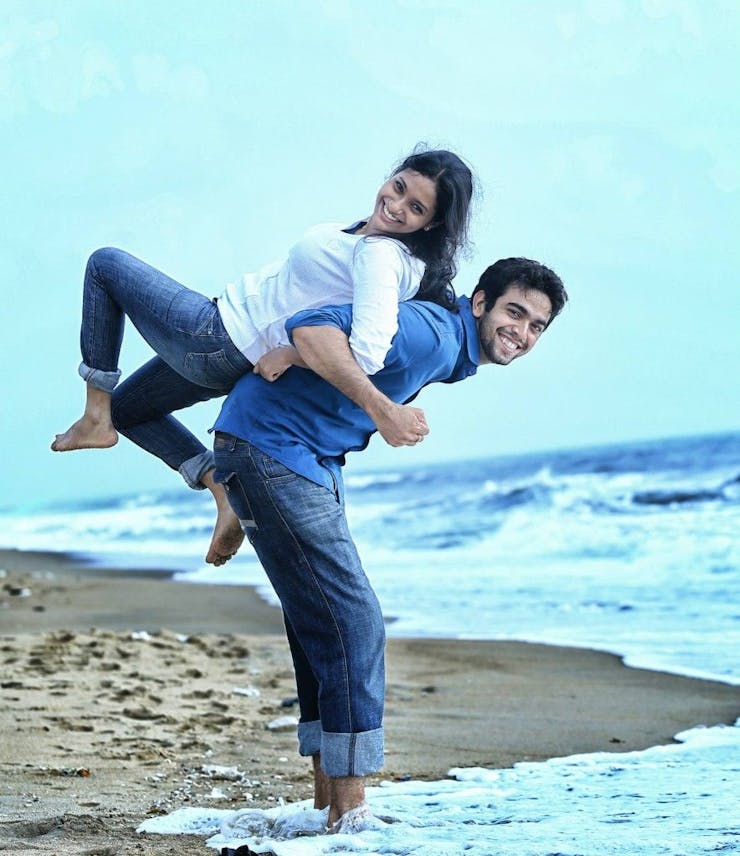 6. Hands In Hands Forever Pose
Now, this is a very simple and cute pre wedding shoot poses for couples who feel shy to pose romantically in front of the cameras. Here this adorable couple is performing a follow-me pose by holding each other's hands. With the natural backdrop, their love story is looking more beautiful just like a romantic movie shot.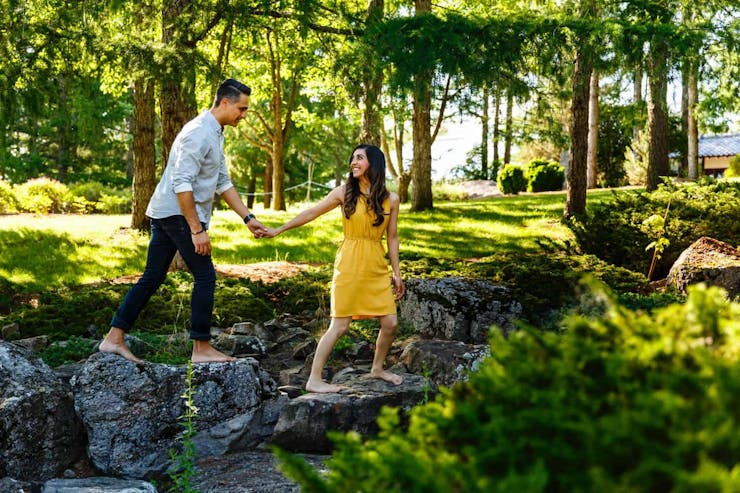 7. The Dramatic Twirling Pose
Twirling shots are the best pre wedding poses preferred by most couples. A twirling pose creates a dramatic story if captured nicely. This is an ideal pre-wedding pose for Indian couples that surely grabs everyone's attention. Let your bride twirl around and hold her hands to shoot a fascinating pose like this.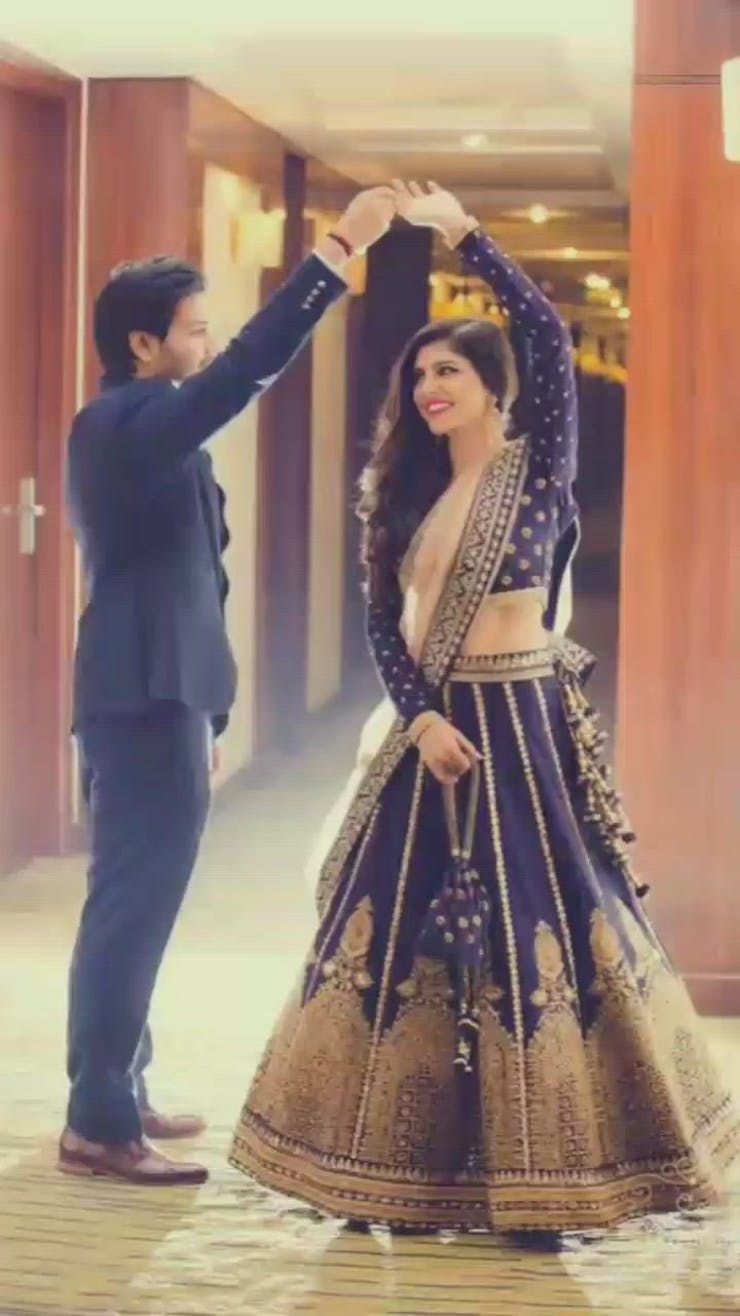 8. Love In Water Pose
How about a pre-wedding shoot in a river? Romancing in water is a great idea to reveal your true emotions. These are some unique pre wedding poses that can easily add some creative element to your photograph. Look at this pretty couple drenched in love. This kind of pre wedding shoot poses in saree and traditional men's wear looked amazing in the wedding photographs.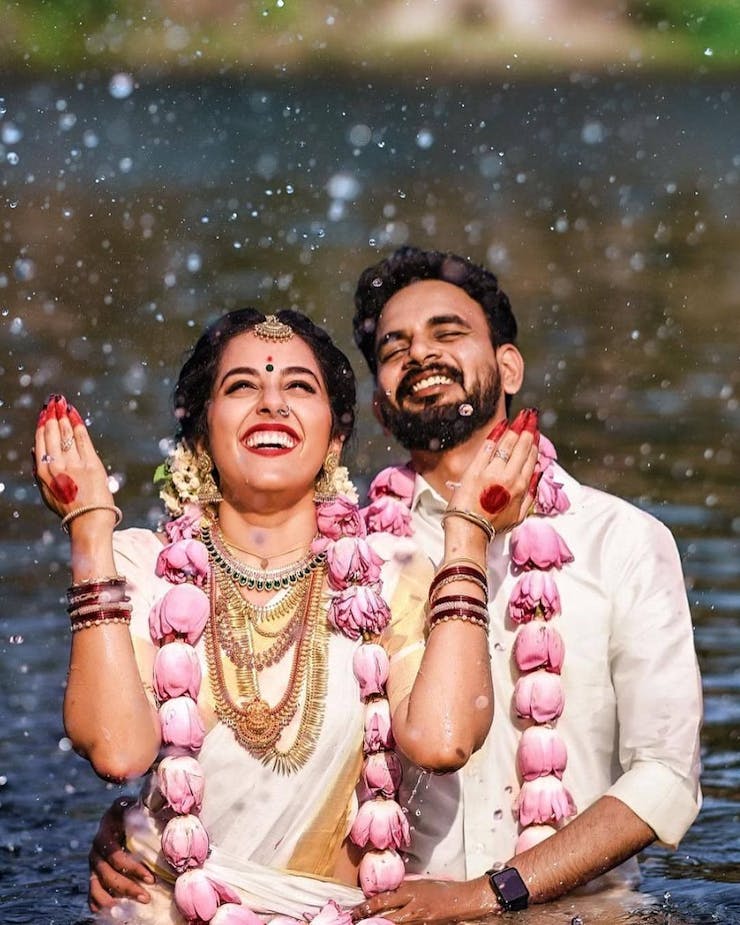 9. Romance Under Blue Sky Pose
Holding your love in your arms is the most beautiful feeling in the world. You can easily try this kind of dreamy pre-wedding pose under an open sky. This picture is truly an inspiration for couples who want to plan a memorable pre-wedding shoot in a garden or a picnic spot.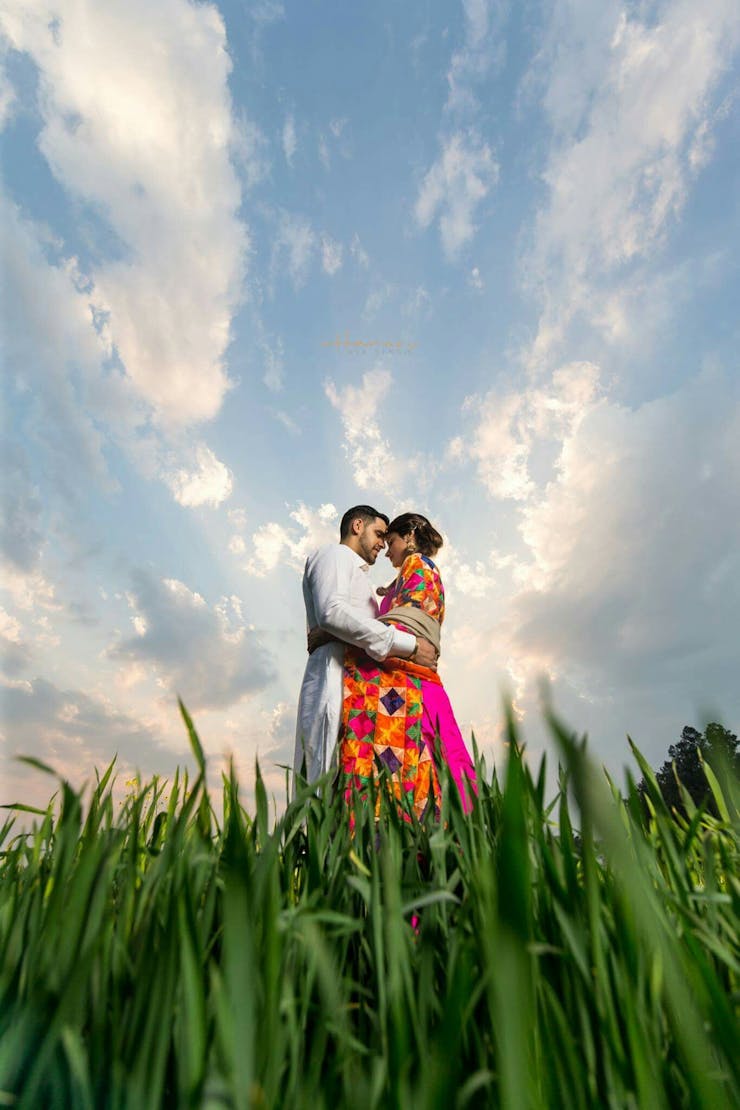 10. The Rainy Romance Pose
Rain is the perfect element for a romantic photoshoot. It can embrace the magical essence of your romantic story perfectly in your pre-wedding pictures. This kind of creative pre wedding photoshoot poses creates a romantic picture just like a Bollywood movie scene.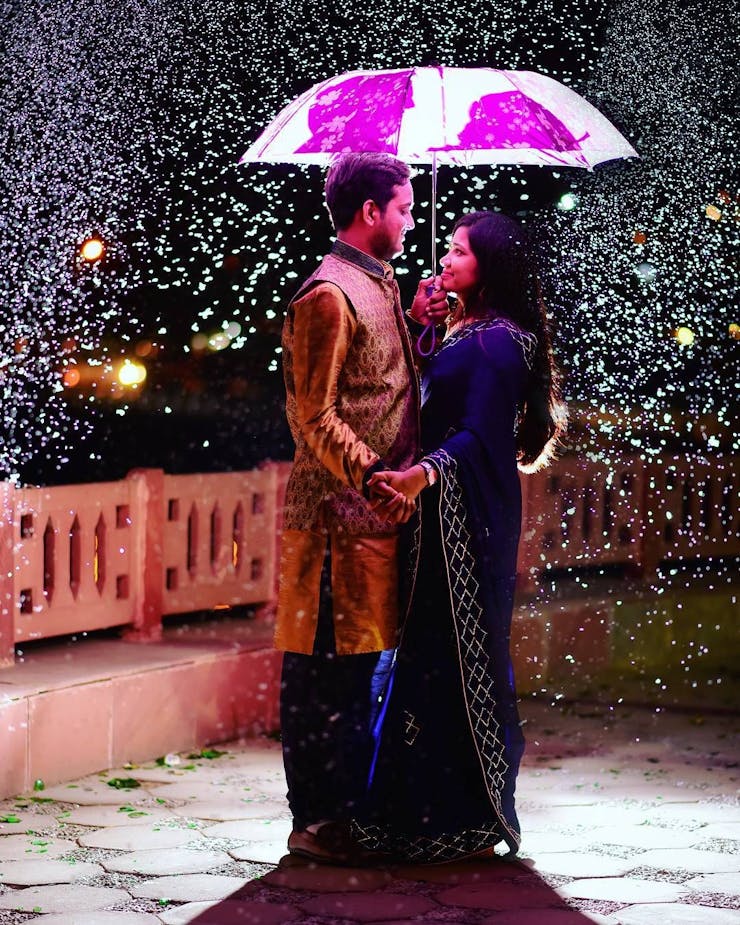 11. Adorable Heart Pose
This is a creative and latest pre-wedding shoot pose that you must surely try to add a little bit of fun to your love story. This pretty couple has tried to pose in multiple ways to create a heart shape collage from their splendid pre-wedding photos. This kind of playful pose is a perfect opportunity to surprise everyone with a creative wedding invitation.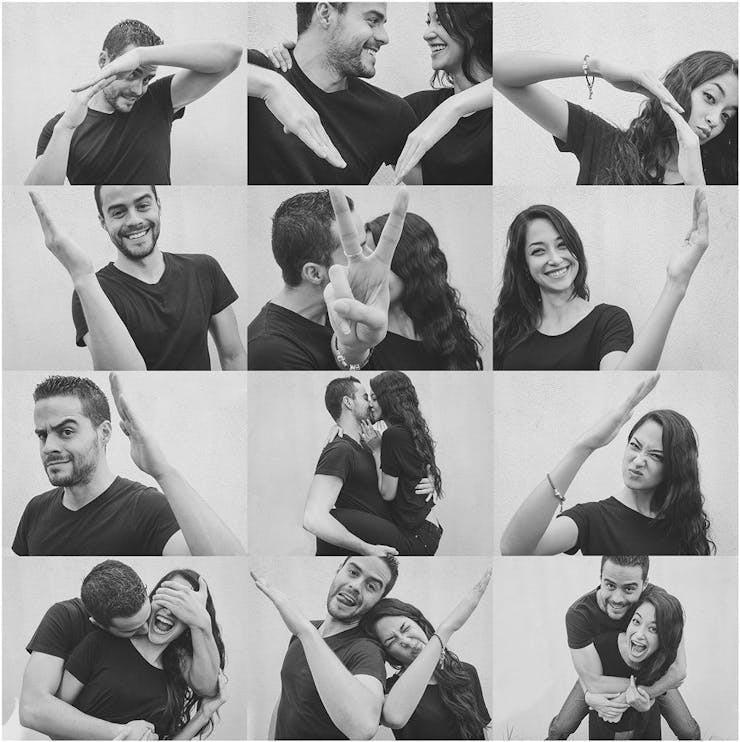 12. The Classic Rickshaw Pose
A groom pulling a rickshaw and carrying his bride is a very quirky and funfilled pose in Bengali pre-wedding photography that has gained a lot of attention. A vintage backdrop behind can really do wonders for your pre-wedding photography.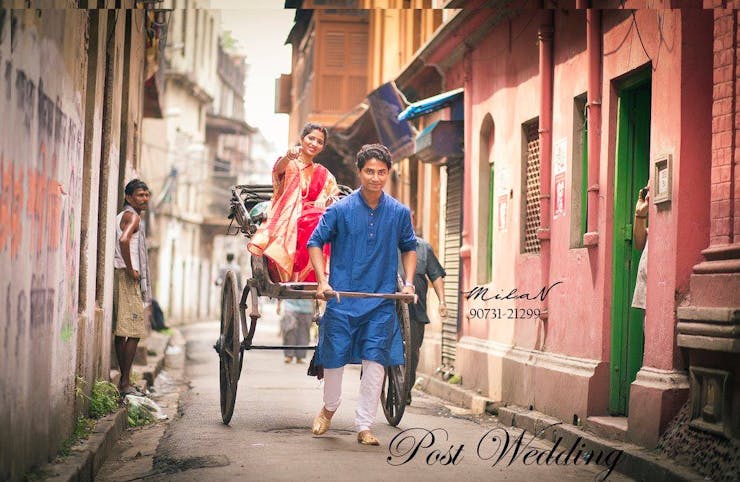 13. A Dreamy Mirror Reflection Pose
This offbeat and breathtaking couple's pre-wedding pose will surely win everyone's heart. The gorgeous bride and charming groom in a single mirror frame create an extremely romantic tale. We just can't ignore the beauty of this simple pose where the groom's eyes say it all.
14. Sleeping In The Lap Of Love
This kind of highly intimate pose makes an impressive pre-wedding story. Lying in the lap of your partner creates a beautiful pre-wedding picture and also offers you some time to spend with your partner.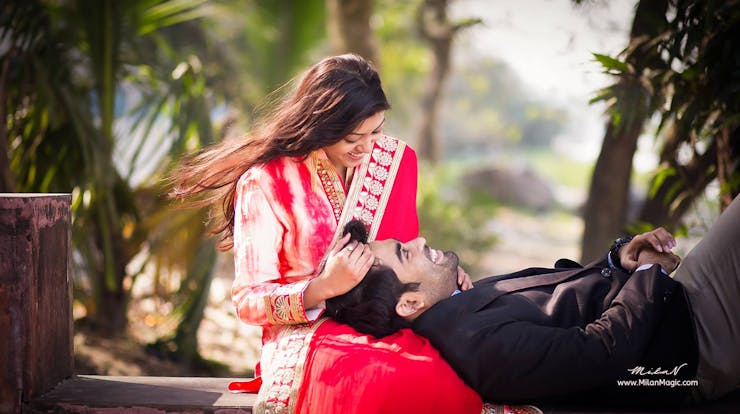 15. A Breezy Swing Of Love Pose
A breezy swing can provide you with some hilarious pre-wedding pictures. Sitting on the swing together and looking into each other eyes makes an epic photograph. Love the way the sweet and adorable couple are expressing their love for each other in these classic and romantic pictures.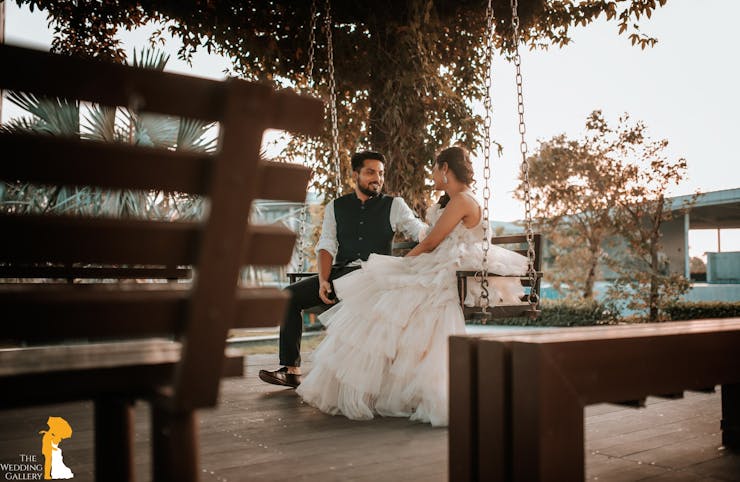 Did you find these pre wedding poses for couples interesting? If yes then choose your favorite pre-wedding pose and start planning your engagement shoot today.