Bookmark These Bengali Wedding Shopping List For Groom
Puzzled about your Bengali wedding look? Here is an ultimate Bengali wedding shopping list for groom to help you to look handsome.
---
Wedding shopping is a crucial part of any Bengali wedding, and the groom in particular has a lot of responsibility in this regard. The groom is involved in the selection of clothing and jewelry for himself as well as for his bride and family. To ensure that everything is taken care of in a timely fashion, the groom must prepare a comprehensive shopping list beforehand. This list should include items such as clothing, footwear, and other accessories. Having a good shopping list helps ensure that all necessary items are purchased on time. And that the groom is well-prepared for his wedding. It also ensures that you look best in the wedding pictures captured by your photographer in Kolkata for wedding.
You can make your shopping experience easy and joyful by reading this guide on the Bengali wedding shopping list for groom.
Recommended: Men's Winter Wedding Outfit Ideas You Should Know
1. Sherwani, Groom Jewelry & Cufflinks
Wearing sherwani at wedding events is the latest trend in Bengali weddings. The best Bengali wedding photographer in Kolkata makes sure to capture a stylish groom picture in his wedding sherwani. Therefore, you must include this royal attire in your wedding list for groom.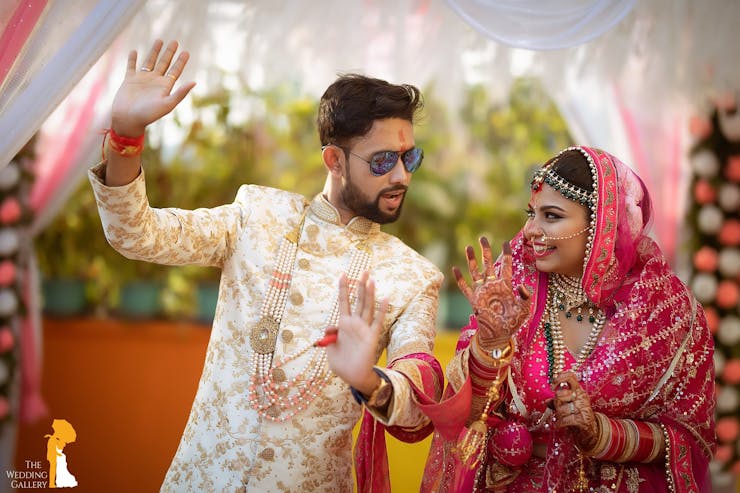 Must Read: Top 13 Trendy Groom Jewellery For Wedding In 2022
2. Dhoti Kurta
A silk dhoti and kurta are an essential part of traditional Bengali groom look. This exquisite groom's wear is worn by a Bengali groom on the wedding day. One must add this traditional outfit to the groom wedding shopping list.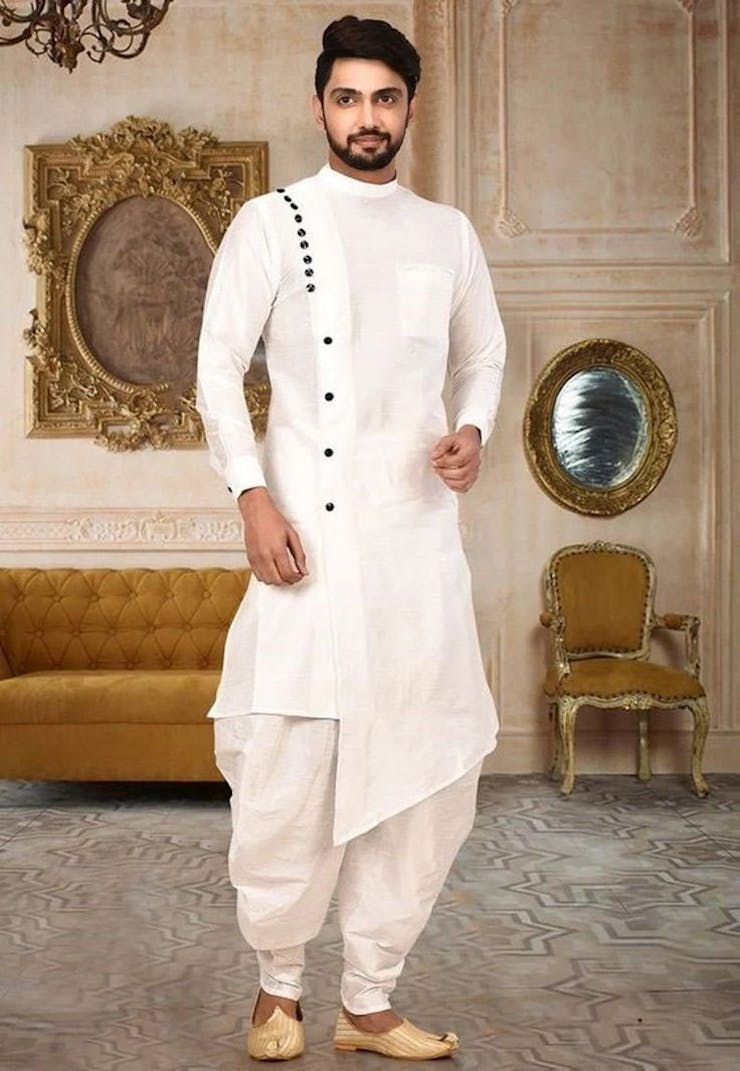 3. Wedding Shoes
Shoes are another important wedding accessory required for the groom's wedding look. It makes all the difference and enhances the overall look of the groom. Whether you are wearing a classy sherwani or a stylish suit, you should add wedding shoe to your Bengali marriage shopping list.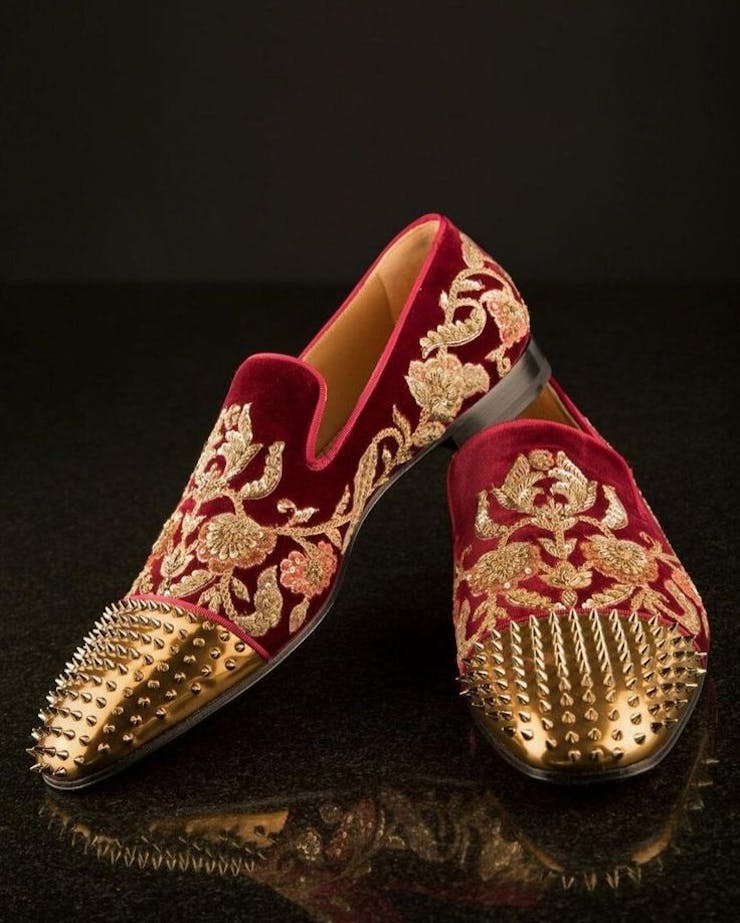 4. Topor
It is not only the Bengali bride who wears a bridal mukut on her head. The groom needs a mukut too. A Bengali groom mukut is as beautiful as bridal mukut, but a little bit longer in height. The Bengali topor for groom is an essential traditional outfit that he must wear during the wedding rituals.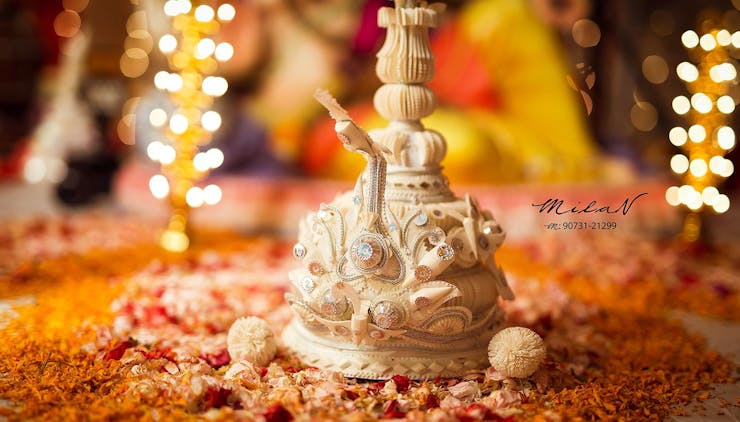 5. Wallet
You should note down a good quality leather wallet in the groom wedding day checklist. It is one of the most important groom essentials for wedding day that will help you keep the money required during wedding hours safe along with you.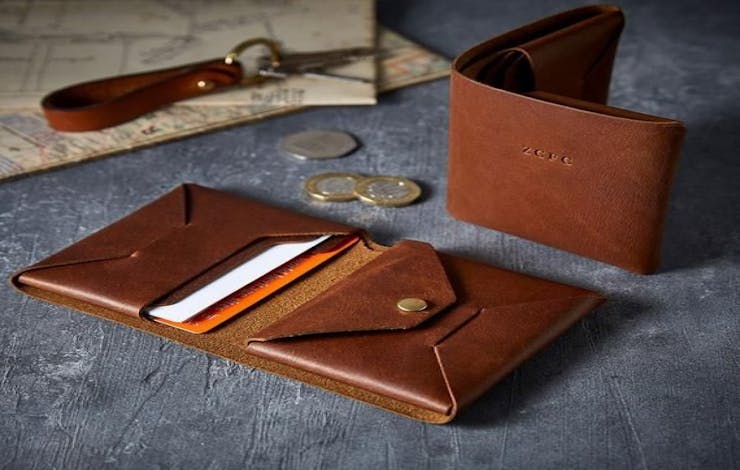 6. Perfume
Every groom needs fragrant perfume or deodorant to stay fresh and smell great. The pleasing smell of perfume grabs the attention of the bride as well as the guests. Make sure to add it to your to do list for groom.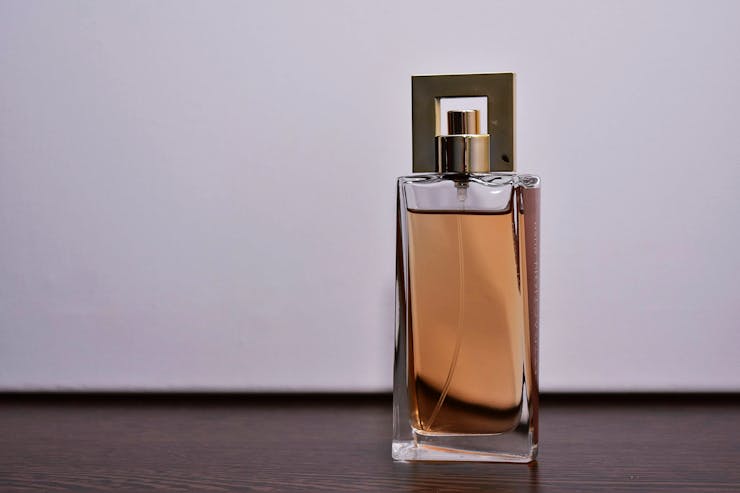 7. Wrist Watches
Choosing the right wedding accessory is important to get a stylish groom look. A wristwatch is one such wedding accessory for the groom that helps make a style statement. It also keeps you updated about the time of your wedding events. So, make sure to include this in your groom shopping list.