Stunning Sehra Design For Groom Spotted at Indian Weddings
The groom's entry is the most exciting moment at any wedding. What are the most impressive sehra designs that are in fashion now?
---
No matter how modern people claim to be when it comes to weddings, they still want everything as per their traditions. One of the indispensable accessories associated with Indian "dulha" is undoubtedly the wedding sehra for the groom. Mainly popular in North Indian culture, sometimes Sehra-type accessories are worn by South Indian grooms as well.
While traditionally, groom sehra used to act as a shield to protect the groom from evil eyes, these days it has plainly become a fashion statement. If you are thinking of getting married in the traditional way, you cannot miss the sehra for wedding.
Although the floral sehra is generally considered classic, sehra design for groom is available in several other patterns as well. The latest sehra design patterns for Indian dulhas are as follows:
1. Go Right with classic Flower Sehra
You can never go wrong with the classic flower sehra for groom. You can decorate your sehra either with color combined roses, or you can also opt for jasmines. Combining dulha sehra flowers with pearls is also in style these days.
This is the traditional attire of Indian grooms and it is highly recommended by Kolkata wedding photographer for its picturesque quality.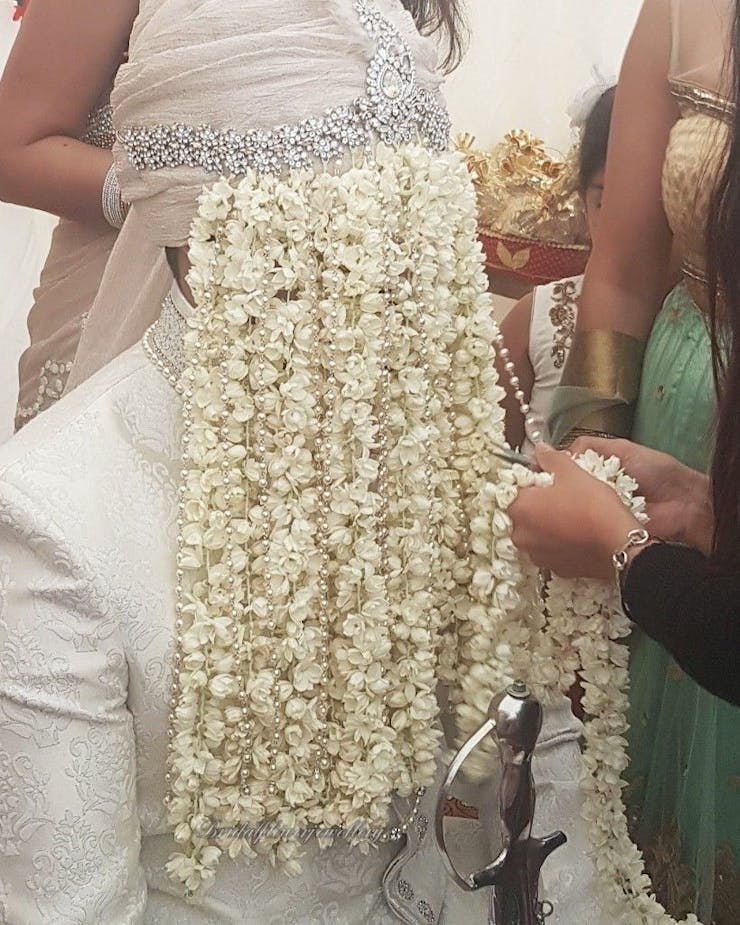 Recommended: Top 13 Trendy Groom Jewellery For Wedding In 2022
2. Look Like a King with Maharaja-style Sehra
People generally want to experience grandeur when it comes to their weddings. For that kind of wedding, sehras in maharaja style will definitely be a perfect fit. This kind of royal sehra for groom is typically recommended by the best wedding photographer in Kolkata for the amazing way the dulhas look in it!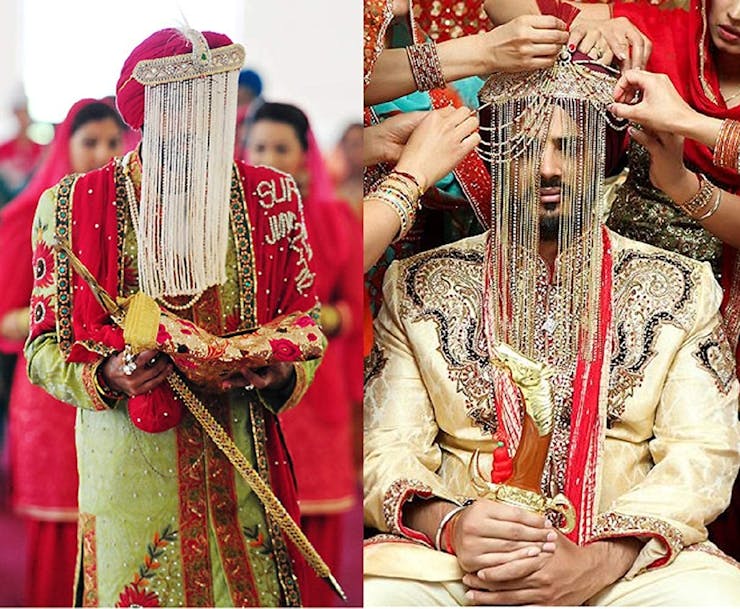 Must Read: Men's Winter Wedding Outfit Ideas You Should Know
3. Simple Pearl Sehras
Simple pearl sehras are very popular among groom sehra designs. Especially if you want an elegant look on your big day, you can go for the beautiful art pieces of pearl sehras without a hint of doubt.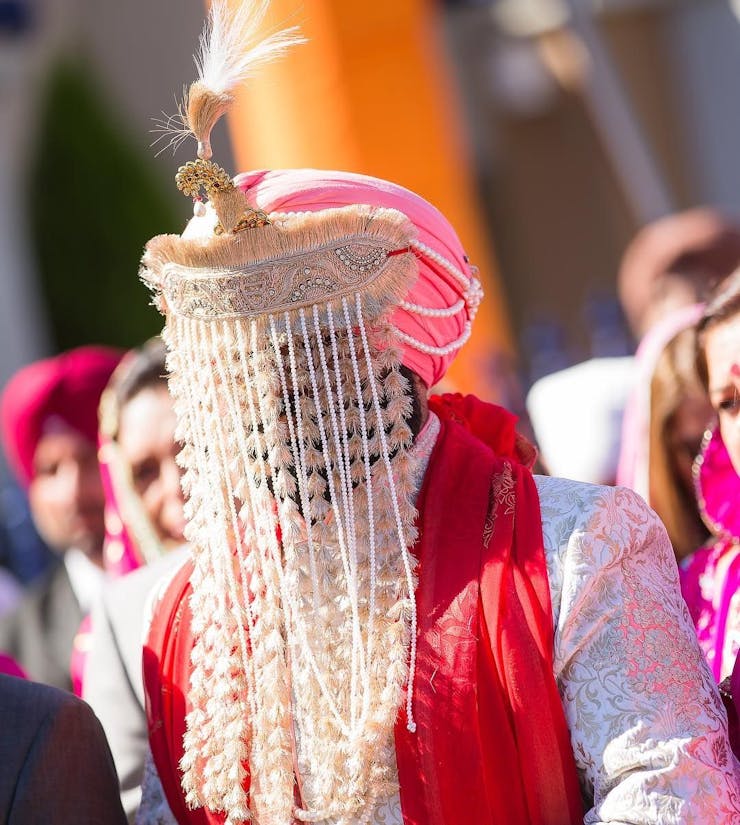 See More: 14+ Beautiful Pre Wedding Dress Ideas For Couples
4. Mix and Match Pearl with Gold
If you are going for a minimalistic look on your wedding day and want to keep it simple, the pearl and gold combination sehra might be the perfect choice for you. This simple and sweet groom wear for wedding is also trending these days.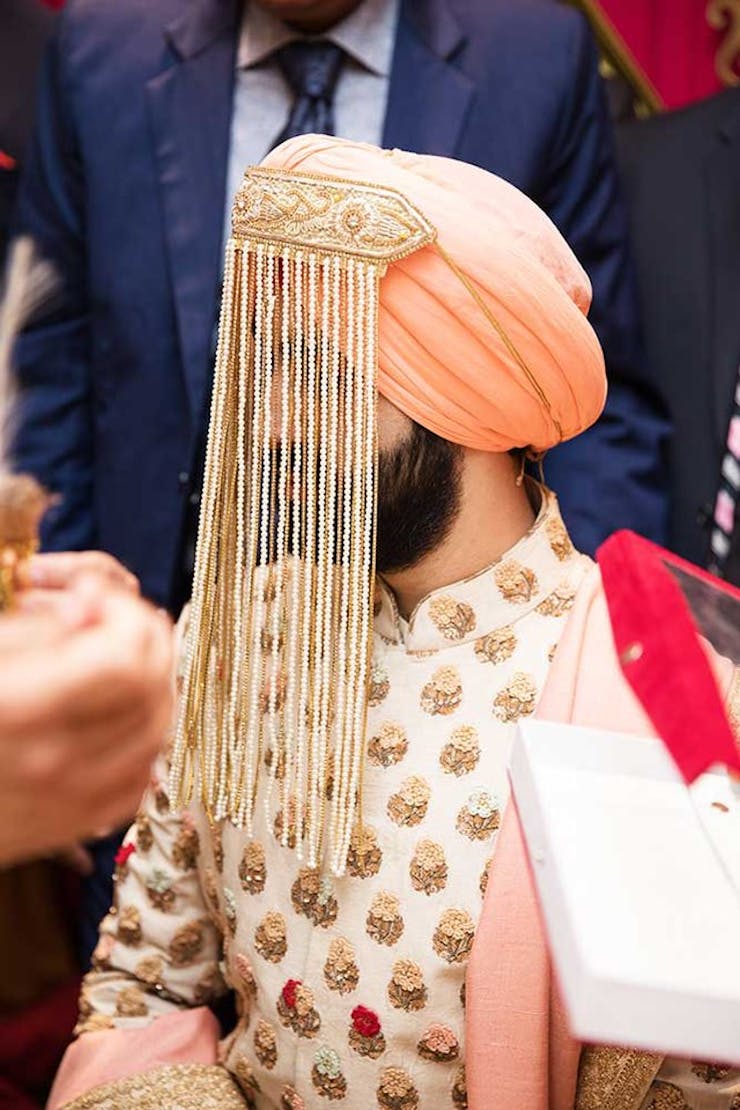 5. Go Unique with Enamel Sehras
If you are confused with all the different types of sehra design for groom and want to opt for something unique, enamel sehras are there for you.
These sehras are available in motifs of flowers as well and you can make them extra gorgeous by plating them with 24K gold.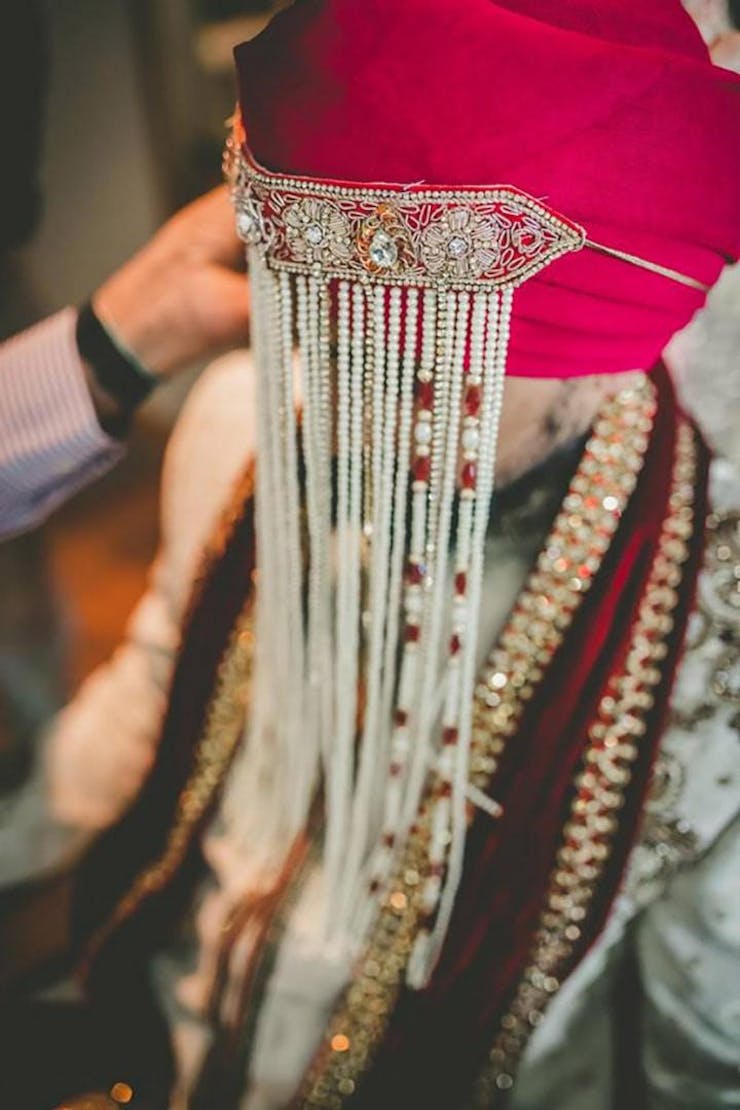 6. Mix Pearl Sehras with Gotta and Feathers:
Grooms can easily experiment with their looks by opting for Pearl Sehras and mixing it with Gota Patti detailing. Feathers can also be added to the Sehras in a subtle way to make them more unique. This mix-and-match style is trending these days among the available sehra design for groom.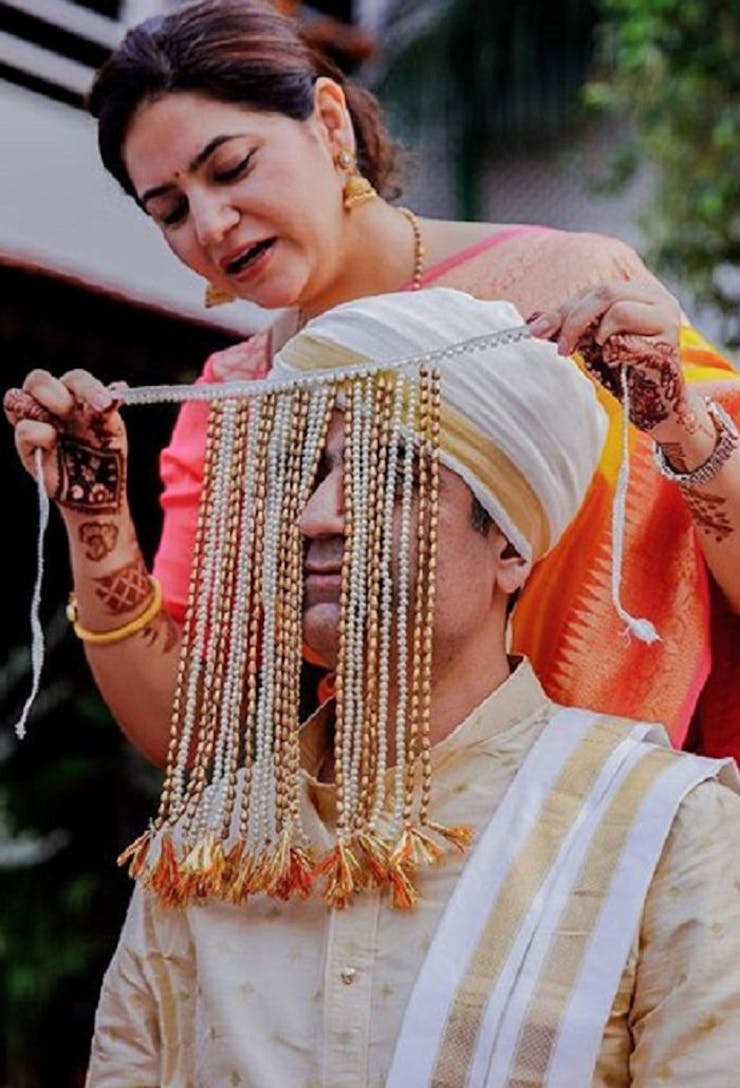 Conclusion
Everyone has their own taste and style. Ultimately wedding day is all about the bride and groom. So, with the knowledge of all the choices about dulha sehra design, it is better for the couple to decide what kind of look they want on their big day.