Top 13 Dress Ideas For Your Maternity Photoshoot
Want to preserve your special moments in photograph? Check out these stunning maternity Photoshoot dress ideas to flaunt your baby bump in the pictures.
---
Motherhood is an exciting and enriching experience that provides you wings of joy. But deciding what to wear on a maternity Photoshoot is truly a struggling task for most women. Every mother wants to look beautiful in maternity photographs. These beautiful moments of pregnancy if captured nicely can offer you precious memories to cherish forever. Milan magic is a team of talented and experienced photographers, best known for a creative baby photoshoot in kolkata. If you want to shoot amazing and intimate maternity photographs, then you should look for a perfect outfit to wear. Here we are sharing some of the best maternity photoshoot dress ideas to create the most beautiful, pictures of a special phase in your life.
1.  The Flowy Gown
A flowy gown is the most beautiful dress ideas for maternity shoot that can turn pictures into the most beautiful ones. A long gown in bold colors looks amazing on any pregnant woman. This flowing fabric dramatizes your stunning look in the picture and flaunts your feminine figure perfectly.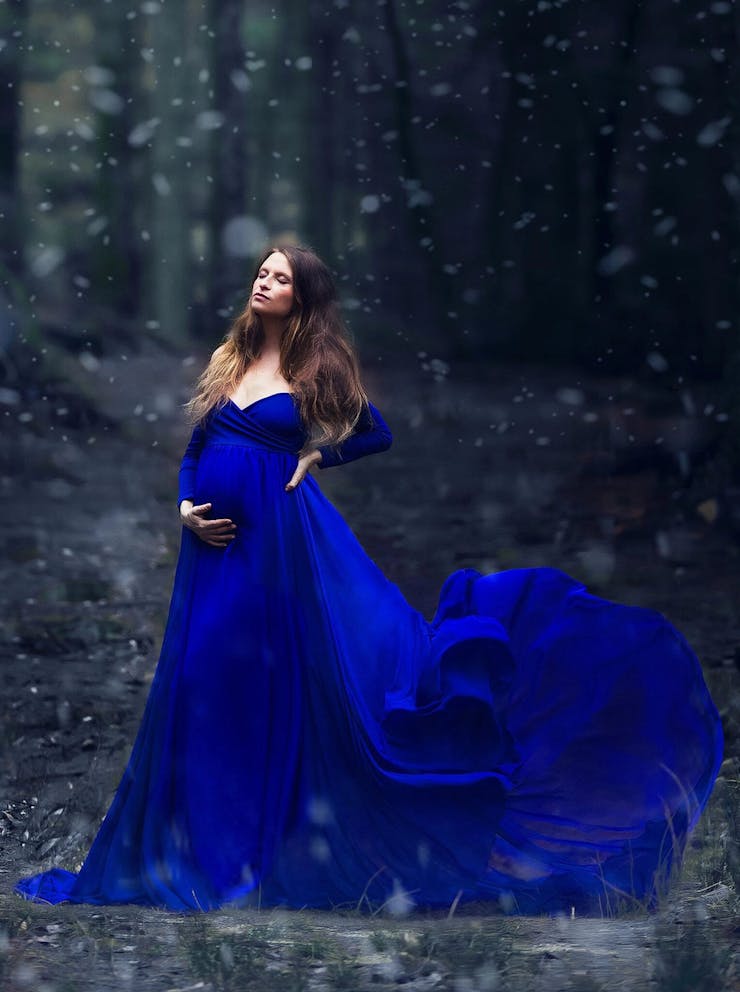 Recommended: Top 9 Tips & Picture Ideas For Outdoor Baby Photoshoot
2. Body Hugging Dress
Tight-fitting clothes on a pregnant body highlight the gorgeous curves and baby bump nicely. Make sure to select a tight-fitting cloth only if you feel comfortable in it. Whatever your posing style is you must choose a best baby photographer in the city to bring out the natural beauty of this wonderful moment in pictures.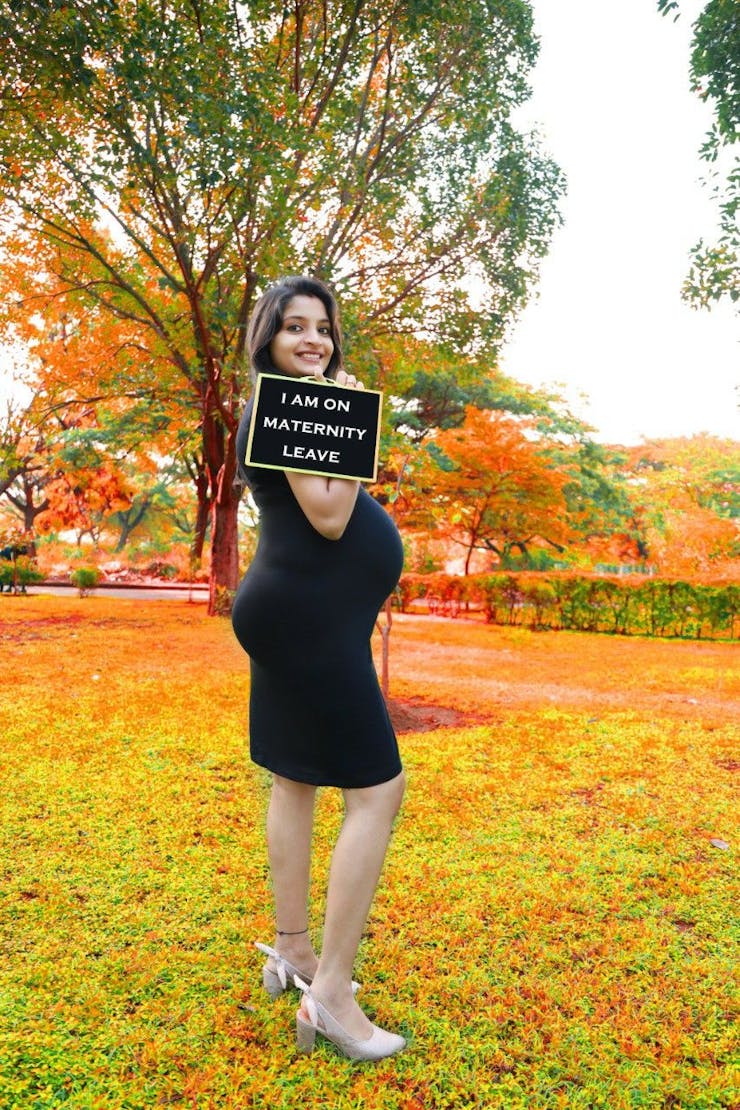 Also Read: Top 11 Creative Maternity Photography Poses Ideas In 2022
3. A Traditional Silk Saree
Another great outfit for maternity photoshoot in India is a traditional silk saree. A glamorous saree is accessorized with stunning gold jewelry making a style statement in a maternity photo shoot. This flowy fabric not only enhances your maternity look in pictures but also draws attention to the beautiful baby bump.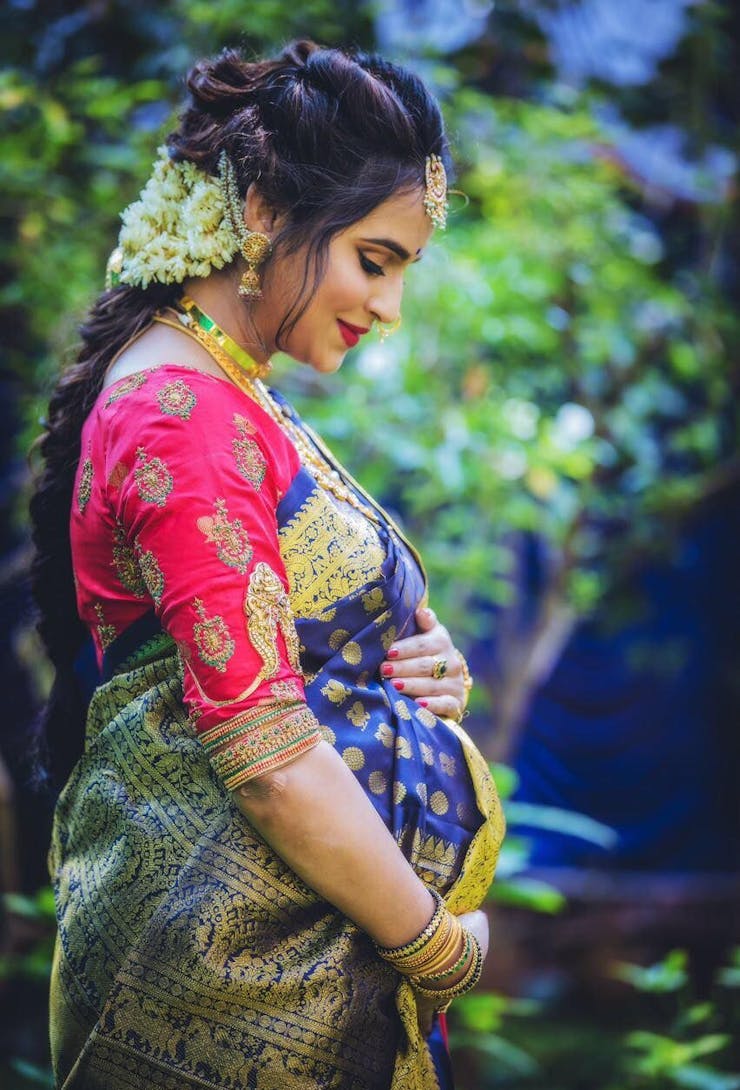 4. Floral Gown In Pastel Shades
Wearing a magical and pretty floral gown is a dream of every girl since her childhood days. This super glamorous floral gown in pastel shades like beautiful peach or fairy pink is one of the best pregnancy photoshoot dress ideas. Dress up like a gorgeous princess in a breezy floral gown to embrace your baby bump in the pictures.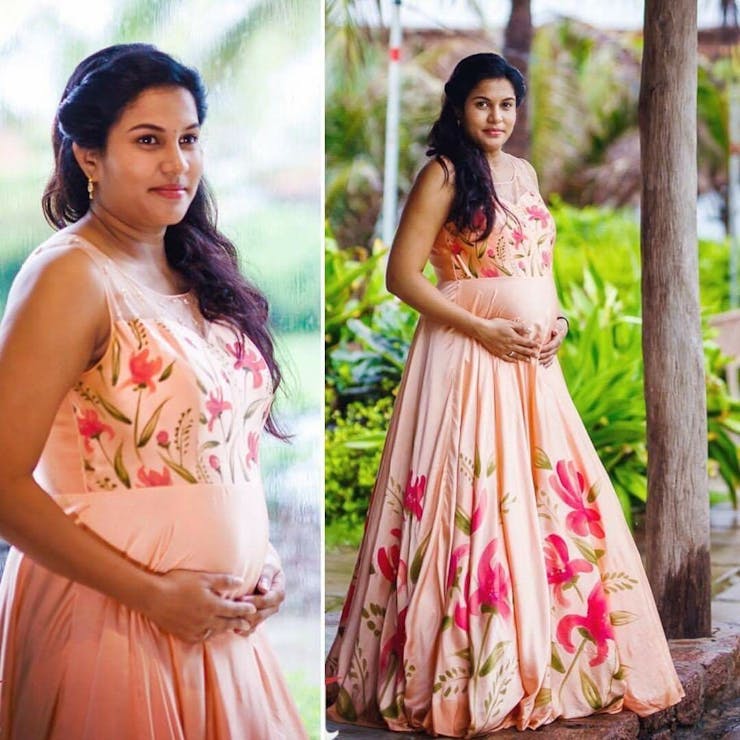 5. A Designer Lehenga
Are you a huge fan of ethnic wear like lehenga? If yes then you must opt for a designer lehenga to look like a divine figure from heaven in your maternity photo shoot. Take inspiration from this gorgeous mother-to-be who has opted for body paint on her baby bump which is a very popular and best maternity shoot ideas.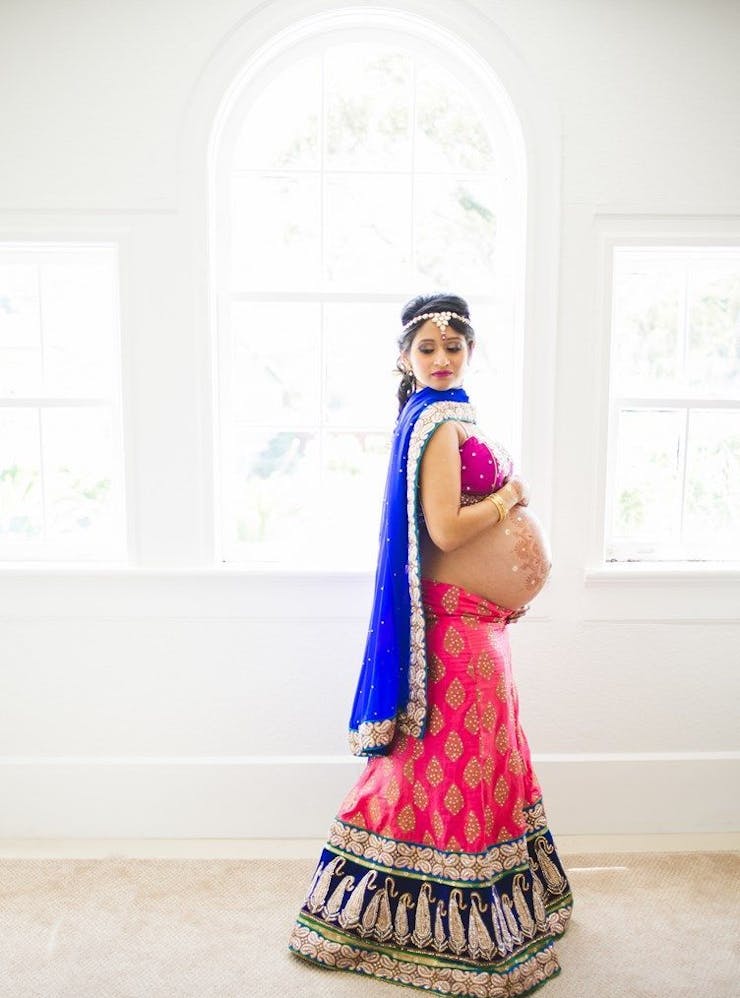 6. The Comfy Mini Dress
You can also choose comfortable wear like a mini dress or jeans over the long trail gowns. A comfortable dress will help you to post perfectly and enjoy your photoshoot experience. You can choose a light color like white or pastels that will accentuate your bump perfectly.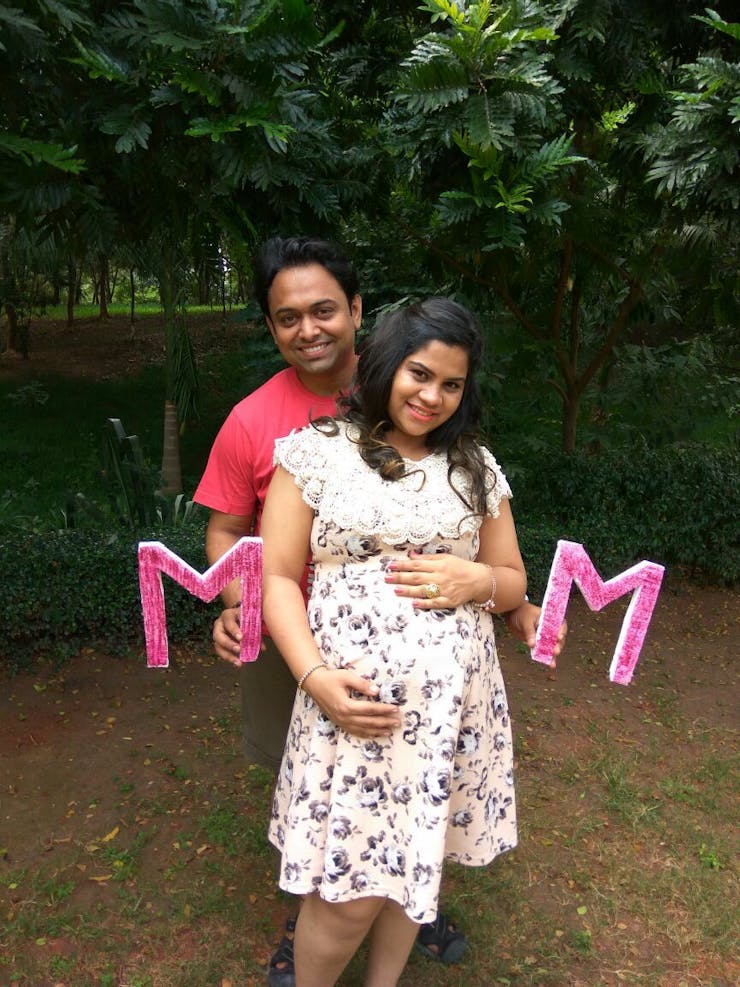 7. Stylish Belt On Dress
Wearing a belt on your maternity dress is a very popular maternity photo outfit ideas. The best part of wearing a stylish belt is it not only offers stylish maternity photoshoot looks but also highlights your beautiful belly and defends your pregnancy journey in the pictures. Whether it's a simple shirt or a gorgeous dress a belt will work best on every outfit.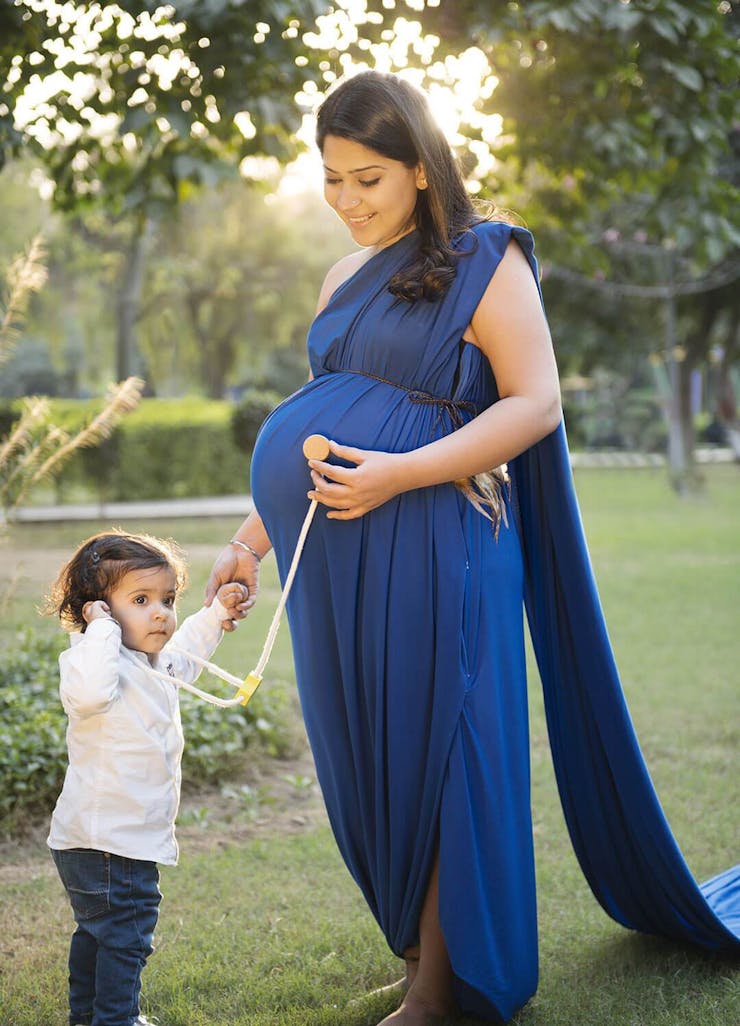 8. Bold & Bright Colors
If you want to make your maternity photoshoot more vibrant then you can try bold and vibrant shades. Bold colors like red, magenta, or blue are the best maternity photoshoot dresses that will define your baby bump very well. Try to were matching accessories with your maternity dress that will make the picture more elegant and appealing.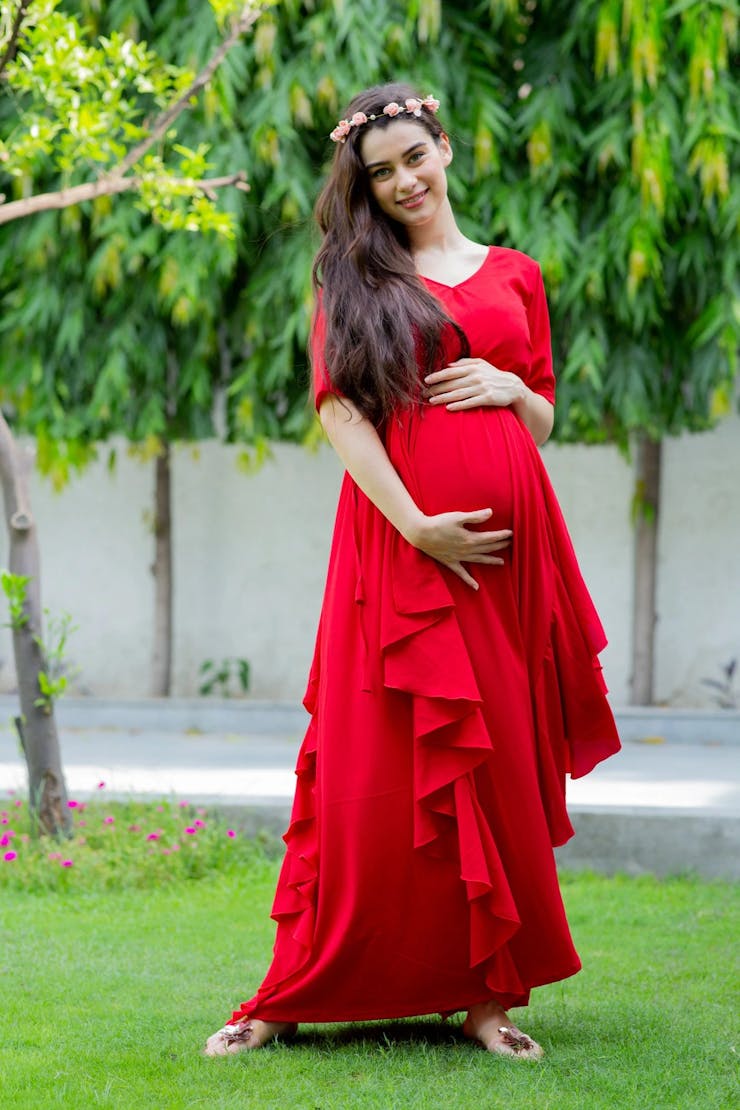 9. Elegant Textured Clothes
Not many think of a white outfit when they think about the maternity shoot. But believe us a textured dress in white shades is the most beautiful maternity outfit. A textured maternity photoshoot white dress can simply take your look to the next level. The serene and bright white dress with layers or textures adds a beautiful dimension to your maternity pictures.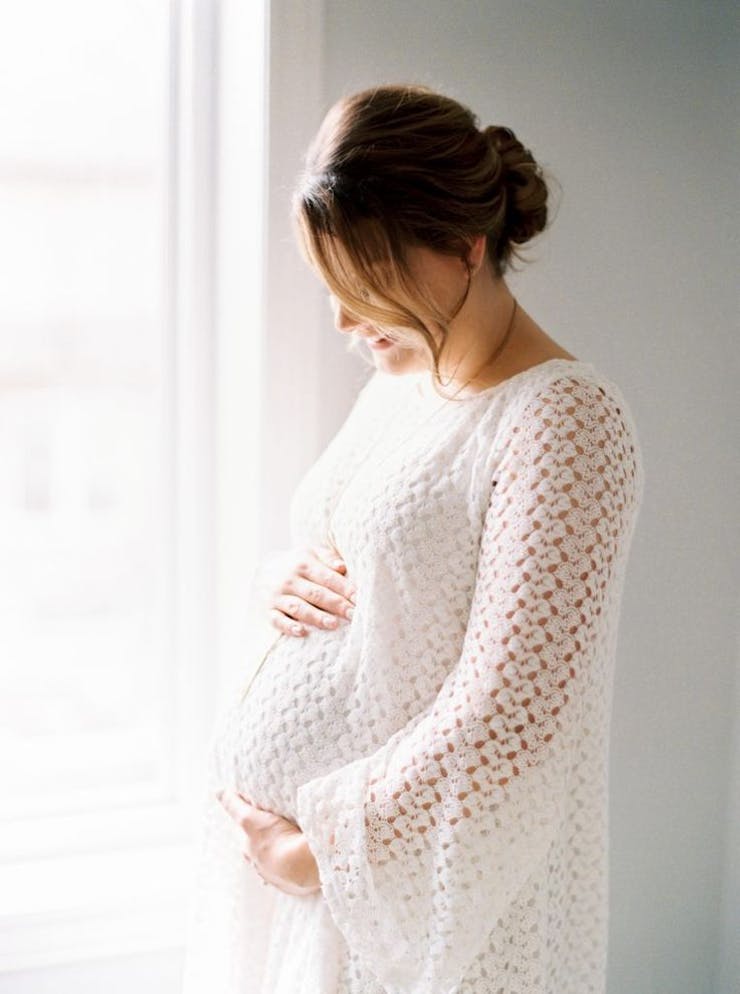 10. An Ethnic Crop Top & Breezy Skirt
If you are looking for a simple option for your maternity photoshoot then you must definitely choose an ethnic blouse or crop top with a long skirt. You can include your better half in your photoshoot to make the picture more beautiful and exciting.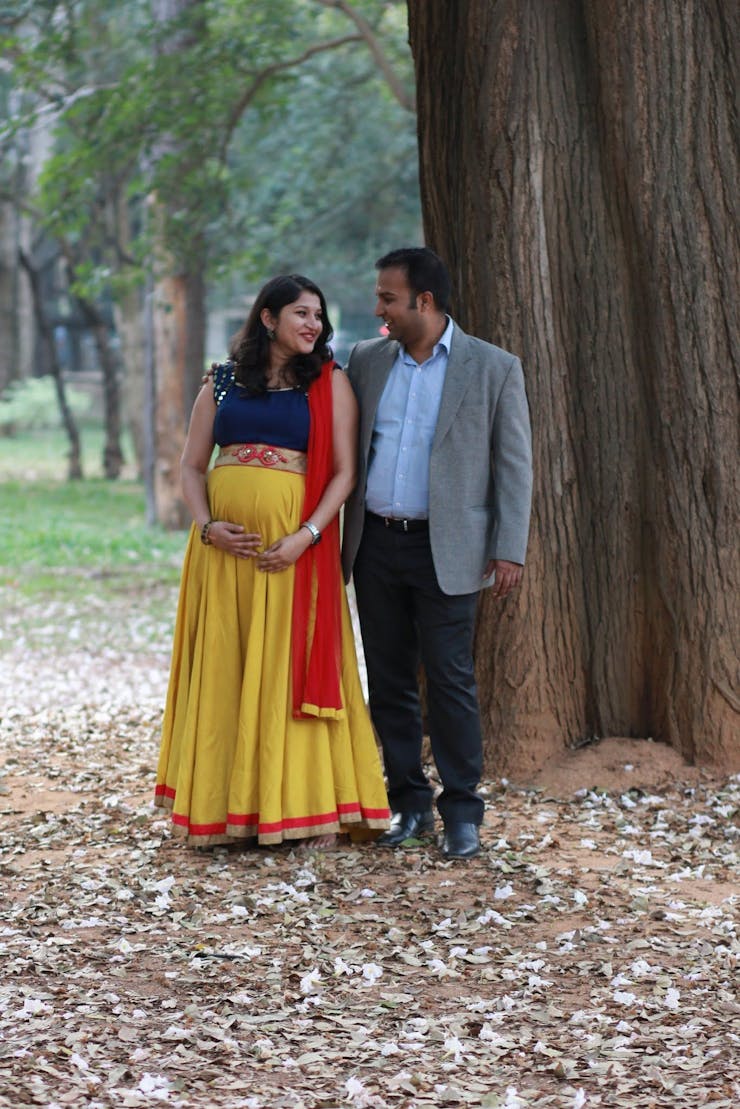 11. An Off Shoulder Gown
Would you like to relieve your sweetest dream of looking like a beautiful princess in pictures? Give an amazing twist to your motherhood journey by dressing in an off-shoulder gown. Accessorize this beautiful outfit with a stunning necklace and floral tiara look mesmerizing in your maternity photo shoot.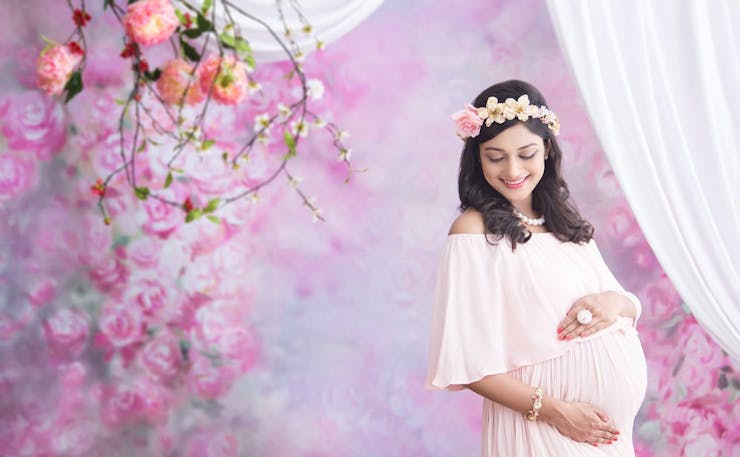 12. Free Size Salwars
Choosing a salwar is a great way to express your ethnicity in your maternity pictures. A salwar suit is a wonderful choice for pregnancy photoshoot dresses that you can get easily anywhere. Pair this free-size salwar suit with stunning jewelry to complement your maternity look.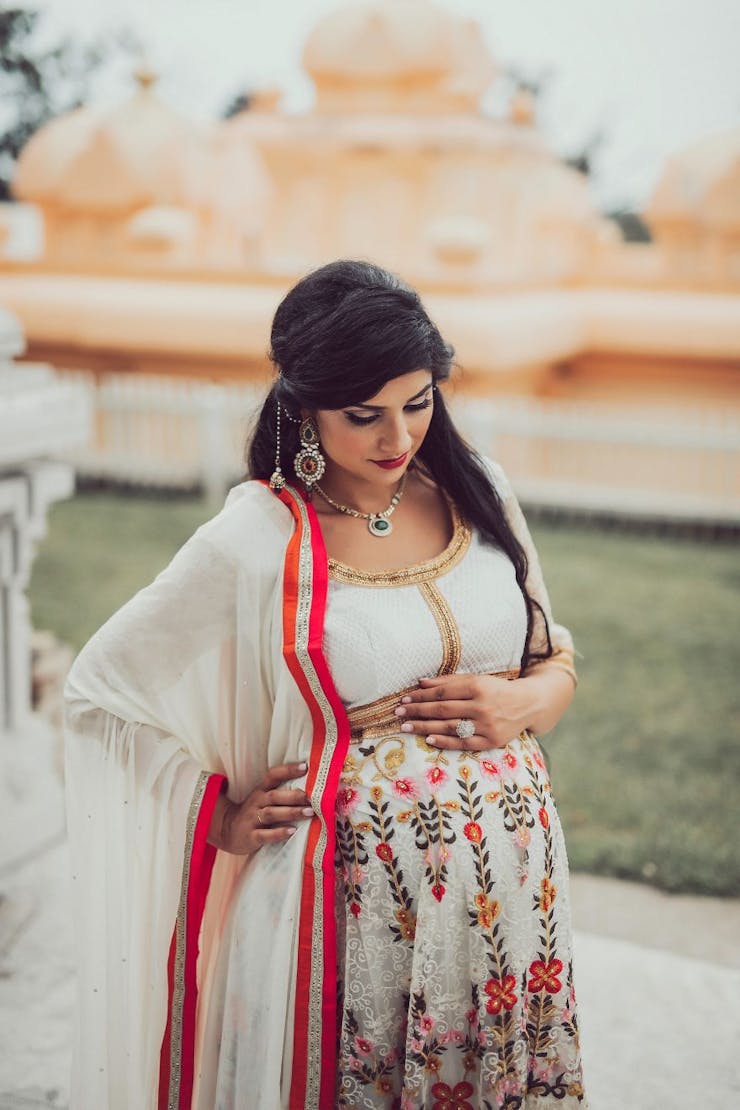 13. An Ultramodern Bikini
If you want to make your baby bump the star of your maternity photos then you must try a bikini to highlight your beautiful curves. Make sure to try this dress only if you are posing in a pool or beachside area.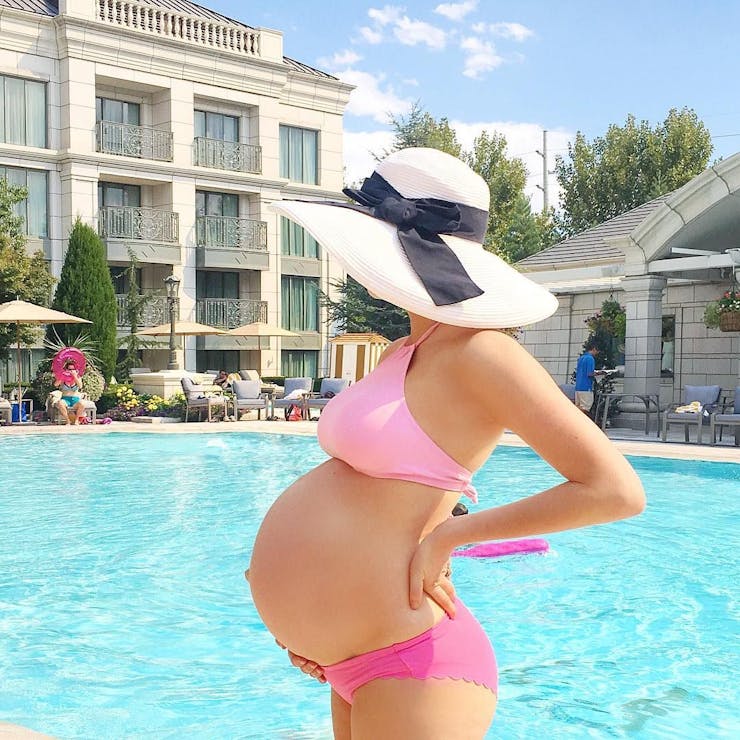 Some Important Tips For Deciding A Perfect Maternity Shoot Dress
A maternity photo shoot is mostly performed in the late months of pregnancy. Thus, make sure to pick a comfortable dress that will let you move freely.
Choose a maternity dress that perfectly matches the shooting location or backdrop.
You must opt for dresses that can flaunt your beautiful baby bump. Choose bright colors that complement the background of the picture.
Make sure to keep 2 outfits during the photo shoot. A breezy gown and casual wear are the best to shoot multiple maternity pics in various poses.
Choose dresses according to the seasons. A light-hued & short dress will work best in summer, while bold colors and long gowns will look great in winter.
Make your wonderful phase of life by choosing the best dresses for maternity shoots from this list. Celebrate this beautiful journey by posing perfectly in front of the camera before the baby arrives.