Top 9 Tips & Picture Ideas For Outdoor Baby Photoshoot
Looking for some amazing outdoor baby photoshoot ideas to create joyful memories? Read this guide to create lively moments to cherish forever.
---
Newborn photography has reached new heights in the past few years. The tiny fingers, bubbly cheeks, and cute smile melt our hearts. As soon as the waiting clock ends and the new member enters the house, every parent gets busy cherishing these lovely and precious moments. Once your child grows older they also want to look back on their childhood memories. Hence, it is always better to plan a unique and creative newborn photoshoot.
Baby photoshoot in kolkata has become an important way of creating beautiful memories of a child that can be relived again. Whether you are looking for fun-filled baby photography or emotional photography, everything you need to know is right here. So read this quick guide on the most creative outdoor baby photoshoot ideas, and plan an amazing photoshoot to produce sweet memories.
1. Place Them Inside Basket
Place your little angel in a basket or safe containers to add a creative touch to the baby photography. Milan magic, the best Baby photography kolkata, prefers to shoot this type of picture in a garden or backyard of your house. It is based to perform this photoshoot in the evenings of the spring or autumn season. But if you are planning baby photography during winter make sure to keep your baby warm by dressing them properly with woolen cloths. Place a fluffy blanket inside the basket for a smoother surface so that the baby can sit comfortably inside.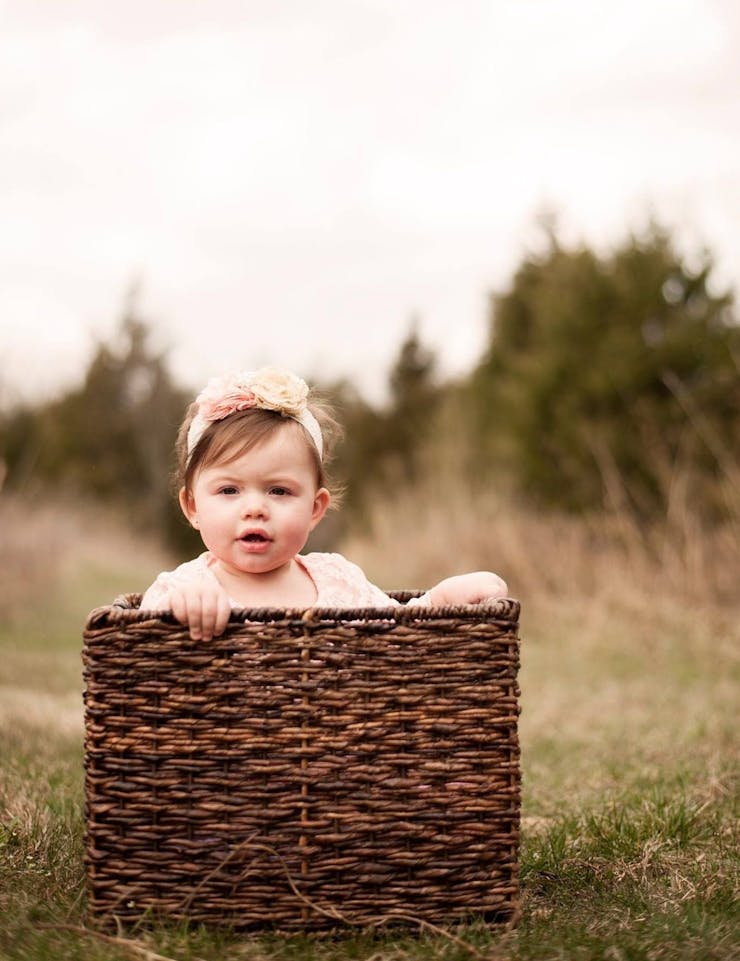 2. Get Ready For Emotional Clicks
Being one of the best baby photographer in the city of joy we have clicked numerous adorable baby stories. Capturing the photo of mummy and baby together is the most beautiful one that portrays an emotional bond. Lifting your baby up and kissing them creates a wonderful childhood story. Capturing this loving relationship is such a privilege for us. Moreover lifting the baby up can highlight the tiny baby into the picture. Ask your photographer to perform this shoot in your garden area when the sun is shining brightly.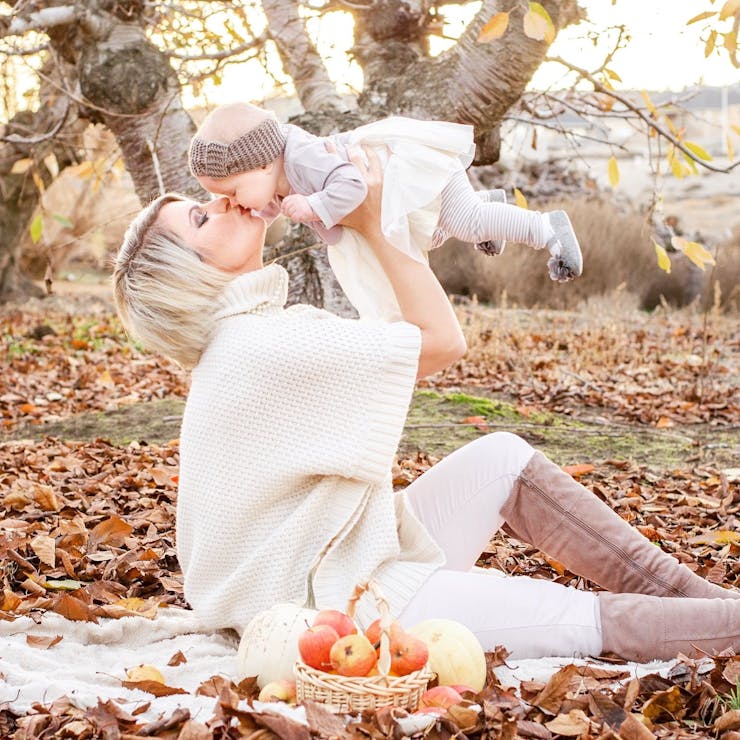 3. Mark Their One Year Journey
Every parent wants to plan a special day once their baby completes their one year. Taking a unique outdoor baby photoshoot on their birthday can create some cutest memory you can look back on. Taking a snap of your baby while they're tasting their first birthday cake in a messy way is the most adorable baby pose. You can also create a sign that reads "I am one" behind them to visualize their age. This one-year photo idea works best if your baby is highlighted perfectly in the picture.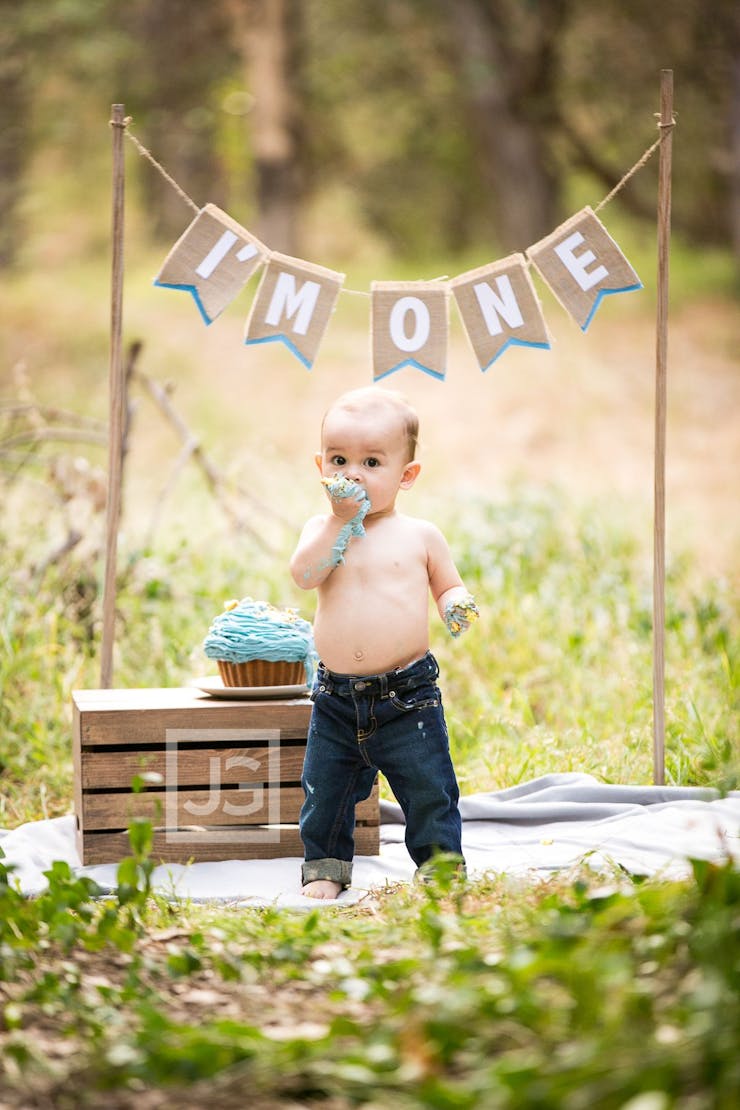 4. Click Their Love For Water
This natural pose needs a few props to get a fabulous and fun-filled baby picture. Let your baby play with water in your garden area to have some fun. This is the best way to capture their genuine laugh in the lenses. Getting them involved in a playful activity will add a fun-filled element to the picture. You can open the water tap or make your baby sit in a water tub to get the best shots. These outdoor infant pictures if shot during summer days will provide the best results.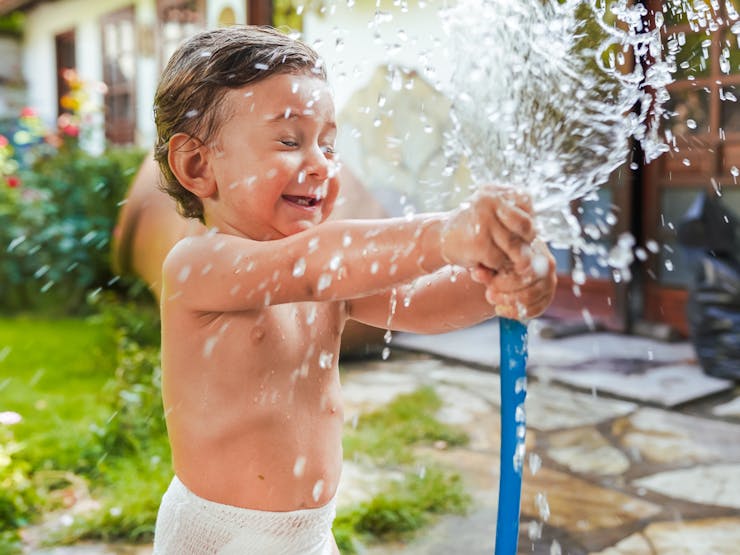 5. The Sibling Pose
If there are any siblings of your baby you must invite them to be a part of outdoor baby photography. If the older child is able to hold a newborn then you can place a mat or cloths in your backyard and just ask the sibling to sit on the place and hold the little one. Make sure to feel your elder child most special during the photo shoot. Because if they feel neglected then you will miss the happy connection between both the child in the photographs.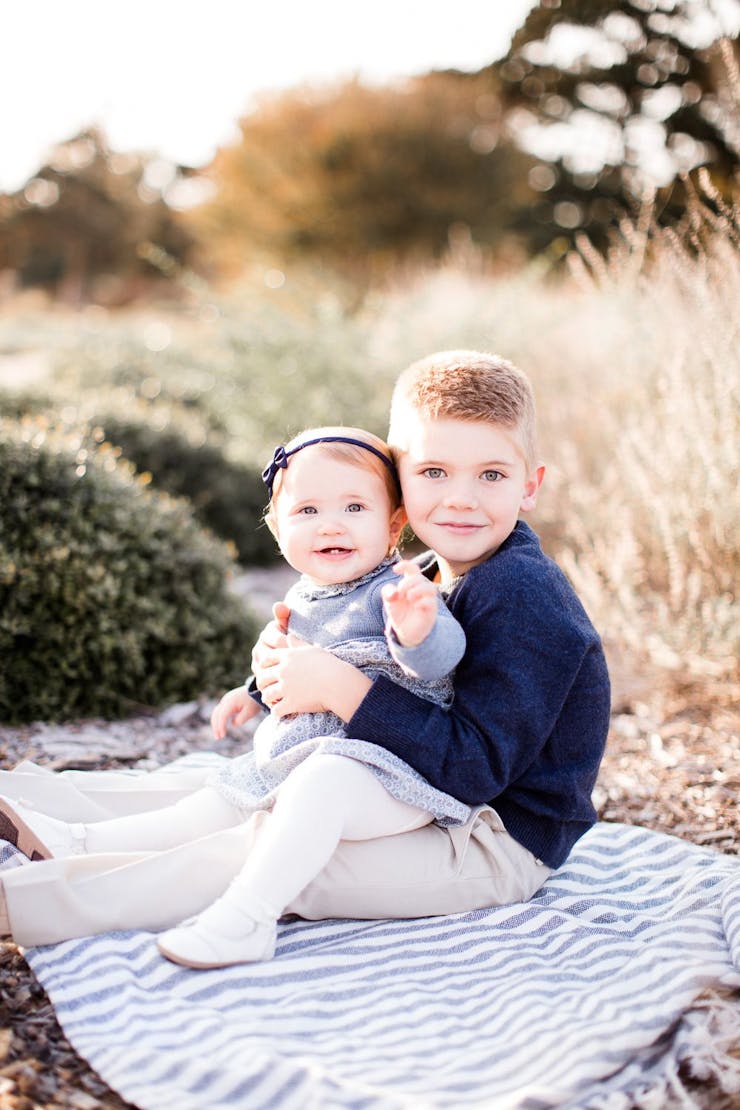 6. Make Them Laugh
Make use of the golden hour of sunrise to get some beautiful baby photographs. A natural backdrop of a tree and grassy area is one of the best outdoor portrait photography tips. You can lift your baby up or down in a playful manner to make them laugh. This pose is perfect for toddlers and babies over one year. You need to ensure to handle them safely while performing this pose. A happy baby always makes the photograph look naturally beautiful. Their innocent laughter can provide you with a golden shot that you need to create wonderful memories.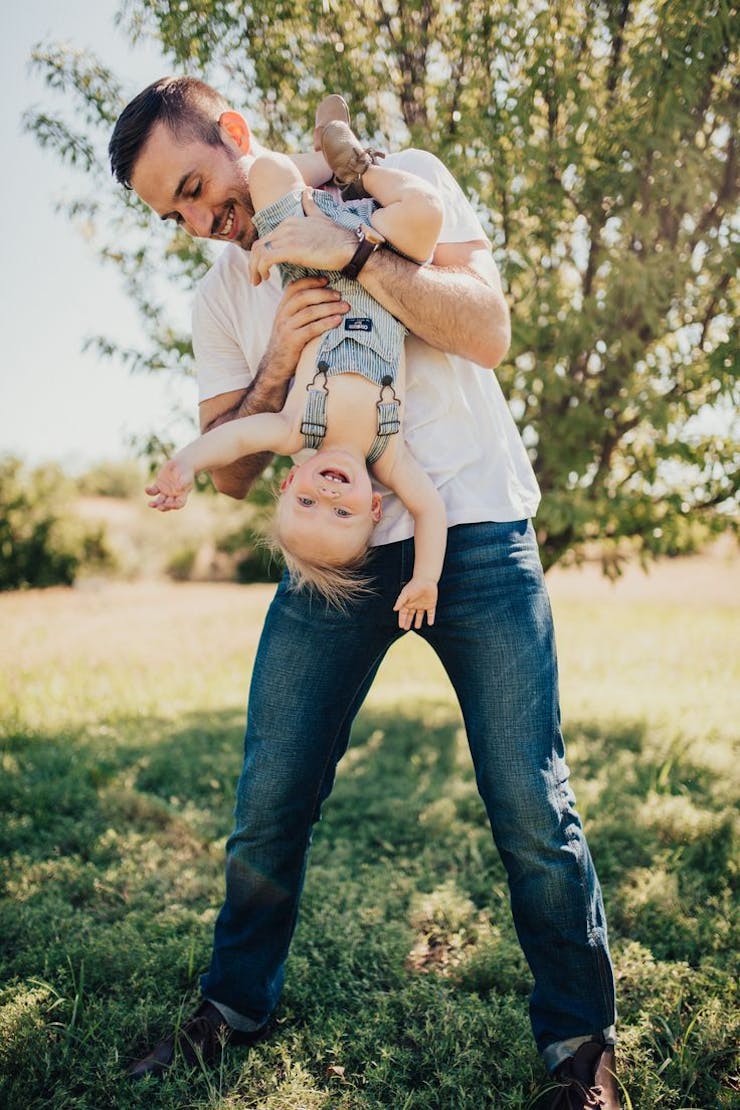 7. A Grassy Pose
Touching the grass for the first time gives immense joy and pleasure to the little babies. Make them sit in the green grass and give them their soft toy to play with. Talk to the baby to get their attention or play with them to get a nice click. These simple photography tips will surely help you to perform a fabulous baby photoshoot easily. You can also include your pets in your baby photoshoot. Dress your baby in a cute outfit to get an adorable portrait.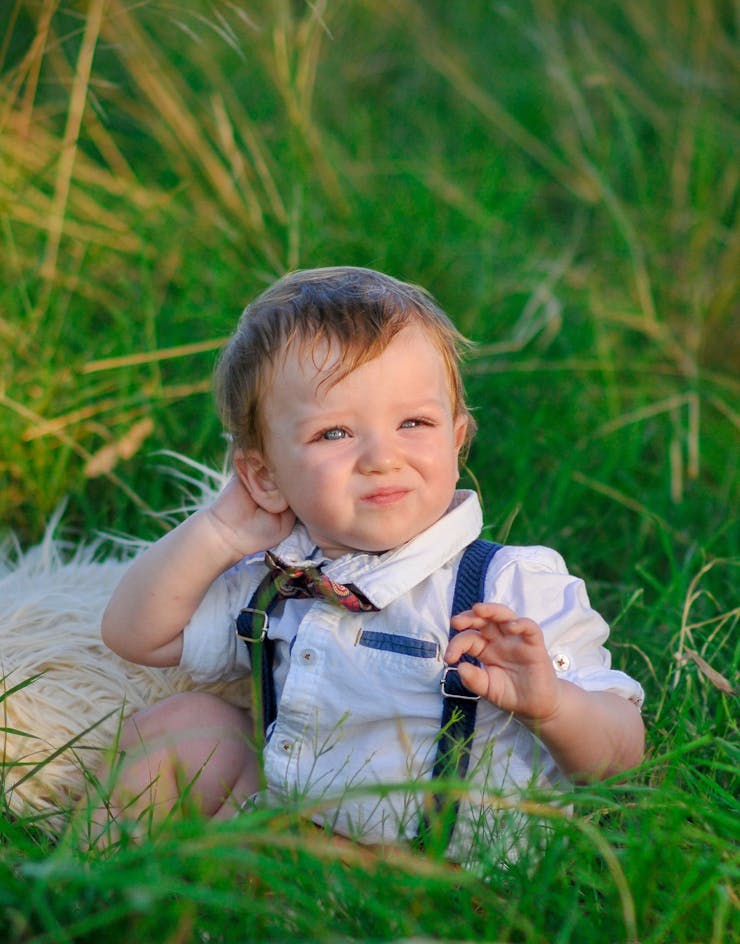 8. Pose with Adorable Props
Theme photography in an outdoor area can provide you with some lovely shoots. A road trip is a wonderful theme for outdoor newborn photos. Use a baby toy car in the garden area and place your baby in the driver's seat. Drag the car from the front side to make your baby laugh and enjoy the moment.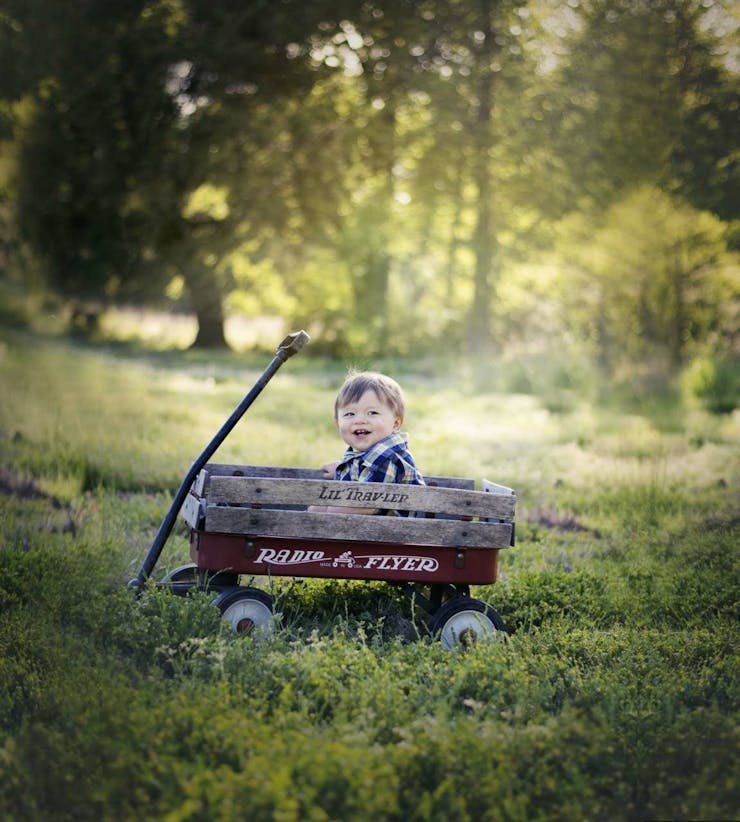 9. Lift The Baby Up
Your baby's laughter will burst automatically as soon as you lift them up in the air. This is one of the most beautiful and popular outdoor baby photoshoot ideas that you can try with your baby under the open sky. Ask your photographer to use the burst mode while capturing this adorable baby photoshoot. It will offer you the perfect picture of your joyful baby.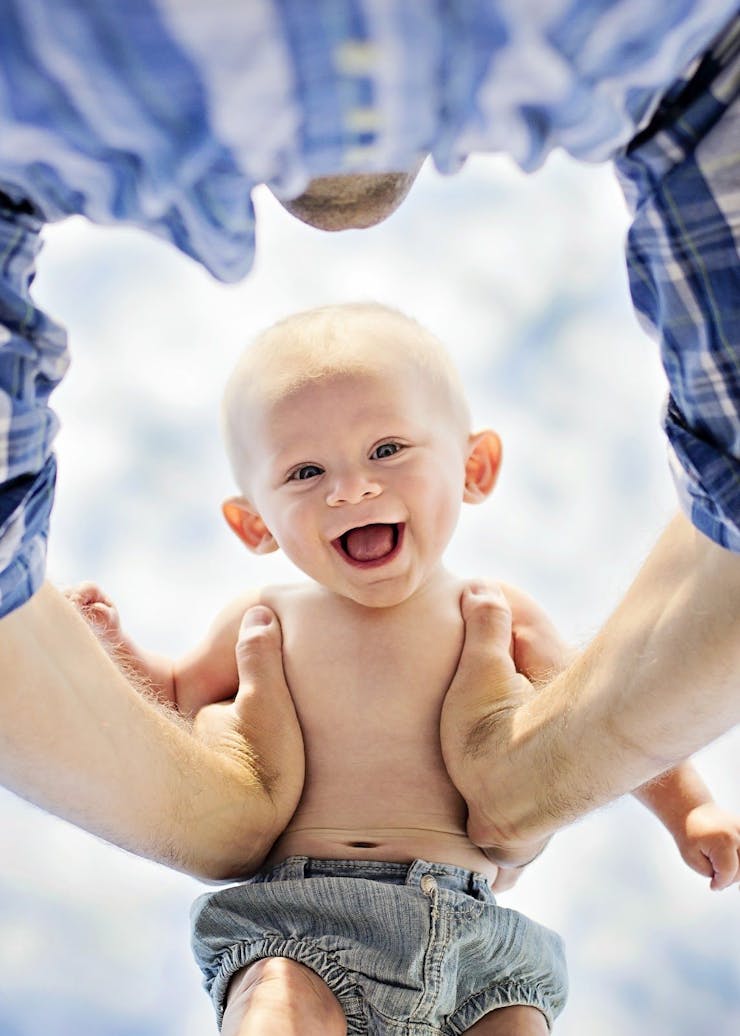 With these outdoor baby photoshoot ideas, you can easily capture some priceless moments outside your home. Hopefully, these tips and ideas will help you plan the most adorable baby photoshoot.