Top 11 Creative Maternity Photography Poses Ideas In 2022
Want to capture the beautiful moment of maternity? Check here a collection of maternity photography poses ideas to create some everlasting memories.
---
Being a mother is the most beautiful moment in a woman's life. Upbringing a life inside you is always a beautiful phase that needs to be captured in lenses. With the passing times, the demand for maternity photography has increased a lot. The baby photoshoot in kolkata has become a classic way of sharing your exciting news. Choosing a proper location to selecting the perfect backdrop is the most important task in a maternity photoshoot to make your pictures naturally beautiful.
An experienced photographer can bring your emotions into life by capturing your lovely maternity story. You can celebrate your pregnancy journey now more uniquely and delightfully. Welcome the new family member to your home by creating some splendid moments of your pregnancy. Here is some absolutely stunning maternity photography poses ideas to capture a picture-perfect maternity story.
1. Beside The Beach
Beach poses can add dynamics to the maternity photograph. The wonderfully romantic sea waves of a beach can be a great backdrop in your maternity pictures. A maternity photoshoot in kolkata if planned on beaches can provide you with a nice weekend to capture the special moment of your maternity. Make sure to take some photos of your rounding belly at the time of sunrise or sunset.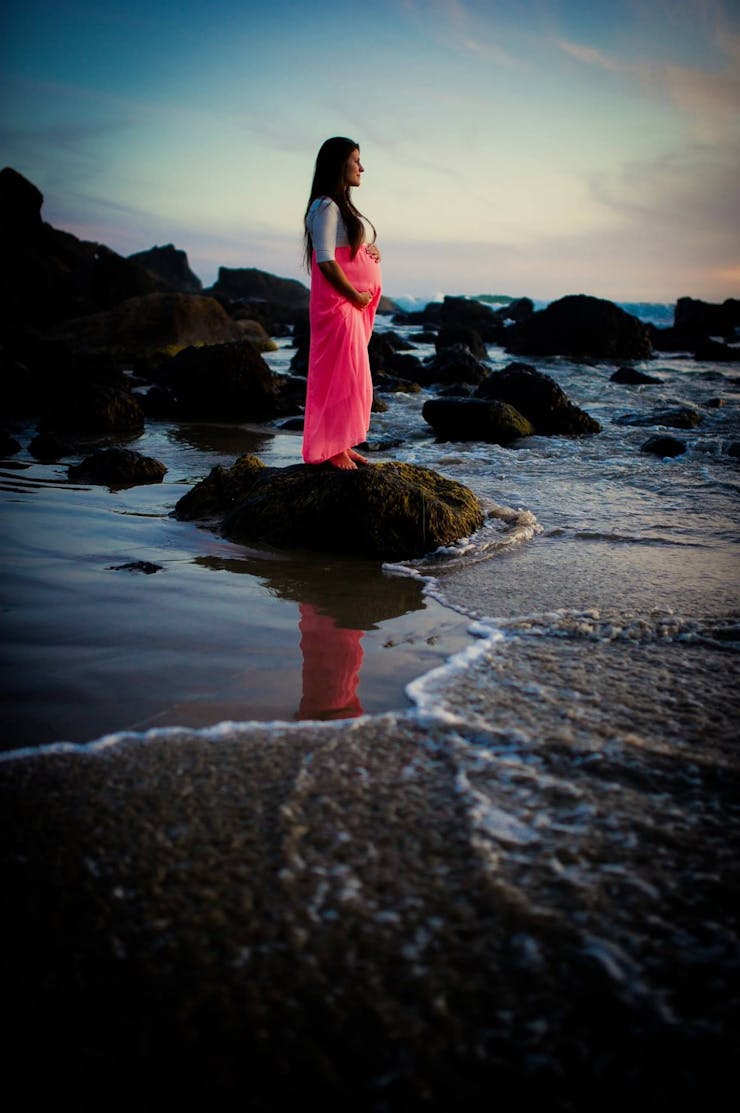 2. In The Lap Of Nature
Solo poses of a pregnant woman are gaining immense popularity in the social world. Being one of the best maternity photographer in kolkata we suggest you plan your maternity photoshoot under the open sky, in the lap of nature. Outdoor spaces like a garden or park offer natural light and add bright hues to your maternity photos which makes them stunningly beautiful.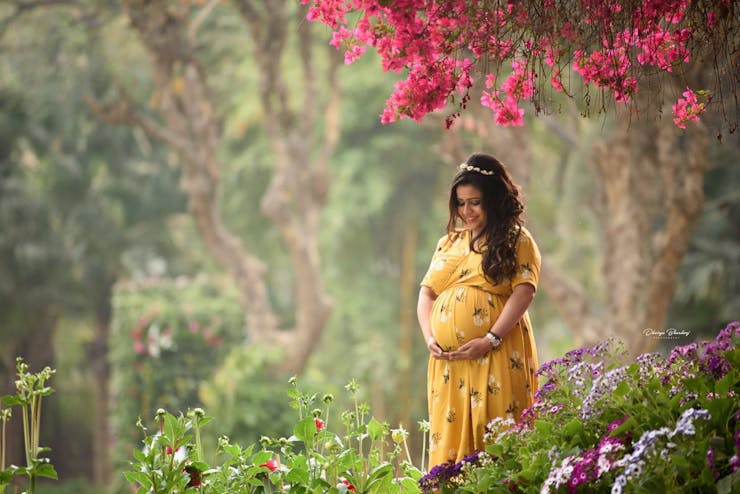 3. With Adorable Props
Embrace your pregnancy journey by taking advantage of some adorable props like baby outfits or boots. These adorable pose ideas for maternity photos are a cute way of revealing the great news to your friends and family. This amazing maternity photoshoot can be done outside or inside according to your preferences. Holding the cute prop together in hands represents a great parenting journey almost to begin.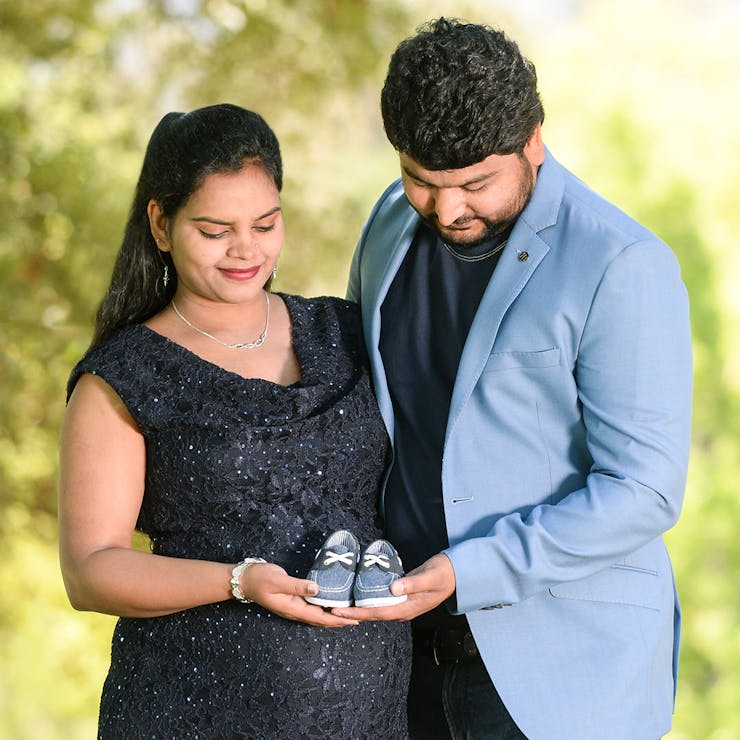 4. Celebrate It Together
Holding the would-be mom by putting hands on her shoulder is a great way to express how much you care for the mama and baby. It is considered a beautiful and best pose for photoshoot during pregnancy. Get your partner in the picture of a beautiful parenthood journey. Even just by walking on a lonely street, you can create some cherishable memory that will stay with you forever.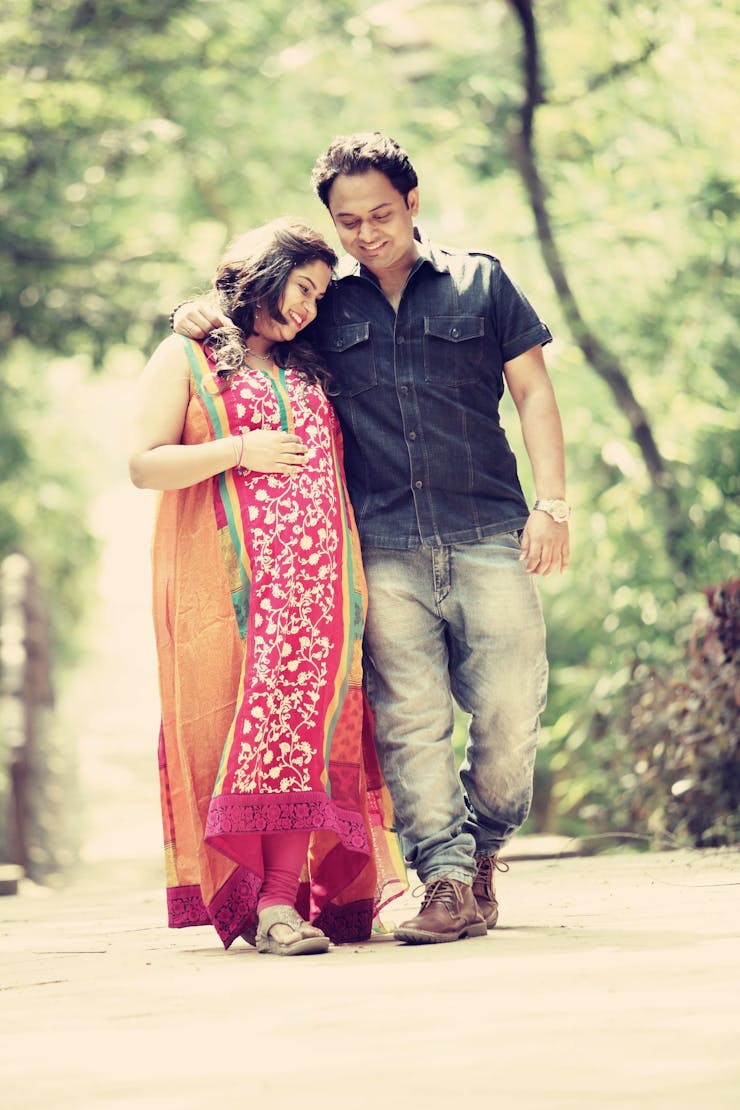 5. Belly Silhouette
Silhouette is the perfect maternity photoshoot poses that has a magical aura. The classic way of shooting these maternity photos is posing in front of sunlight and any other light source. These poses are best for those who feel shy to face the camera because a belly Silhouette photoshoot never portrays your facial expression. It is an artistic reflection of your round body.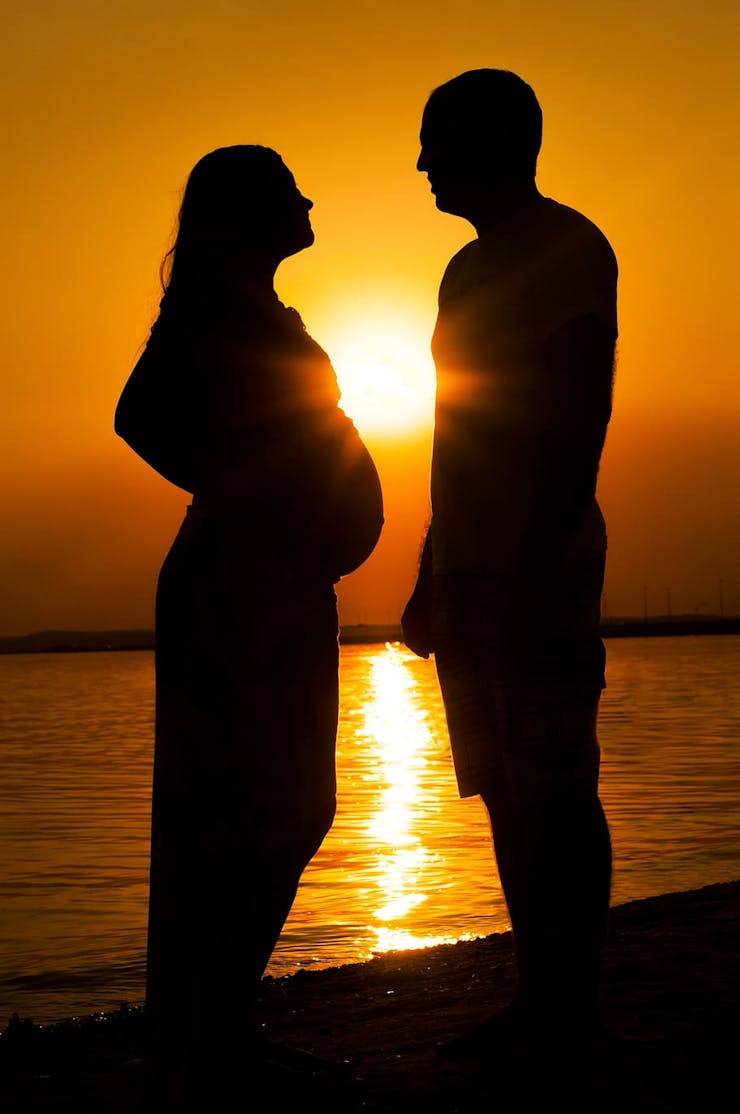 6. Include Your Kids
There are tons of cute maternity poses. But including an elder sibling of the upcoming baby is the most adorable one. This kind of pregnancy shoot poses is very creative and adds fun elements to the photoshoot. Because you are not the only one who is excited to meet the little one. Small children in the house are always excited to meet their new siblings. Include a toddler in your belly pose picture to capture this beautiful phase of life.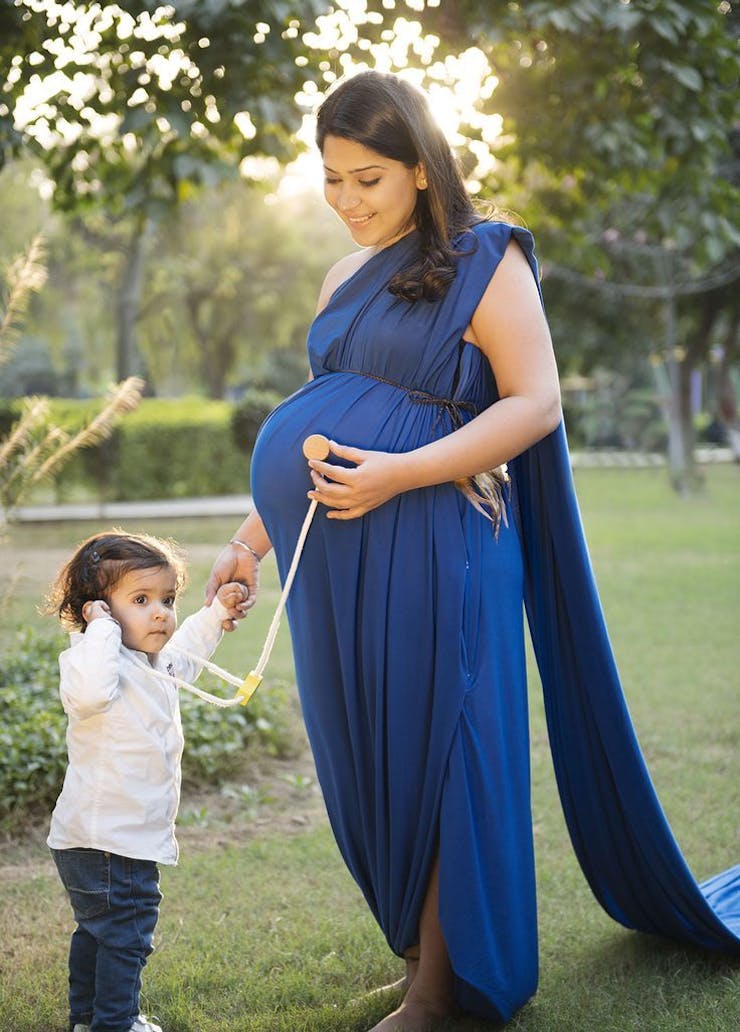 7. Test Different Angles
Standing straight and looking down at bump is one of the simplest maternity photography poses ideas. You can opt for a beautiful silk saree to express your cultural beliefs. Put your hands to highlight your belly and ask your photographer to take a side angular shot. Moreover, the side shot always beautifully highlights the baby lump. Make sure to wear a saree for a photoshoot only if you feel comfortable in it.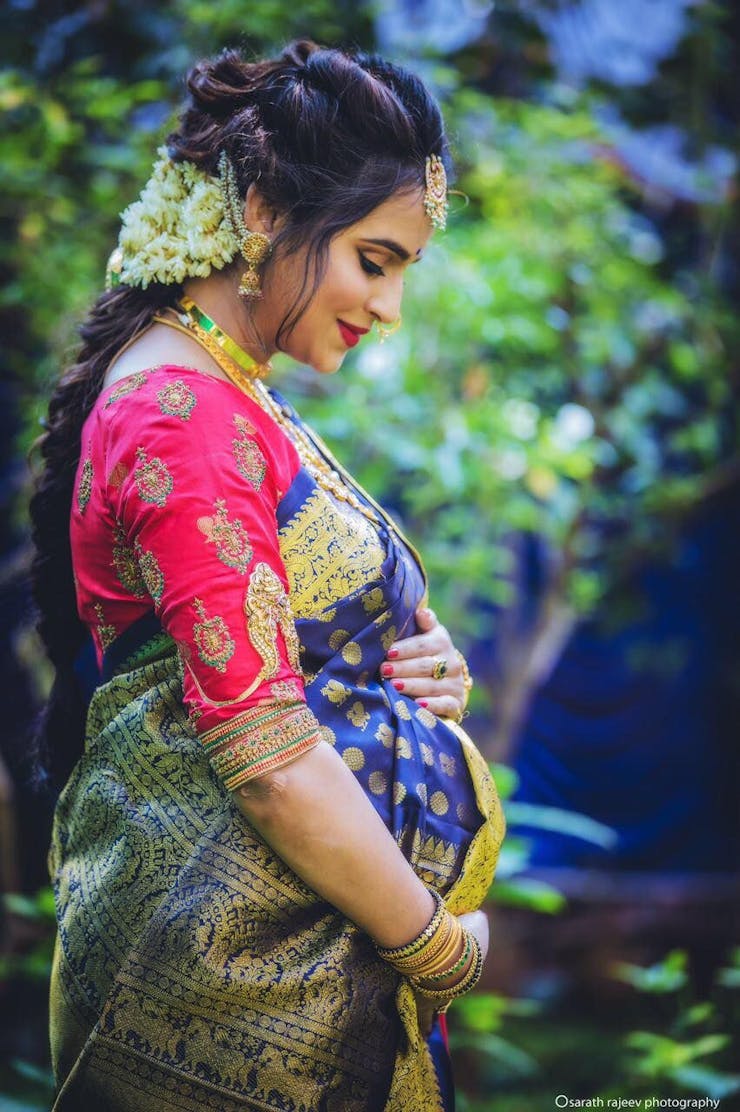 8. Shoot With Your Furry Friends
Featuring your pets in your maternity photoshoot are great pregnancy photoshoot ideas. Pets are always curious and protective of the new baby. They are also excited to welcome the new member of the member adorably. Make your furry friends an important part of this beautiful phase by including them in your pregnancy photoshoot.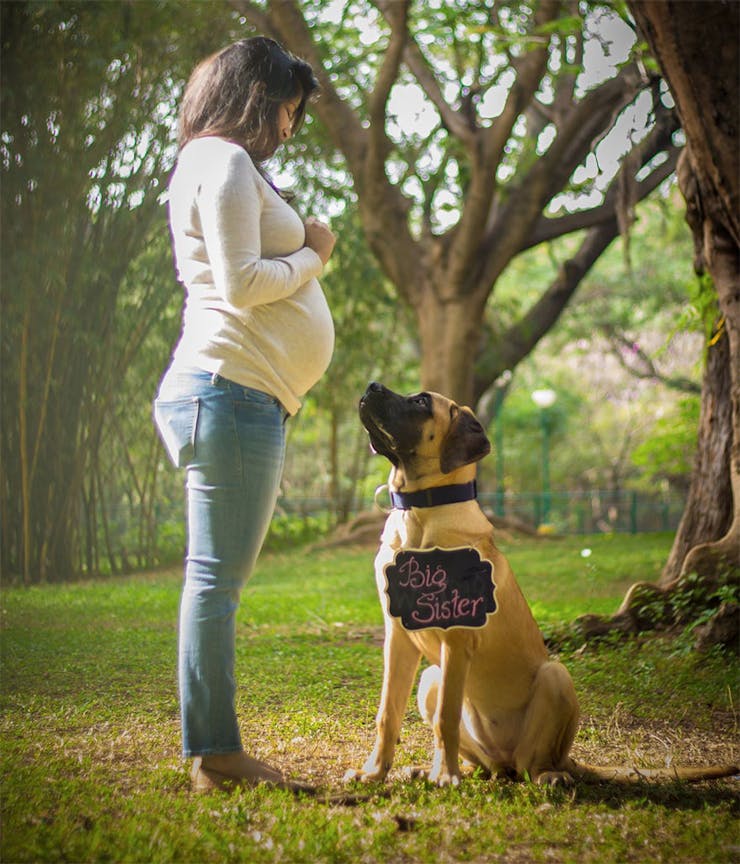 9. Take Advantage Of Your Baby Nursery
Look for an indoor photoshoot idea? What can be a better place than posing in front of your baby nursery? You can easily plan an area in your house that is perfect as your baby's nursery. A well-decorated nursery always works as a nice backdrop for a pregnancy photoshoot. Simply stand beside your baby's nursery and look below while giving a smiling pose.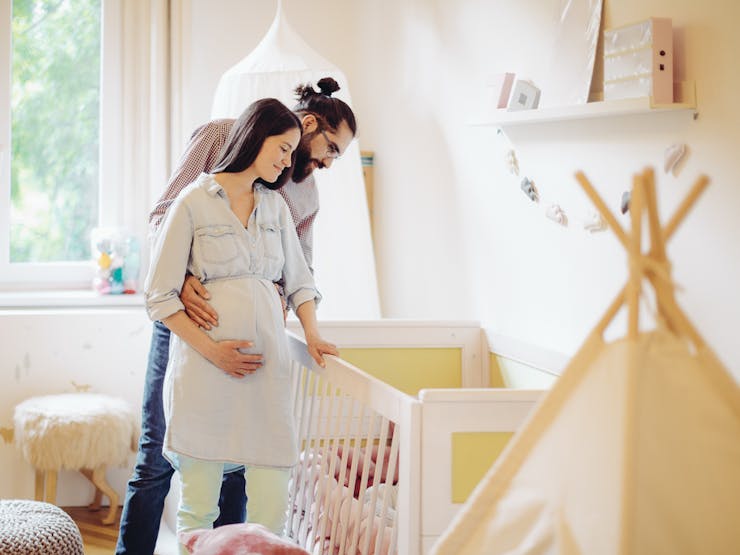 10. A Dreamy Tale With Flowy Gown
 A free-flowing gown adds an extra touch of elegance to your maternity photoshoot. Flowing garments are believed to be one of the best maternity photo shoot poses. It provides a whimsical and aesthetically charming appeal to your pregnancy picture. Stand at a 45-degree angle and let your baby bump shines brightly amidst nature.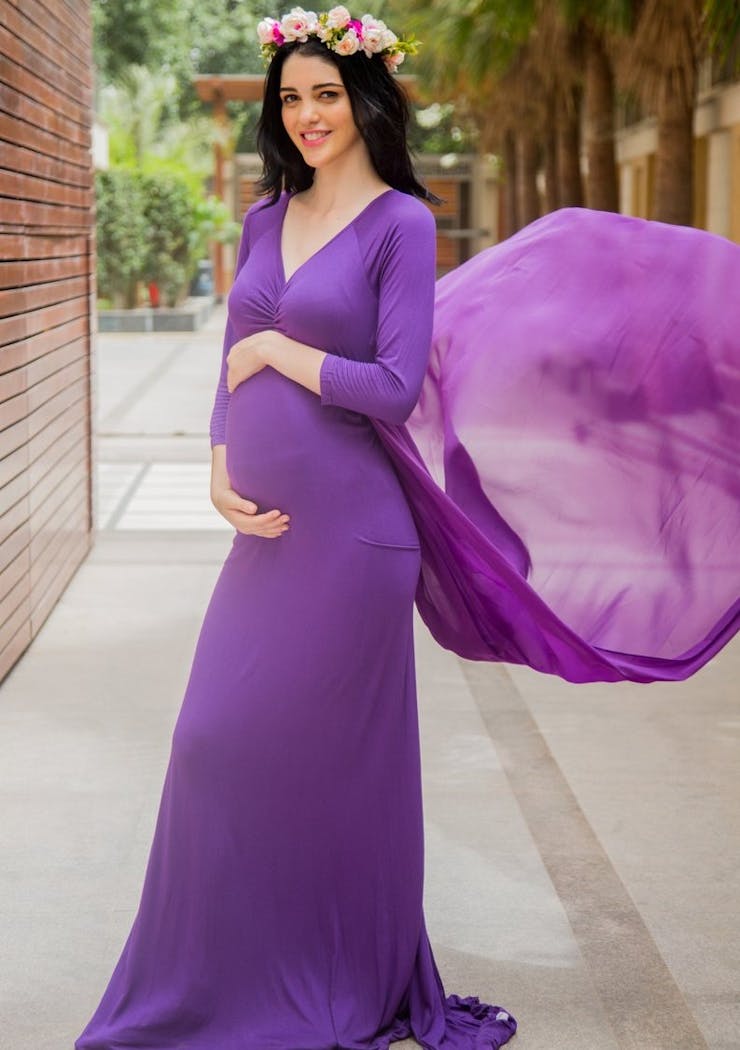 11. Vintage Shot In A Beautiful Field
A green grassy field, below the open sky, is a perfect location for a serene maternity photoshoot. The blue skies and green grass adds magical beauty to your pictures. a low angular shot flaunting the baby bump in the middle of tall lush grasses are considered as creative and professional photoshoot ideas for pregnancy pictures.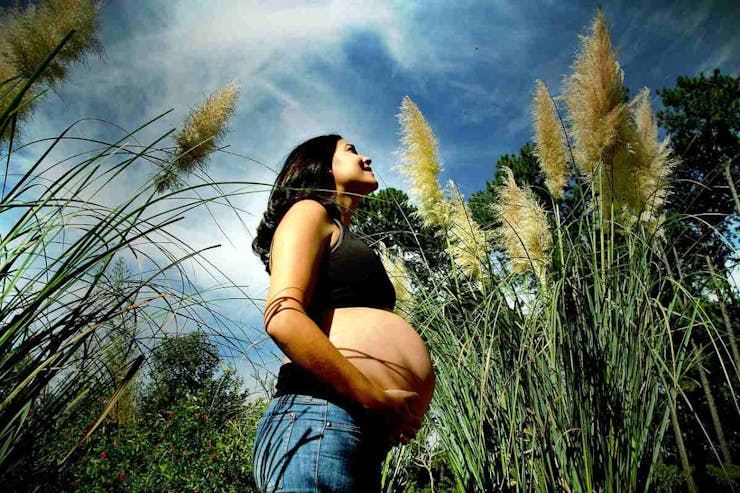 Pregnancy is a joyful moment for parents. Celebrate it with your loved ones to create some everlasting memories. We hope, that this maternity photography guide has inspired you to plan an adorable maternity photography pose