Top 11 Baby Photography Props Ideas In 2022
Wondering how to make your newborn photography more creative and unique? Here are 11 cutest baby photography props to make your baby pictures sweetest.
---
Baby photography is the most cutest and adorable subject in the photographic industry. New-born photography has become the new trend in India. Every parent wants to capture the cuteness of their babies in picture frames. To plan a perfect baby photo session you need to use some unique props. A perfect prop can easily turn your baby pictures into the most creative and adorable portraits. Before trying to perform a baby photoshoot in kolkata, check here some sweet and simple baby photography props that can add a sense of creativity to the pictures.
1. Cute Towel Wraps
The towel wraps are the cutest props to perform baby photography. As an experienced and best baby photographer in the city of joy, we suggest you try this simple and creative prop that will offer an adorable photo session and also keep your baby warm. From an egg style wrap to a simple swaddle wrap can offer you multiple super cute pictures of your little angel.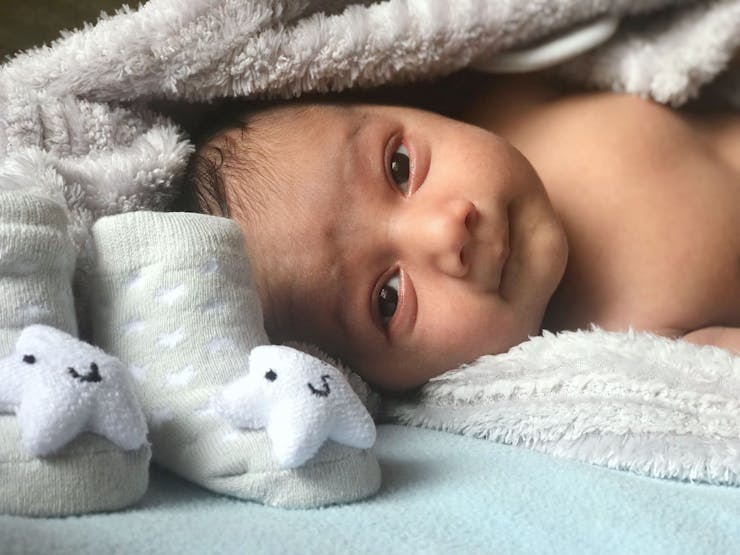 Recommended: Top 11 Creative Maternity Photography Poses Ideas In 2022
2. Playful Bean Bags
A bean bag is a great photo prop that can help you to put your newborn baby in a perfect position while performing photography. The colorful fabric backdrop and the soft texture of the bean bag make it a nice prop to shoot hustle-free baby photography.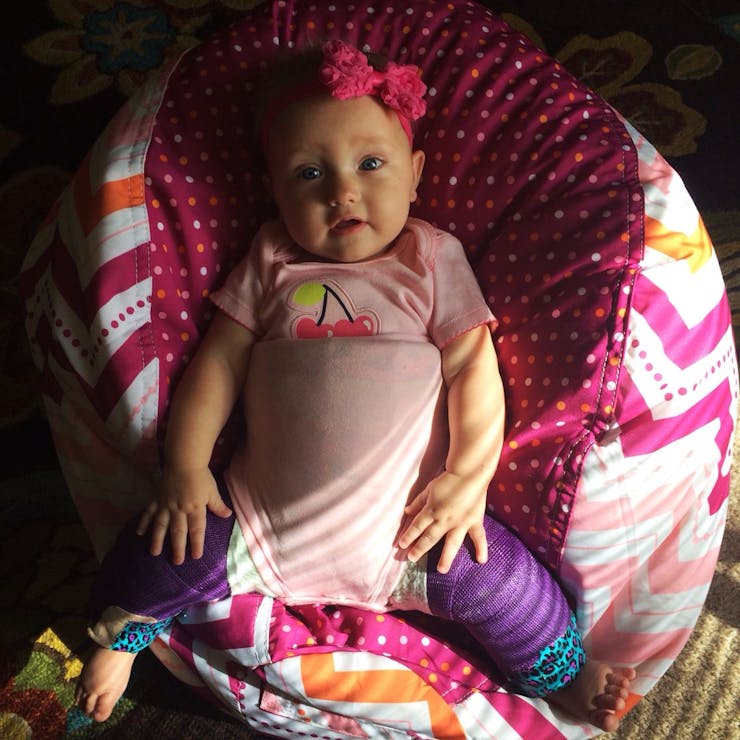 3. Colorful Blossoms
Flowers can add a beautiful twist to baby photography. Fresh flower blossoms are considered the best props for photoshoot at home. Get some floral inspiration from this adorable cutie pie that has turned into a pretty butterfly with the help of creative baby photography. You can choose seasonal flowers to enhance the natural beauty of your baby picture.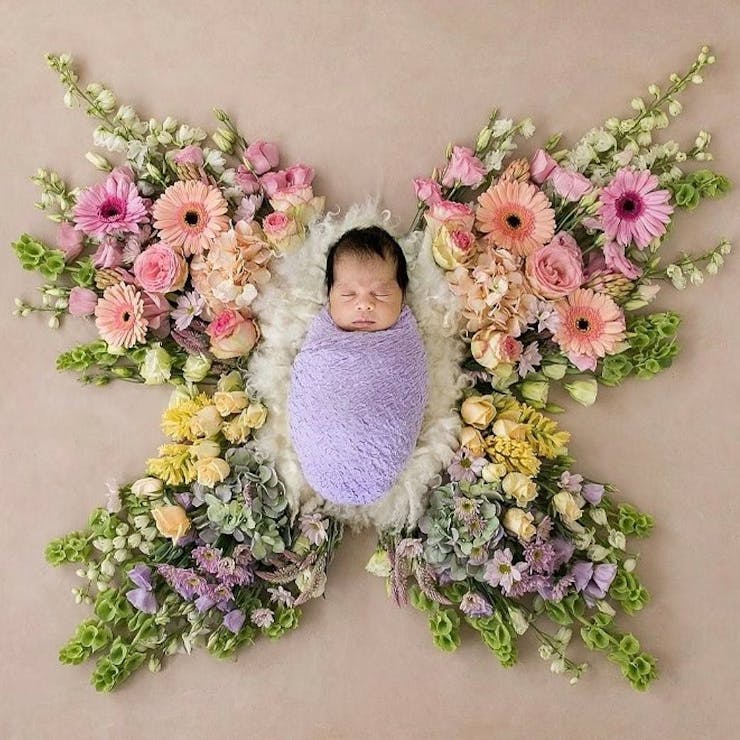 4. The Rustic Basket
Another wonderful prop for baby photography is the straw basket. Putting your little baby inside the basket makes the photo super cute. Place a soft blanket to prepare a nice flooring inside the basket. Choose a basket that has enough space for your baby to lie comfortably. This vintage basket for photoshoot can allow you to shoot multiple poses from different directions.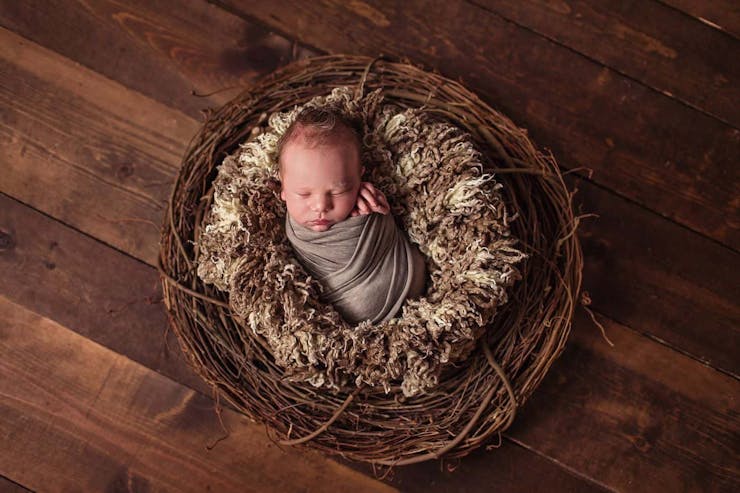 5. Adorable Hats
Hats are the most unique and interesting baby photoshoot item that can turn your baby photoshoot session into an exciting one. Hats are baby-friendly materials that can help you click some beautiful shots of your newborn. You can choose simply knitted hats or special baby hats to spice up the baby photo session.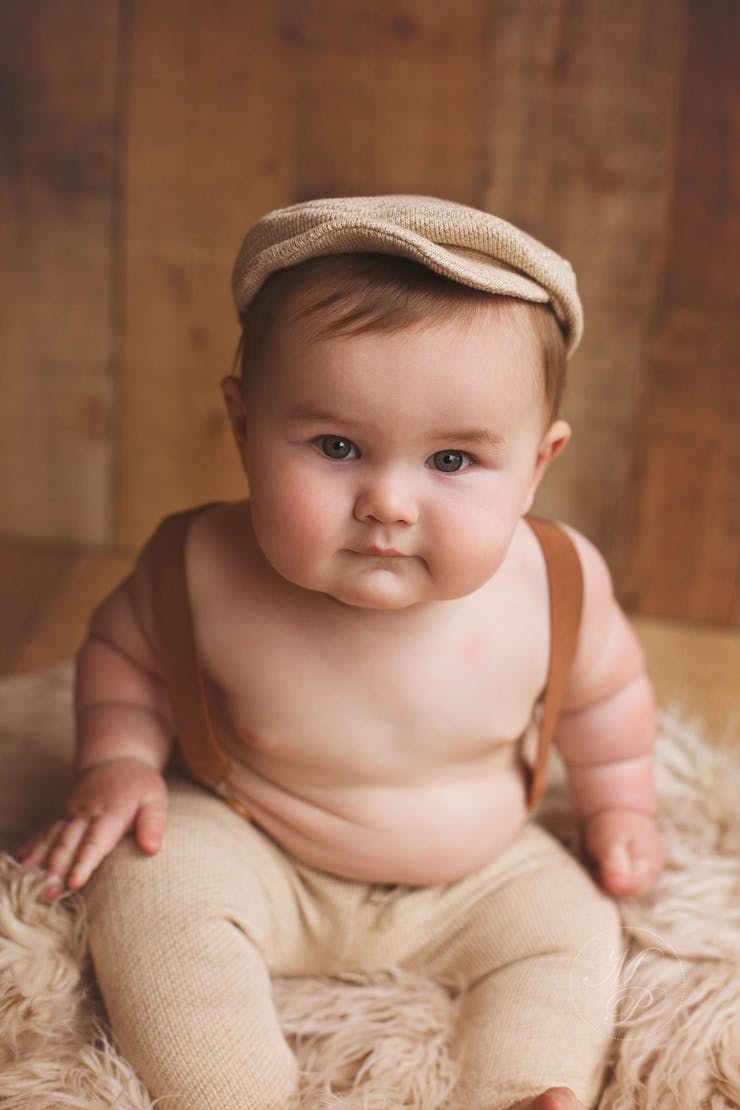 6. With Mom Or Dad's Hands
Posing with mommy or daddy's hand is a simple and most beautiful new born photography poses that can be tried easily at home. Including the hands or fingers of parents in the image creates a wonderful baby portrait that focuses more on the baby. You just simply need to hold the baby's hands to capture a close and candid shot.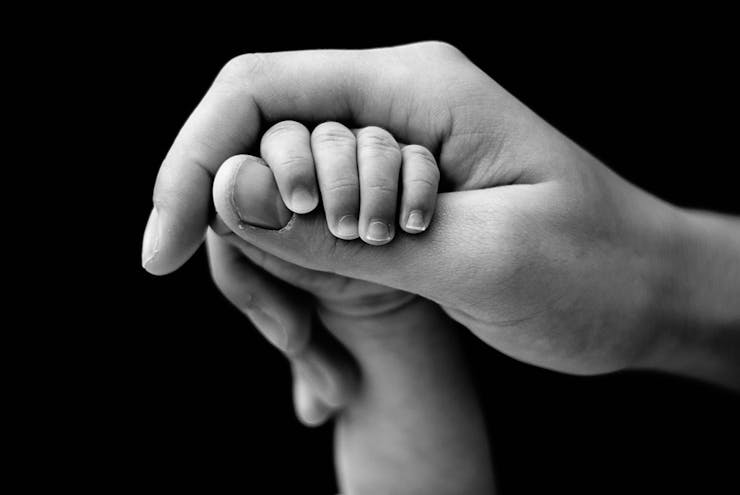 7. Sweet Soft Toys
All the babies love to play with their stuffed animals. These soft toys increase the cuteness factor in the baby portrait. You can use the favorite toy of your baby to create a memorable moment. You can simply put two soft toys beside your baby at his or her sleeping time to capture an adorable baby photograph.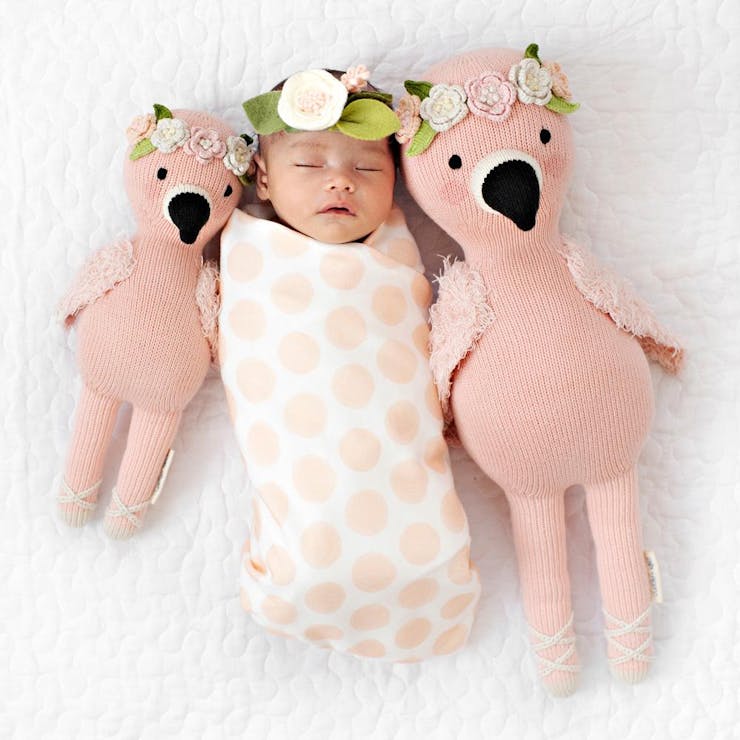 8. Beautiful Buckets
You can also try an adorable bucket filled with milk water and flowers to catch a beautiful image of your little angel. Make sure to use a spacy and wide bucket so that your baby can sit comfortably and enjoy playing with the milky water and flowers. Your baby will surely love to splash around the water which will allow you to capture some treasurable memories.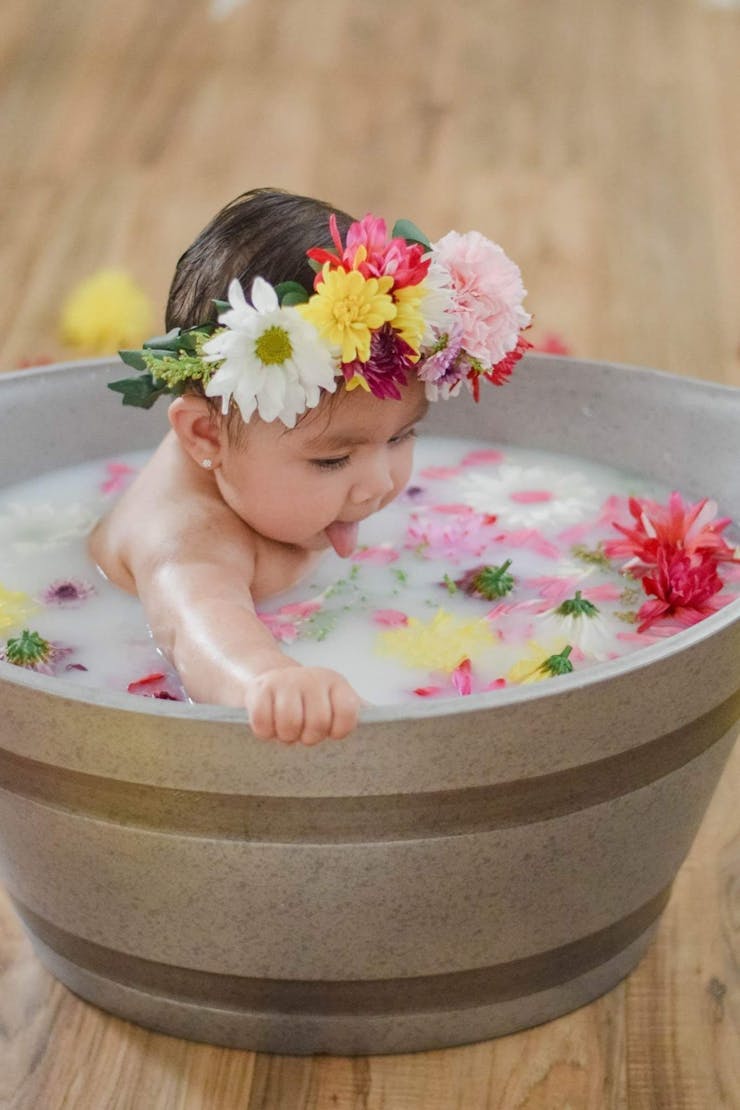 9. The Wooden Crate
A wooden crate is another unique baby photography prop that can make your baby pictures simply beautiful. Just like the baskets crates are also helpful to click a splendid baby photograph. Use a soft blanket inside the box to place your baby on it. But always make sure to choose a strong and durable wooden crate to avoid any accidents.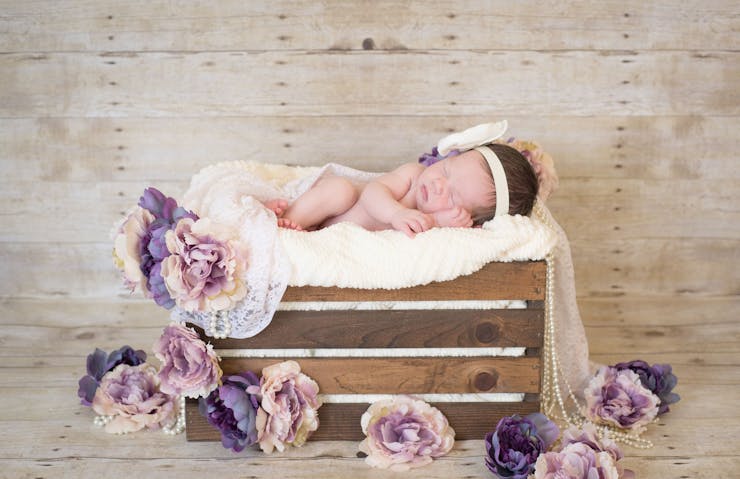 10. The Furry Friend
Including a family pet in the baby photoshoot can make the picture cute and adorable. Putting your little baby and dearest pet in one frame can provide you with a beautiful and everlasting memory.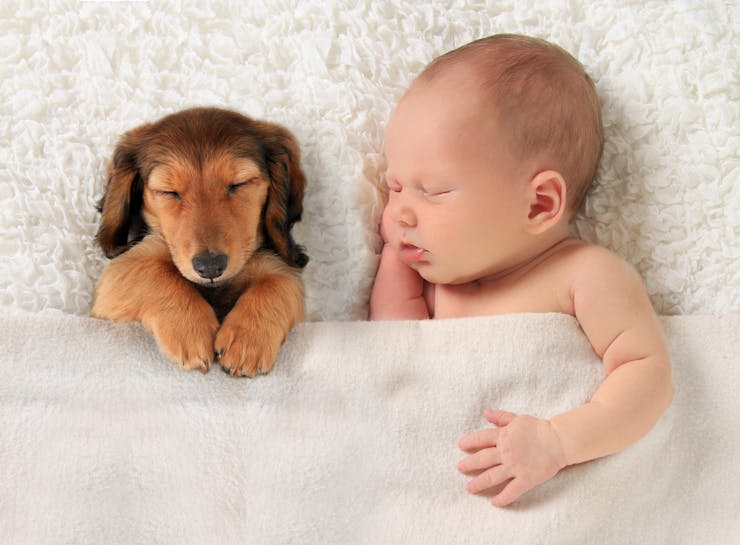 11. Wonderful Costumes
Almost all Indian parents want to see their little baby dressed in a tiny costume of fairies, mermaids, and gods. Choosing a unique costume for your baby is a great way to get a creative shot. Make sure to capture these poses while your baby is sleeping or in a happy mood. This will help you to get the perfect newborn photo session.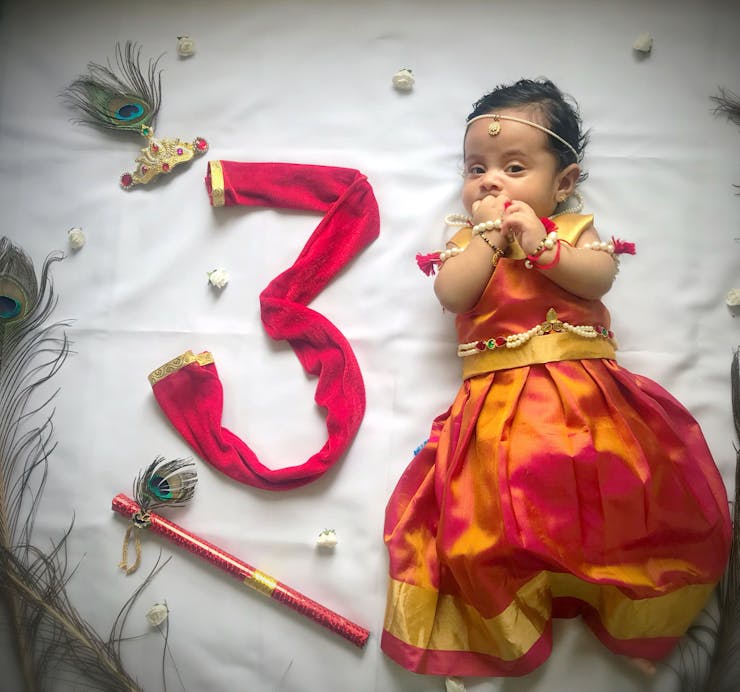 Some Useful Tips For Parents To Conduct A Successful Newborn Photo Session:
Location plays an important role in a perfect photo session. Choose a place like your living room or baby's nursery in your house to perform the photo shoot and make sure to allow the natural light from the doors and windows to click a clear and bright baby picture.
Another important feature of newborn photography is the perfect temperature. Babies get cold easily; hence you must adjust your room temperature to a few degrees higher to create a warm temperature in the room. So that your newborn can feel comfortable during the photo shoot.
Babies feel hungry frequently, and that can end up in a poor baby photo session. To avoid such circumstances, prepare a quick meal and keep it ready with you. It will help your baby to stay happy and fresh during the photo session.
If you are including the siblings during the photoshoot make them feel special during the photo session so that you can get the cutest child photo session.
Baby photography is the most challenging and as well as exciting photoshoot session. Finding some special and unique baby photography props can turn a simple picture into the most creative and sweetest one.