13+ Unique Pre-wedding Photo Shoot Ideas For Every Couple
Turn your marriage into a beautiful fairy tale with some latest and trending pre wedding shoot ideas to get a creative and colorful wedding album.
---
In the age of digital media and creativity, wedding photographs are no more limited to random clicks. There is a purpose behind every pre-wedding photoshoot. And the main purpose is the portray the beauty of wedding moments and love between couples. To capture the prettiest moments of life in the most creative way you need to hire a well-known candid wedding photographer in Kolkata. You can be the star of your wedding story by finding innovative ways to create a beautiful love story. Take inspiration from these romantic pre wedding shoot ideas to plan a unique and memorable engagement shoot.
1. A Filmy Love Story
Having your pre-wedding shoot at a park or in an open space with a marvelous setup will offer you a romantic photoshoot. Holding each other's arms and looking into the eyes will make it no less than a Bollywood movie scene. These kinds of photo shoots can narrate heartwarming love stories. You can wear a beautiful party gown and a formal dress to bring romantic vibes to your photos.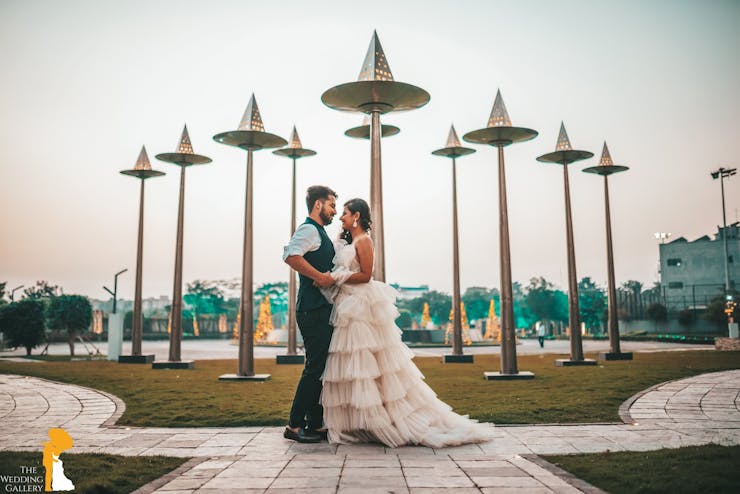 2. Create Memories With The Swing
Get yourself a click while sitting on a dreamy swing. A couple photo shoot on a swing will be a remarkable theme which will be a unique way to represent your loving bond. A possible location for this kind of photoshoot would be a nature inspire park.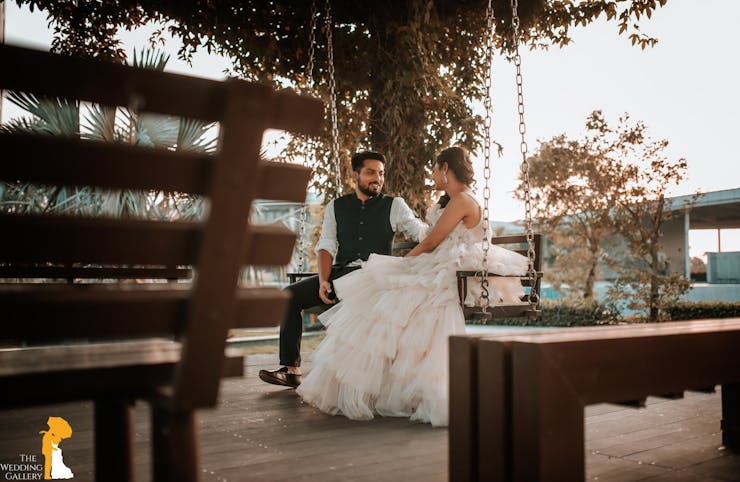 3. Get Clicked On Picnic
Couples can plan a picnic with their partner to capture some happy memories. Whether it's an intimate photoshoot or an adorable pre-wedding pose, a natural backdrop will be the best one for your fantasy shoot. This kind of pre wedding photography in Kolkata is getting more popular for its uniqueness and simplicity.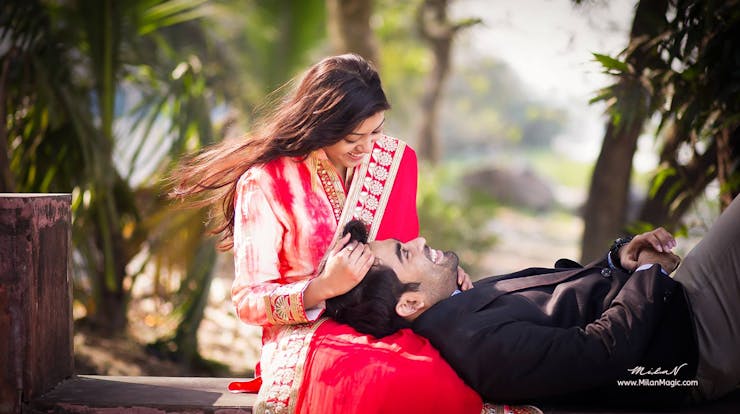 4. A Magical Pose Amidst Lovely Raindrops
Fall in love with your prince charming under the rain theme pre-wedding shoot. Using a colorful umbrella, raincoats, and flash lights can provide you with a dramatic pre-wedding shot. Rain is the better way to click some romantic poses. You can either go natural by shooting it in the monsoon season or you can ask your photographer to create an artificial rain backdrop for your candid shoot.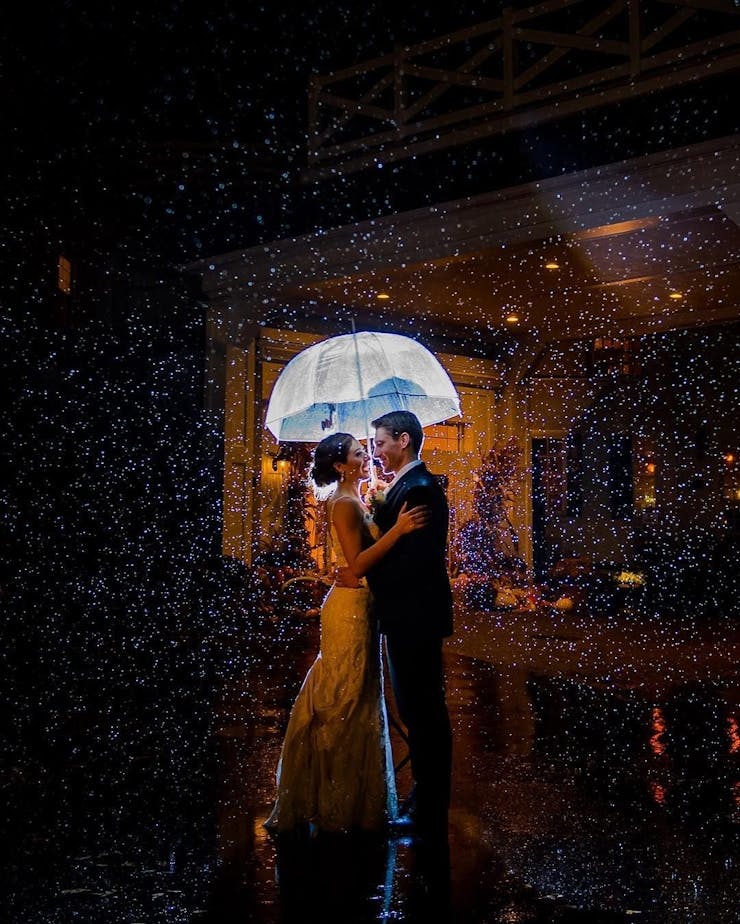 5. Include Your Furry Buddy In Your Fairy Tale
Make your pet a part of your romantic tale. Agree or not but a pet can make any picture most adorable. They are human's best friends and share some great relations with us just like a family member. Thus, capturing your chemistry with your pet and your would-be partner is a great pre-wedding concept.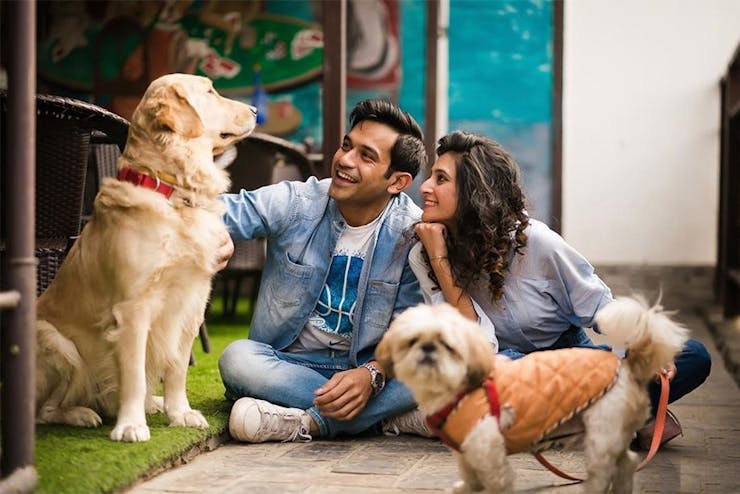 6. A Memorable Shoot In Mountains
Shooting in the mountain is one of the most romantic couple photo shoot ideas. The snow-laden mountains and the magnificent view of an open sky is perfect backdrop for a dramatic pre-wedding shoot. This kind of shoot also allows both of you to spend some quality time with your partner. Wearing a gorgeous bridal lehenga on your pre-wedding shoot makes it looks like a romantic scene from a Hindi movie.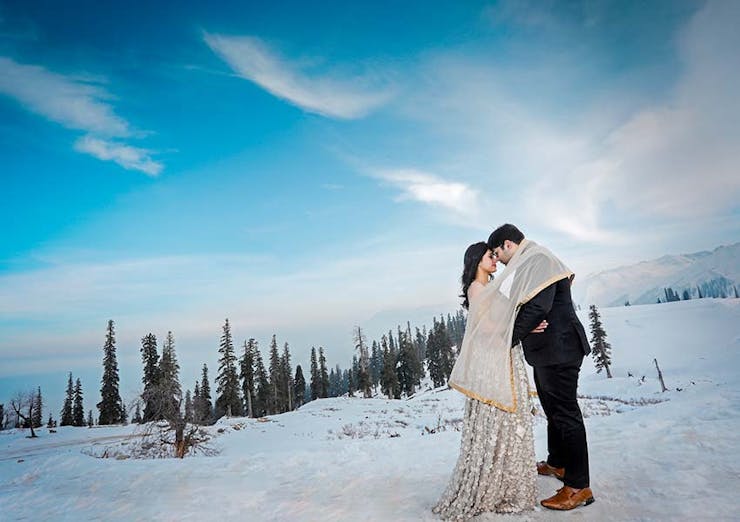 7. For The Beach Lovers
Recreate the most romantic beach sequences from Bollywood movies in your own style. A simple and relaxing pre-wedding shoot idea for a couple is getting clicked on a beach. Ditch the formal and opt for casual dresses to add a fun element to your pre-wedding pictures. Make sure to choose the time when it is low tide in the sea to capture those lovely moments.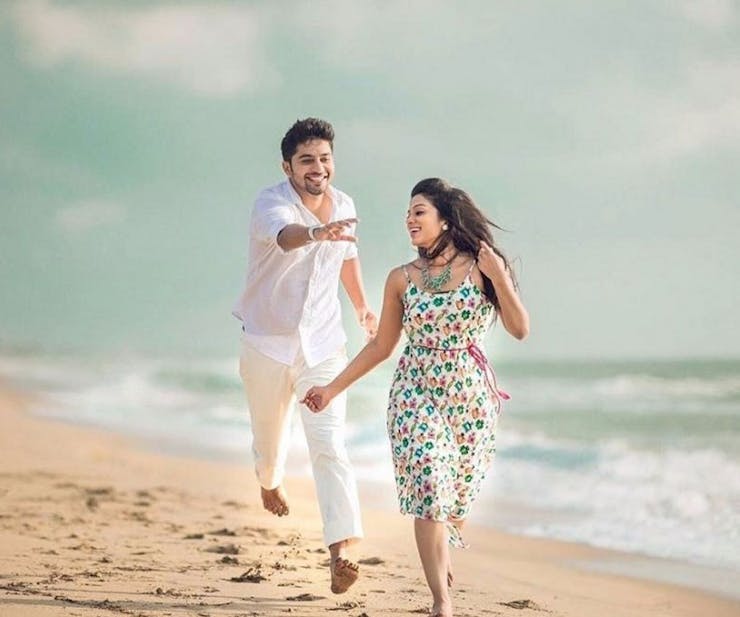 8. Add A Desi Tadka With Village Backdrop
A village theme Indian pre-wedding shoot is the latest trend and the best possible theme for a memorable pre-wedding photoshoot. Putting a wooden wheel cart in the backdrop or using it as the prop can add a classic touch to your photography. You can wear Indian ethnic clothes to add a desi feel to your wedding photographs.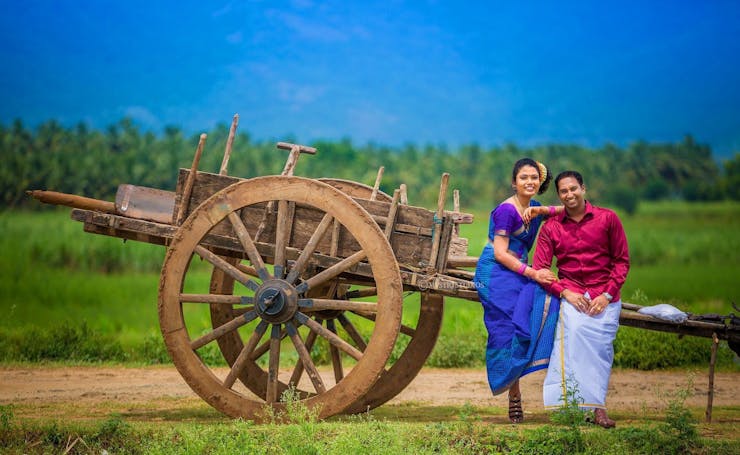 9. Celebrate It At A Heritage Site
No doubt that Indian heritage sites are the most wonderful places in the entire world. People from different countries come here to click their selfies with these splendid monuments. Why not make these historical sites witness your beautiful love story? You can wear Indian outfits like a bridal lehenga, saree, or dhoti kurta to match the ambiance and maintain the ethnicity.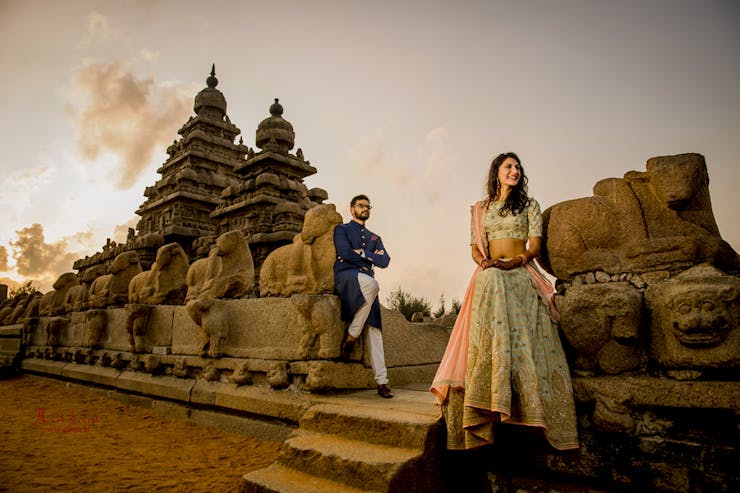 10. The Cinematic Boat Shoot
Relive your most beautiful dreams with this kind of unique pre-wedding shoot. This adorable couple is creating a beautiful story amidst the lush green nature on this wooden boat. The serene backdrop of a beautiful lake and the loving chemistry of this couple together are creating a magical moment. This love boat ride is literally representing the true essence of love.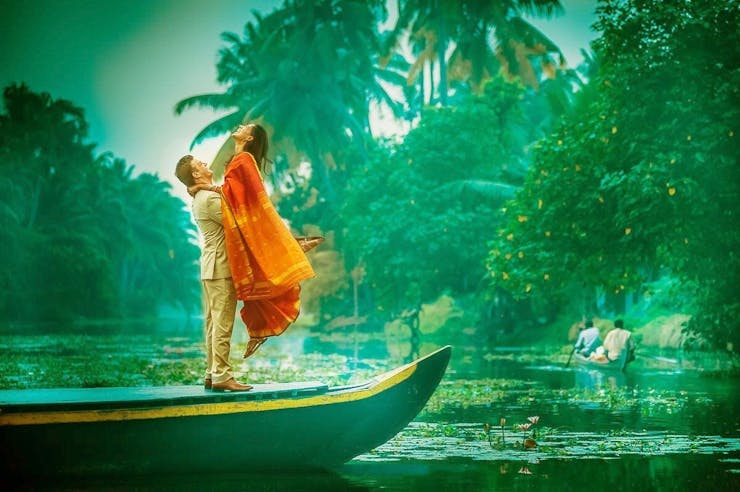 11. A Vintage Tale
Celebrate the beginning of your love story in the narrow lanes of this vintage city. Shooting your pre-wedding photographs in the street of Kolkata with a red background of colonial buildings are very popular pre-wedding picture ideas. This can create the most dramatic pre-wedding pictures with your BAE.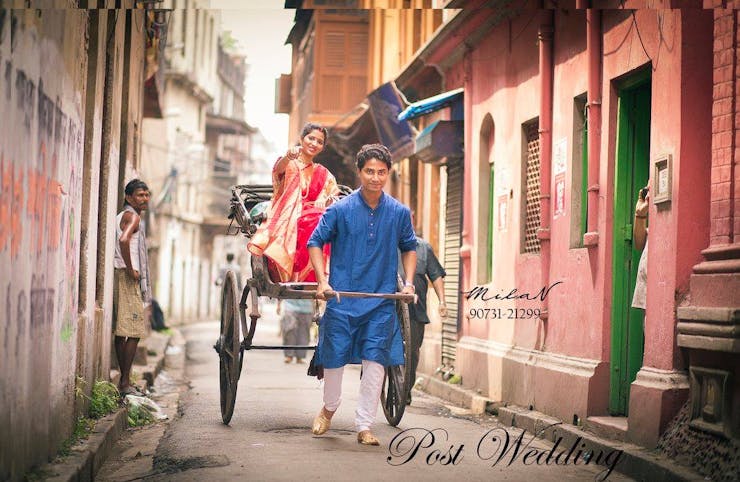 12. Love In The Air
How about shooting an intimate love story in the city of joy. If you are not so shy couple to pose your romantic side in front of cameras then this can be an ideal pre-wedding shoot ideas for you. Don't forget to match your pre-wedding outfits according to the vintage theme. We suggest you maintain the ethnicity by wearing a traditional saree and dhoti kurta to reflect the colonial charm of the city in your pre-wedding photography.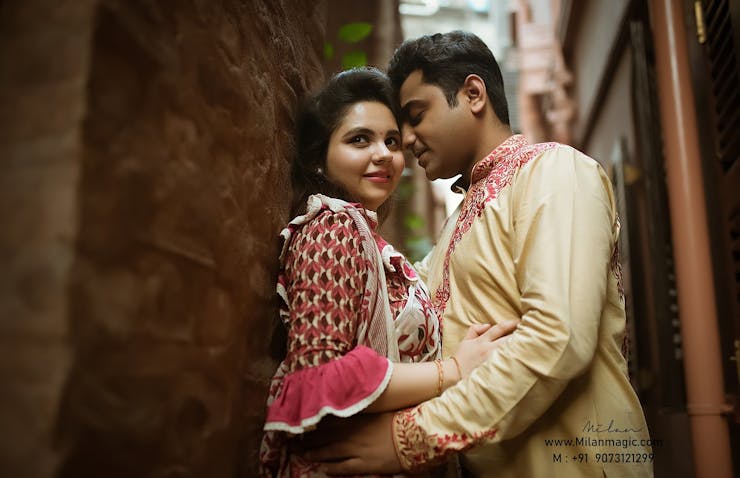 13. Color Your Love Story
How about adding some splash of rainbow color in your pre-wedding photoshoot. This kind of vibrant and colorful theme is going to be one of the best and creative pre-wedding photo shoot. These adorable moments will provide you with a mesmerizing experience in your wedding photographs.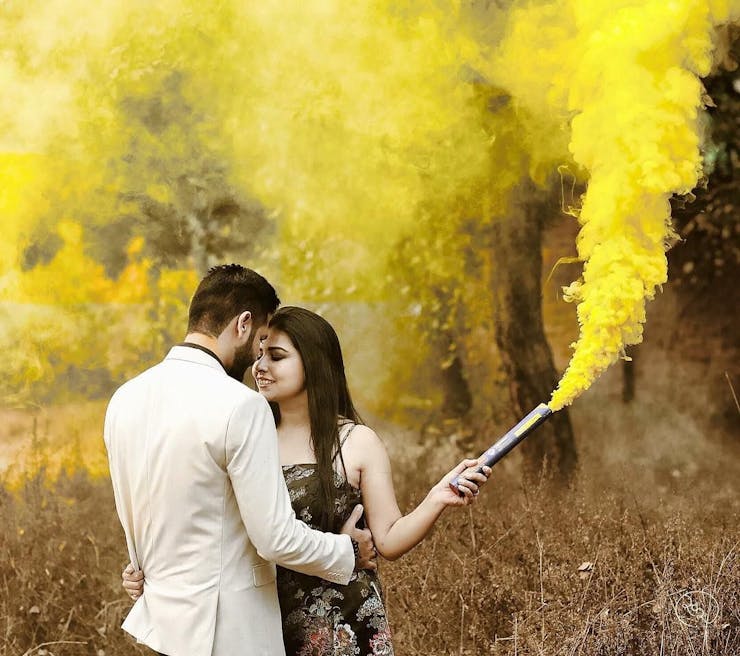 A creative and stunning pre-wedding shoot always adds romance, elegance, and happiness to your wedding photos. Get ready to create beautiful pre-wedding moments that will always bring a smile to your face.