13+ Beautiful Maternity Photoshoot Props Ideas – Milan Magic
Wondering how to make your maternity photoshoot more beautiful? Check these maternity photoshoot props ideas to add meaning to your maternity photographs.
---
Pregnancy is a beautiful phase in every woman's life. The feeling of growing a tiny life inside you is an amazing experience. One of the best ways to celebrate this special life event is by scheduling a pregnancy photo shoot. Planning a maternity photoshoot with unique props can make the images more attractive and meaningful. The right prop can help you to get the perfect pics. Preserving the memories of your pregnancy can provide you with some cherishable memories for a lifetime. If you are planning a baby photoshoot in kolkata, then read this quick guide on the latest maternity photoshoot props.
Some Important Tips For A Perfect Maternity Photoshoot
1. Read these important tips to plan an easy and comfortable shoot.
2. Make sure to wear flattering outfits that accentuate your baby bump.
3. Ask your photographer to include your family in the pictures to get some sweet pictures.
4. Also, try to schedule a romantic couple shot as the new parents of the little one.
5. Choose a maternity pose that makes you comfortable while shooting.
6. Hire a professional maternity photographer in Kolkata to schedule the best maternity shoot.
7. attention to the natural light if you are doing an indoor photoshoot.
1. T-Shirt
Using a toddler t-shirt in your maternity photoshoot can make the pictures adorable. You can also choose toddler outfits like jerseys or fancy frocks to reveal the gender of the baby in your maternity pictures. It's a better way to announce the good news to your loved ones.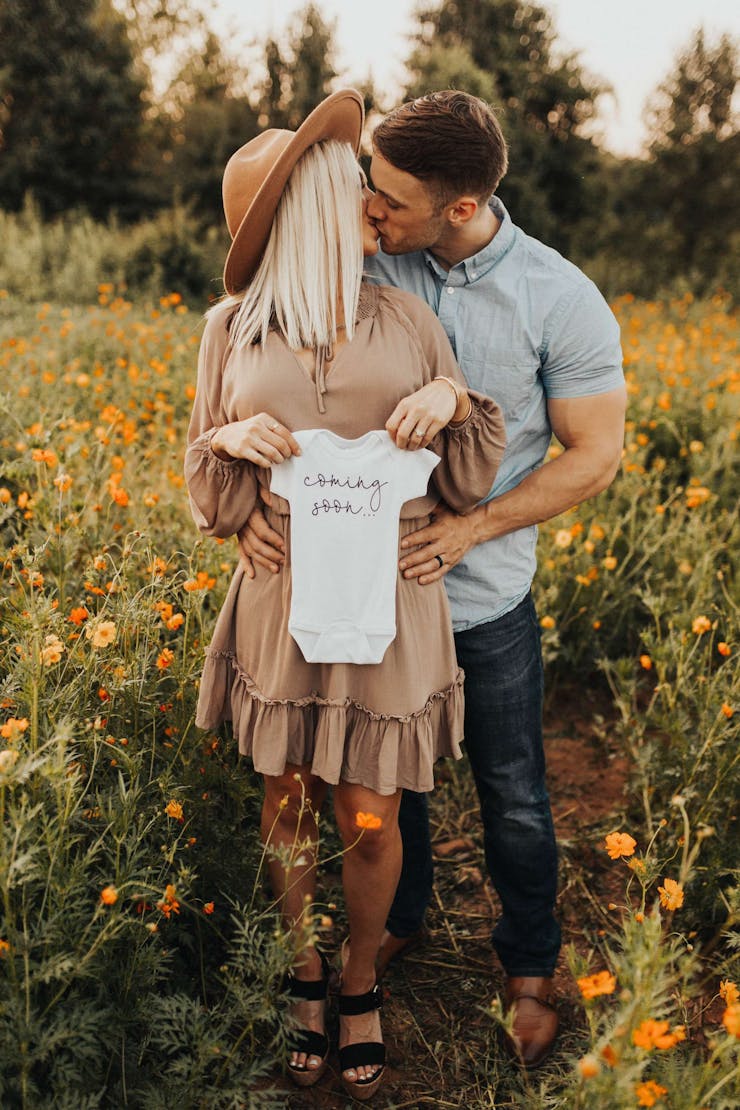 Recommended: Top 11 Baby Photography Props Ideas In 2022
2. Baby Shoes
Using baby shoes is the cutest option to tell a beautiful story in maternity pictures. Holding the baby's shoes together will highlight the romantic bonding between the parents. You can try using the colors of the shoes according to your baby's gender to let the world know about the new member.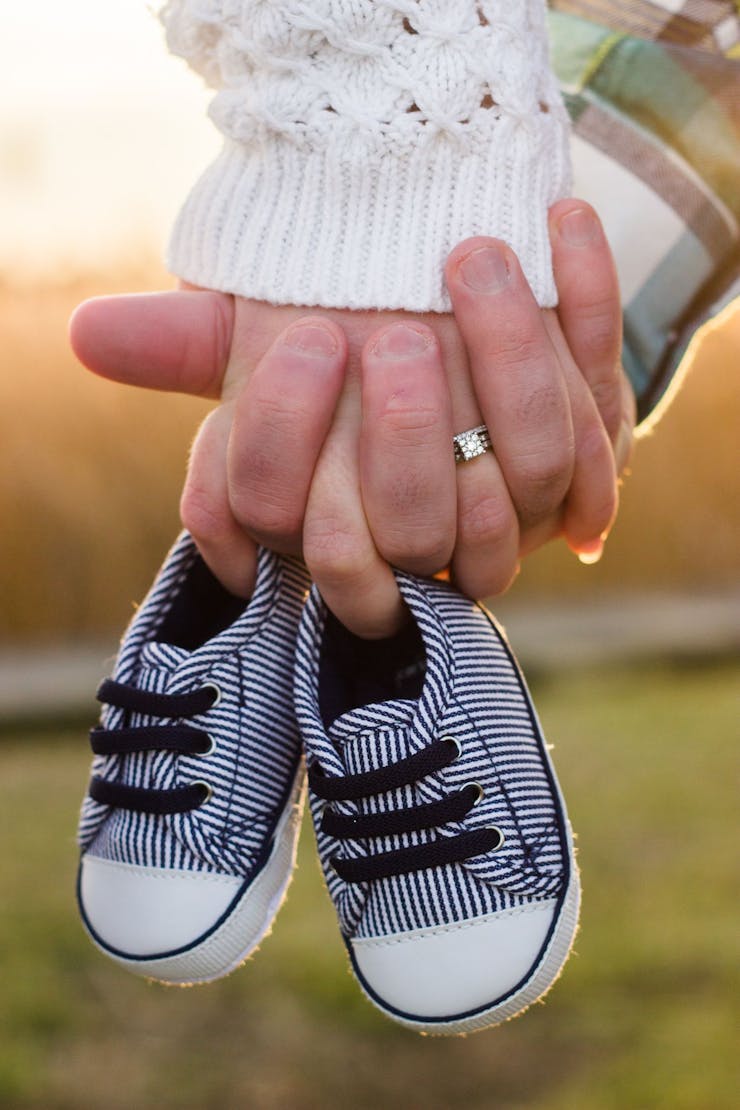 Read This: Top 11 Creative Maternity Photography Poses Ideas In 2022
3. Adorable Ultrasound
Baby scans are the most unique props for a creative maternity shoot. Including this kind of props in your photoshoot speaks volumes in the pictures themselves. The beautiful moment of learning about your pregnancy news for the first time can offer you some eye-pleasing portraits.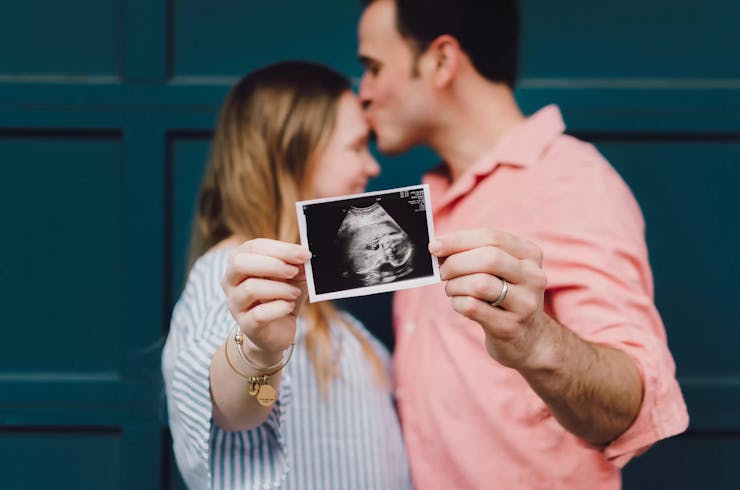 4. Fluffy Toys
We all know about the fascination of little kids with their fluffy toys. These are one of the best maternity photoshoot props that sent a heartwarming message to your loved ones. These soft toys can make pregnancy photos look cuter and happier.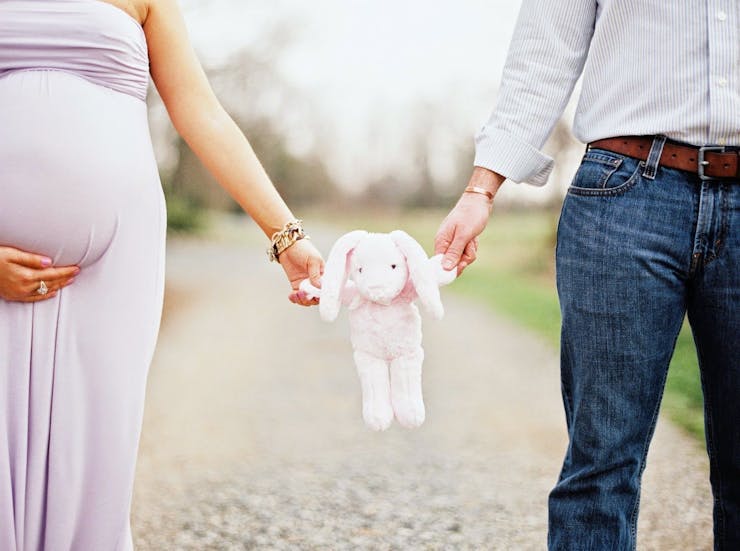 5. Flowy Gown
A flowy gown can add a magical appeal to your maternity photo shoot. Take advantage of these flowy fabrics to highlight your baby bump in the pictures. You can choose any shade in your maternity dress according to your preference. Make sure to wear something light weighted that will make you feel comfortable posing during the photo shoot.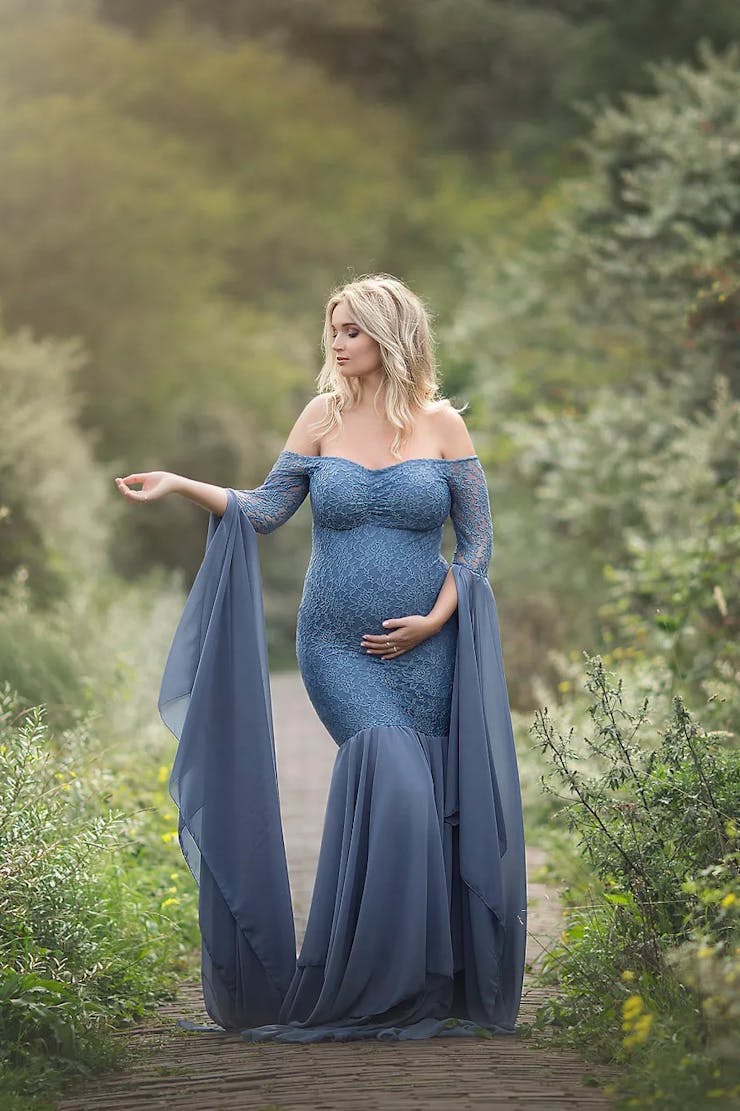 6 . Colorful Balloons
Balloons are a symbol of celebration. They can also be wonderful maternity props for photoshoot. To make your pregnancy shoot more dramatic you can match the color of your flowy gown with the beautiful balloons. Colors like pink, white, light blue, and silver looks more beautiful in the frame.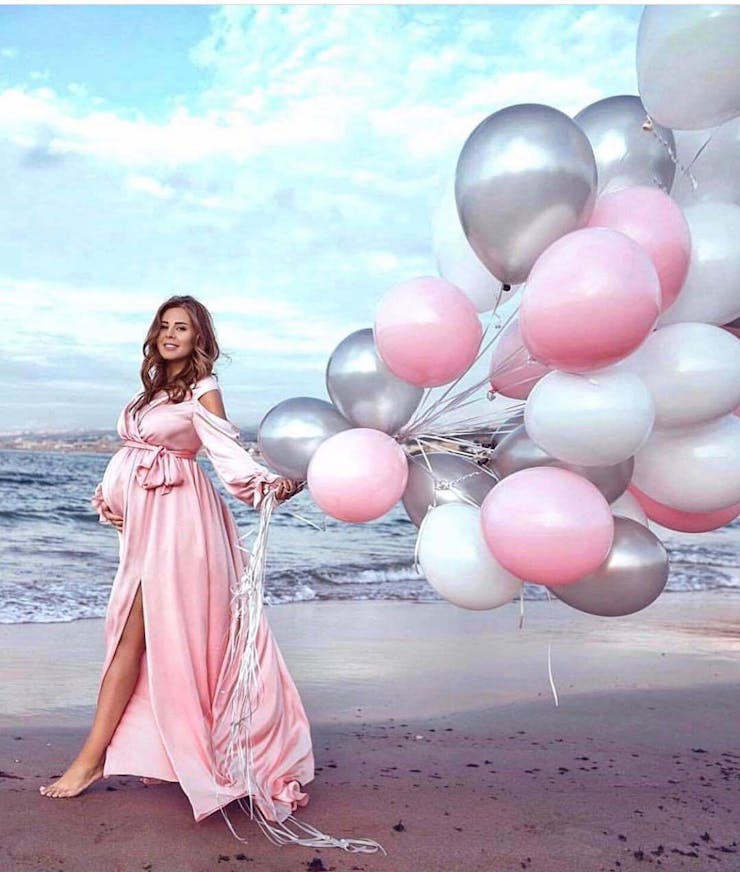 7. Floral Crown
You can also use decorative elements like floral crowns for your pregnancy photo shoot. These simple and elegant props highlight your beautiful face in the pictures. A floral red is also a simple option to use as a pregnancy photo shoot prop.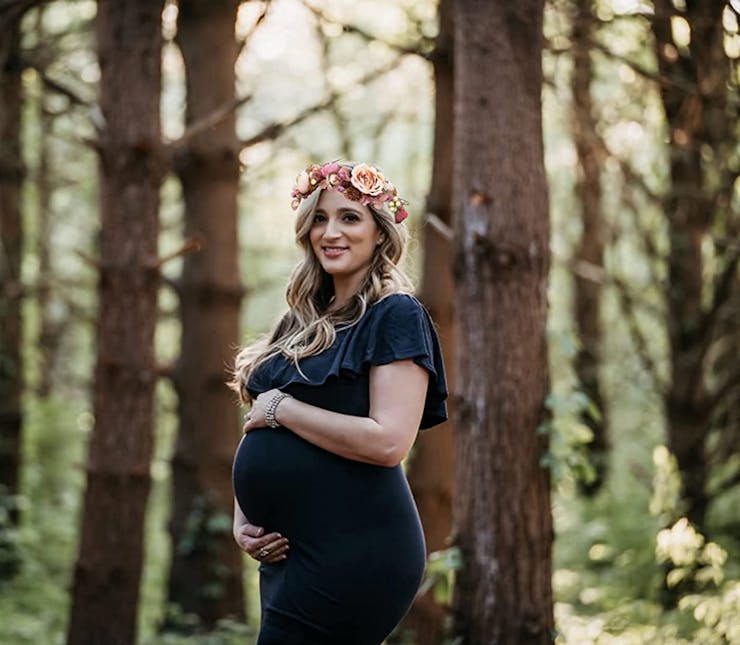 8. Colored Smoke
You might have heard about using the colored smoke at Indian weddings. But these days colored smoke is used as a pregnancy suit props. Colorful smoke adds a dramatic twist to your maternity pictures. You can reveal your baby's gender using colors like pink or blue during the photo session. Unique props can provide you with some sweetest memories that you can cherish for a lifetime.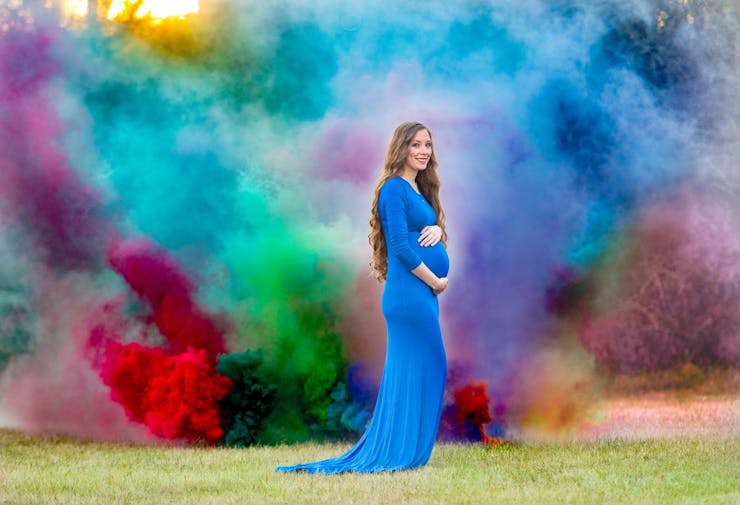 9. Story Books
Holding a storybook in my hands is one of the cutest props for a maternity shoot. You can also include your older kids to be an adorable part of your maternity shoot. What a great way to reveal the good news!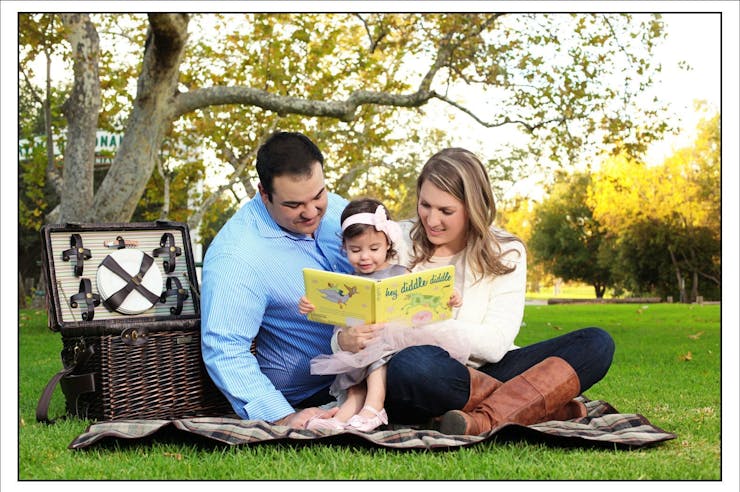 10. Pretty Swing
Choosing a swing as a prop for your maternity session always adds a personalized touch to your maternity photo collection. Sitting in this amazing prop can offer you a refreshing feel during the shoot. It will also give you a chance to relive your childhood memories with the breezy swing.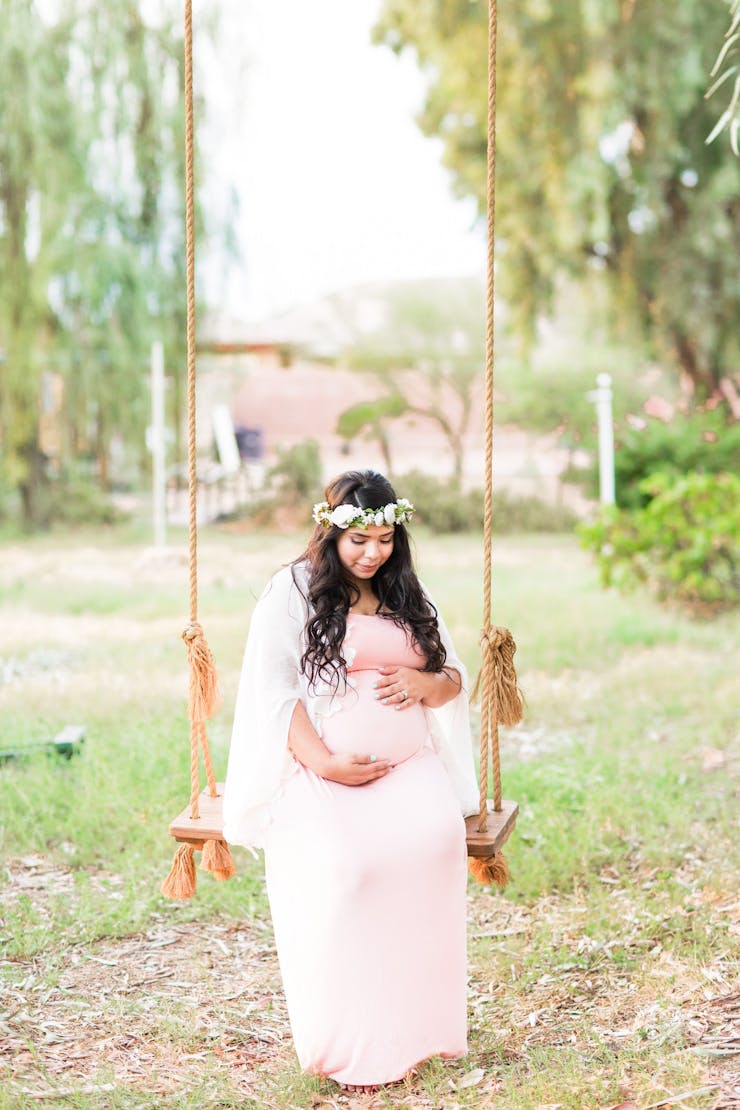 11. A Milk Bath
This beautiful idea is gaining more popularity in maternity photoshoots. A milk bath filled with exotic flowers and leaves is a nice prop to create a picture you will treasure forever. This kind of props can make your maternity images livelier and more dynamic. You can conduct a photoshoot anywhere inside your house or in your backyard area to get the best pictures.
12. Letter Balloons
Helium-infused letter balloons are the perfect props to announce the good news. These are the most eye-catchy maternity photoshoot prop ideas to get some amazing photos. These ideas of telling a beautiful story using words will work better in an outdoor maternity shoot. hold the letter balloons in a proper sequence and smile to get the cutest picture.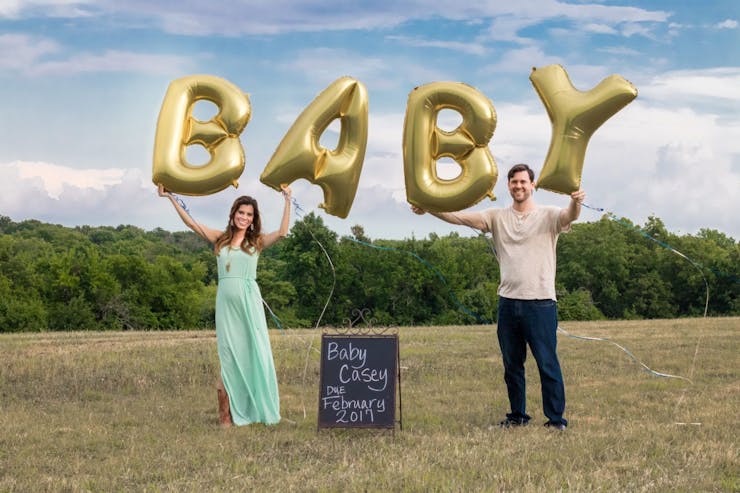 13 A Baby Nursery
Another wonderful prop is your baby's nursery. This is the best prop for an indoor maternity shoot. A baby's nursery is the most natural setting for getting the perfect picture at your home. These colorful cradles will help you take a proper pose in front of cameras.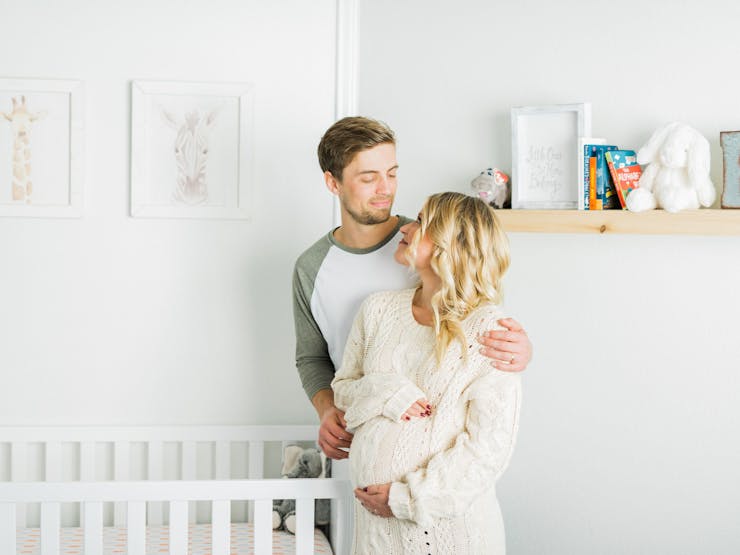 14. Letter Blocks
Letter blocks are remarkable props for taking a solo picture of the mother. These colorful blocks can tell the beautiful name you are going to give to your little one. Including these blocks in a photoshoot can make your pictures more cute and interesting. The best way to pose with this prop is to stand straight holding the first letter of your baby's name.